The Conservatives do need a leadership contest – but not right now, because they'll end up with Boris
Much of the party's current crisis arises from the failure to have a full contest last year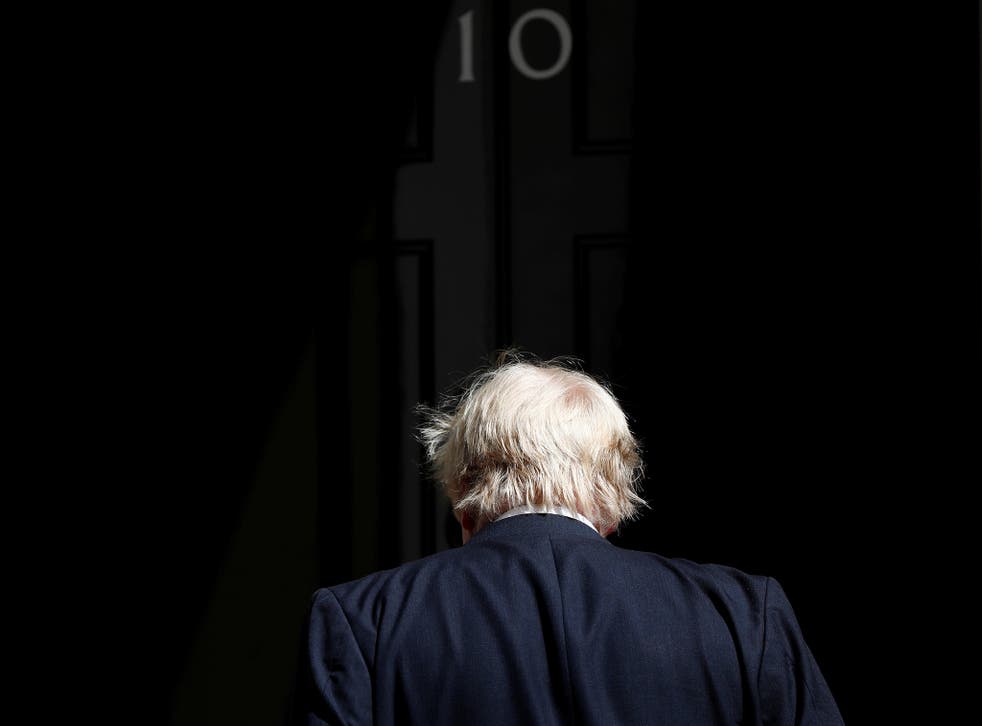 Michael Heseltine, who knows a thing or two about Conservative leadership contests, has intervened in this one: "A way must be found to settle upon a new leader without a damaging internal quarrel."
From the Tory party's point of view, he could not be more wrong. Much of the party's current crisis arises from the failure to have a full contest last year. Theresa May emerged from two rounds of voting among Tory MPs, with 199 of them backing her and only 84 supporting Andrea Leadsom. Leadsom then withdrew before the two of them went to a ballot of the party's grassroots members.
If that second stage had gone ahead, May's limitations as a campaigner might have been exposed. Even in speeches in front of staid local Tory associations, her reliance on repeated sound bites and her apparent inability to engage with questions would have been commented on and exploited, even by Leadsom, who is no great crowd-pleaser herself.
UK news in pictures

Show all 50
May's weaknesses might not have lost her the leadership – Leadsom was, after all, the more flawed candidate. But advertising May's flaws at this early stage might have meant that her team would have fought the general election differently. She might have fought as convenor of a Cabinet team instead of as a presidential candidate.
The contrast between May and Jeremy Corbyn was the story of the election campaign. Corbyn was a ropey performer when he started his run for the Labour leadership in 2015. He snarled at Krishnan Guru-Murthy in an early interview on Channel 4 News. Once elected, he was stumbling and weak in the House of Commons. He was attacked by his fellow Labour MPs. He had to run for the leadership again. By the time May called a general election he was a seasoned campaigner. He and his team were used to mobilising rallies of enthusiastic supporters. He was comfortable dealing with the general public.
He had even worked out how to deal with the most challenging TV interviewers, surviving an Andrew Neil interview, for example, on equal terms with May. All his negatives had been inoculated: he had lines to get him through Hamas, Hezbollah, the IRA and one-sided nuclear disarmament. Thus he grew in stature during the election campaign while May's reputation declined.
If she had been tested in a national campaign against Leadsom, the general election might have played out differently, and probably to her advantage.
So what is Lord Heseltine up to? I would guess that the Europhile fox is trying to block Boris Johnson's leadership ambitions. He suspects that if Johnson made it into the top two selected by Tory MPs, he would win among party members. The best thing for the anti-Brexiteers, then, would be to unite around Amber Rudd or Philip Hammond and to suggest that the party doesn't bother with the extended second phase of the "damaging internal quarrel" among party members.
Theresa May and Jeremy Corbyn have contrasting receptions at Finsbury Park mosque visits
That would not be in the party's interest. Many of Hezza's colleagues share his misgivings about Johnson, and not just because Johnson is the Leave campaign leader who promised £350m a week for the NHS. But the best way to test those misgivings would be to fight a campaign among party members.
The mood among Tory MPs is changing almost by the day, and today most of them seem to agree that May should be allowed to handle Brexit over the next two years before the party switches to a vote-winning leader before the next general election.
But when that time comes, whether it is next month, next year or later, the party has to have a fully contested leadership election.
Join our new commenting forum
Join thought-provoking conversations, follow other Independent readers and see their replies