Labour has abandoned its voters. After today's manifesto, the Conservatives are now the party of working Britain
As Jeremy Corbyn frolics in socialist utopia, Labour would deliver the highest levels of taxation in 70 years. It has discarded the mantle of aspiration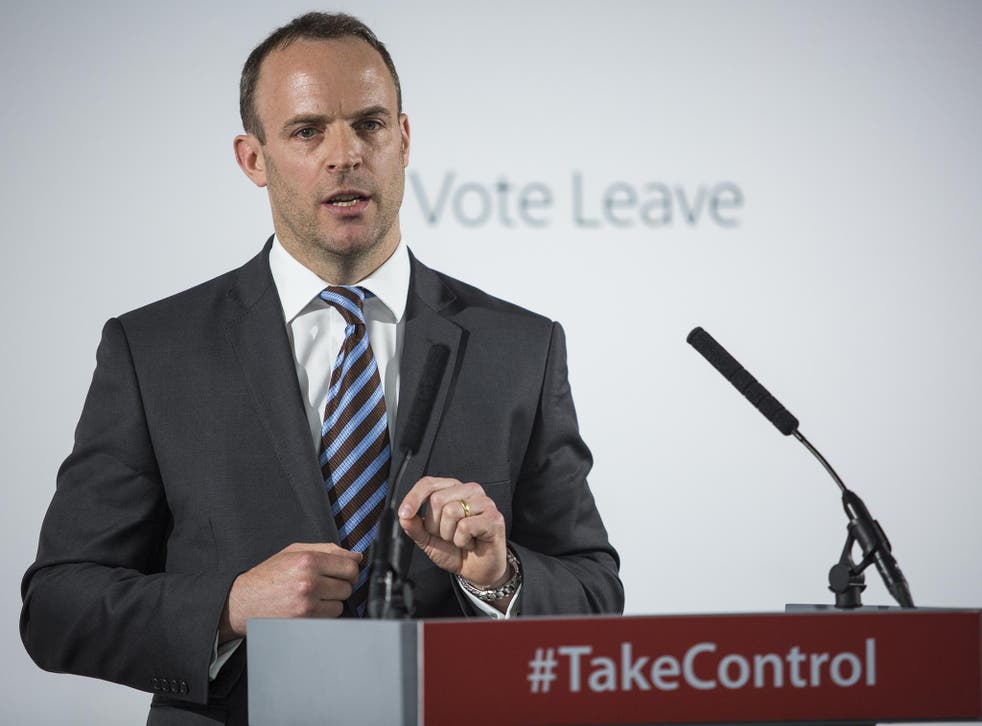 This week Britain's three main political parties released their election manifestos, presenting voters with a clear choice. Theresa May's Conservatives now carry the torch for aspirational Britain, while Jeremy Corbyn's Marxist mission would snuff it out.
Any government runs on its record, and we're proud of ours. Unemployment is the lowest in 42 years, with 2.8 million more jobs created since 2010 – three quarters of them full-time. Real wages have been rising since 2014, and the recent up-tick in inflation is forecast to fall next year. Meanwhile, the Conservatives' national living wage and extensions of the income tax personal allowance (saving a typical basic rate taxpayer £1,000 each year) help mitigate the pressure on working families.
As for Gordon Brown's hoarse battle cry, that the Conservatives are "waging war against the poor", income inequality is less than when he left office. For that matter, compared to 2010, workers earning £11,000 to £15,000 are paying 62 per cent less tax, while those earning between £1m and £2m are paying 13 per cent more.
So our manifesto builds on solid foundations. Conservatives will continue to be the party of lower taxation, cutting business taxes so firms can create more jobs and income tax so low and middle income earners take home more of their pay. We will invest £170bn in our "national productivity investment fund", on infrastructure, research and development, and skills to sharpen our competitive cutting edge and boost wages.
Theresa May launches the Conservative manifesto
But we're not dogmatic. Where the free market is being monopolised by big business – such as the energy sector where six giants dominate 90 per cent of the market – we will cap bills to stop consumers being ripped off.
We are being honest and upfront with voters about the costs and difficult decisions inherent in taking Britain forward. We will have to means-test free school lunches for infant pupils and the winter fuel allowance for pensioners, so precious public funding supports those on low incomes, not the better off. Because are willing to take tough decisions, we can increase the schools budget by £4bn, invest £8bn more in the NHS and put social care on a sustainable footing.
The Prime Minister also set out the Conservatives' mission to make Britain the world's great meritocracy. That means raising educational standards across the board but also lifting the ban on grammar schools, encouraging the independent sector to sponsor more state schools and – crucially – building up a world-class technical education for those bright but not necessarily bookish youngsters.
These aren't mutually exclusive alternatives; we want every child, regardless of background or aptitude, to be able to realise their full potential in life.
We'll defend our vision and record against the ivory tower socialist alternative, under Jeremy Corbyn, that would wreak chaos on the economy and take Britain backwards. Their back of a fag packet costings for Labour's spending commitments would leave a £58bn black hole in the public finances. Their wholesale state takeover of large sectors of the economy would shake stability and choke investment.
Take one flagship example. Labour's manifesto airbrushes out all cost of renationalising the railways. Yet, in 2004 as Chancellor, Gordon Brown dismissed the idea, because he reckoned it would cost taxpayers £22bn.
Theresa May says there is no 'Mayism' as Tory manifesto launches
The result overall, according to the Institute for Fiscal Studies, is that Labour would deliver the highest levels of taxation in 70 years. The idea that tax hikes would just laser in on big business and the super-rich is for the birds. They are mobile and would re-arrange their operations to avoid being hit. When the Conservative government cut corporation tax from 28 per cent to 19 per cent, it didn't just attract business investment to Britain and generate jobs. It resulted in a £6.7bn increase in tax revenue as government coffers benefited from the vibrant business climate.
How on earth would Labour's proposal to hike the rate back up to 26 per cent yield £19bn more? It would just trigger investor flight, costing jobs and tax revenue. When this reality dawned, low and middle income working households would be expected to stump up – or face another Labour-induced financial crisis.
Labour's manifesto is also anti-fracking and anti-free trade, spurning opportunities to cut energy and food bills. There's no limits on immigration, even though uncontrolled immigration has a depressing effect on the wages of lower-skilled workers.
As for Brexit, Corbyn promises to rewrite the UK's negotiating objectives, without the faintest hint of how his would differ, keeping our EU partners waiting as he flounders with the two-year stopwatch on negotiations already ticking. Only the Conservatives have the plan, the leader and the ambition to make a success of Brexit.
While this election has focused on who would make the strongest leader, the comparison of manifestos is also revealing. As Jeremy Corbyn frolics in socialist utopia, Labour has discarded the mantle of aspirational working Britain. Theresa May and the Conservatives just picked it up.
Dominic Raab is the Conservative candidate for Esher & Walton
Register for free to continue reading
Registration is a free and easy way to support our truly independent journalism
By registering, you will also enjoy limited access to Premium articles, exclusive newsletters, commenting, and virtual events with our leading journalists
Already have an account? sign in
Register for free to continue reading
Registration is a free and easy way to support our truly independent journalism
By registering, you will also enjoy limited access to Premium articles, exclusive newsletters, commenting, and virtual events with our leading journalists
Already have an account? sign in
Join our new commenting forum
Join thought-provoking conversations, follow other Independent readers and see their replies