Yes this really is the end of Tory austerity – because it was never about economics in the first place
Reducing the UK's deficit was a necessity. Cutting it without regard for the state of the overall economy was unscientific stupidity if not wanton vandalism.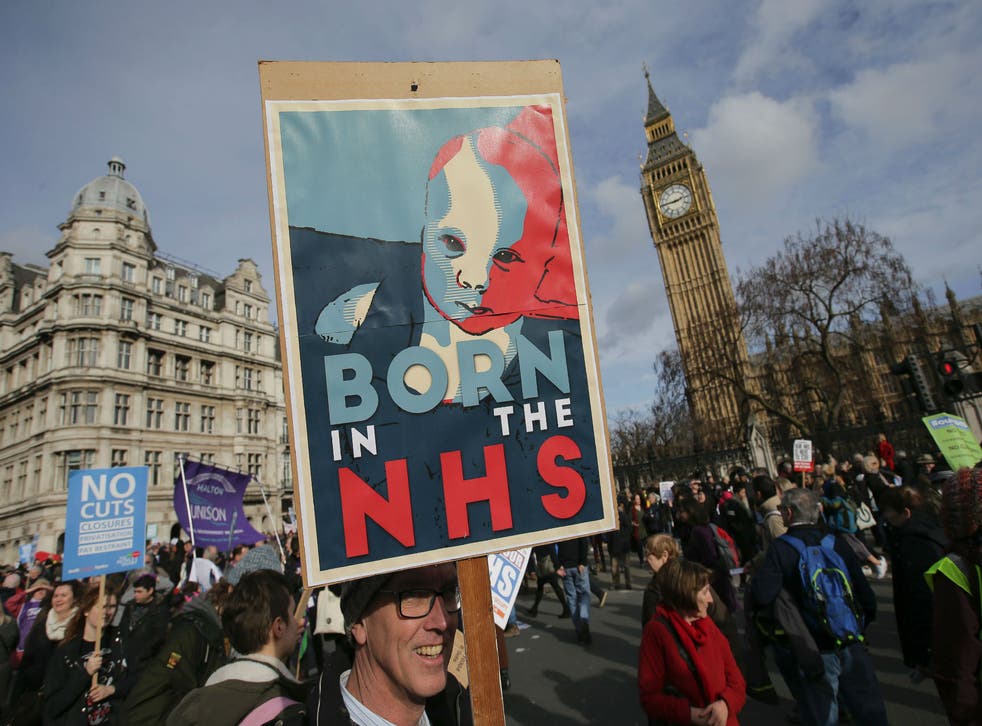 "The crisis", the economist Rudiger Dornbusch once noted, "takes a much longer time coming than you think. And then it happens much faster than you would have thought." A similar dynamic describes the progress of Conservative austerity politics.
The stunning failure of Theresa May in last week's general election has been interpreted by Tory MPs as a warning that the public have had enough of spending cuts. Though the deficit still stands at £50bn and the national debt is £1,700bn (and rising), austerity is over, we're now told.
So Tories who have spent the past seven years lecturing us on the paramount importance of eradicating the deficit for the good of future generations, suddenly, fall silent on the subject. Politicians who have tarred critics as criminally irresponsible for suggesting an increase in public borrowing have now, in an instant, changed their tune.
UK news in pictures

Show all 50
People who insisted that if we did not balance the budget at the earliest possible date Britain was destined to become an economic basket case, like Greece, apparently no longer fear such a gruesome outcome. The collapse of the citadel of austerity is truly remarkable in its rapidity.
But it was a very long time coming. It became clear within a year of George Osborne's 2010 "emergency budget", which forced through huge cuts in capital budgets and an intense squeeze on Whitehall departments and welfare spending, that the austerity medicine was hurting, not helping.
The economy was flatlining, teetering on the verge of recession. Whether this was primarily due to the crisis in the neighbouring eurozone and a spike in global oil prices or because the negative knock-on impact of the government's domestic spending cuts was bigger than initially thought is still debated by economists.
But it doesn't really matter. Even the conservative estimates of the Office for Budget Responsibility suggest that GDP growth would have been around one per cent higher in both 2010-2011 and 2011-2012, if the Coalition government hadn't slashed domestic spending on the scale and pace it did.
With interest rates as low as they could go and the Bank of England struggling to support demand through money printing, this was a time for the Government to ramp up capital investment spending to offset the general slowdown – something numerous distinguished academic economists, and even the IMF eventually, urged. It would have made us all better off, putting idle resources to use.
But despite such a capital spending stimulus being permitted under his own fiscal rules, the former Chancellor George Osborne refused to do it. He told us that the international bond markets would lose confidence in the UK's creditworthiness if we deviated from his original plan – a risible claim given that UK borrowing costs were plumbing new depths as investors around the world ploughed money into government bonds.
General Election 2017: The final results
The reality was that Mr Osborne didn't want to do it because it would have meant losing face. He would have had to admit that his previous pigheaded insistence that he didn't need a fiscal "plan B" was wrong. The credibility risk was not to the UK's borrowing status but his own political stock.
With the help of a cynically conceived and distorting subsidy to the housing market, the Conservatives managed to eke out a surprise victory in the 2015 general election. Drawing the lesson that austerity had become an electoral asset and useful stick with which to beat Labour, the Chancellor doubled down. He tightened his fiscal rules in a way that virtually the entire economics profession regarded as economically illiterate, making no distinction whatsoever between day-to-day government spending and productive capital spending, and also unveiled a round of large welfare cuts for the working poor.
Hubris set in. And nemesis soon followed. Unexpected parliamentary resistance mounted to Osborne's welfare cuts, prompting a humiliating reversal on tax credits. At the same time the impact of extensive cuts to policing, schools, social care and the NHS finally became apparent in the form of deteriorating services. It took longer than expected, but it finally arrived.
Yet when Theresa May replaced David Cameron as Prime Minister and Philip Hammond replaced George Osborne as Chancellor last year, they didn't reverse any of the inherited departmental spending or welfare cuts. And they went into the 2017 election with the same old scare stories about Labour's reasonable capital investment plans, the same old specious lines about there being "no magic money tree". Even though interest rates are still at rock bottom and businesses are facing monumental uncertainty due to Brexit, they were still planning to suck demand from the economy. Only now has the dam of Conservative denial crumbled.
Reducing the UK's deficit, which had ballooned to 10 per cent of GDP in 2010 due to the financial crisis, was a necessity. Cutting it without regard for the state of the overall economy and the feedback effects on aggregate demand was unscientific stupidity and wanton vandalism. Austerity, as practiced by the Conservatives, was a policy driven not by economics, but by politics and ideology. The politics was baiting Labour. And the ideology was the desire to reduce the size of the state.
Who was to blame? The prime culprits were George Osborne and David Cameron of course. But Treasury civil servants were also enthusiastic supporters. It was enabled by two senior Coalition Liberal Democrats, Nick Clegg and Danny Alexander. It was endorsed by economists in the City of London and cheered on by Tory-supporting newspapers. It was abetted by ostensibly neutral political journalists, who unthinkingly succumbed to the fatally misleading idea that a government's finances can be compared to a household's budget.
They say victory has a thousand fathers whereas defeat is an orphan. But if we look carefully it's clear the austerity failure of the past seven years has a sprawling parentage.
Listen to Ben read and discuss his piece here.
Join our new commenting forum
Join thought-provoking conversations, follow other Independent readers and see their replies