Tories can't even nail a piece of bacon to their door nowadays without being accused of Islamophobia
Some called Zac Goldsmith's London mayoral campaign racist for its suggestion that Sadiq Khan was a 'security risk'. But they simply meant his proposal for extra cycle lanes was a security risk as jihadists would be able to nip through town and blow themselves up by bike rather than getting stuck in traffic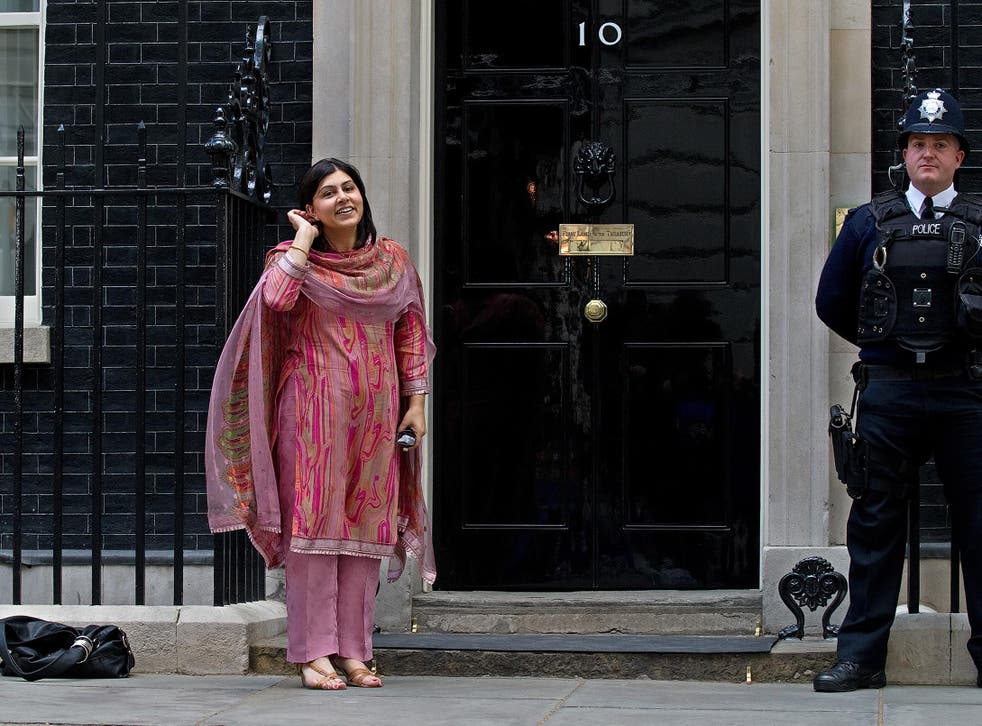 Whatever you think of the recent stories about antisemitism and the Labour Party, it's marvellous that everyone now realises we must act swiftly to eliminate bigotry in politics.
For example, the Muslim Council of Britain has written to the Conservative Party today detailing certain comments about Muslims from Conservative members. And it's heartening to see they're mostly jovial contributions, such as the Conservative election leaflet from Dudley, which has a large Muslim community, that read: "What has Labour delivered for this area? Hepatitis."
Some might suggest that if you read between the lines you might spot a twinge of racism there, with the implication that immigrants bring disease. But I'm sure what the Conservatives meant is that hepatitis tends to thrive when the party that rules the local council supports renationalising the railways.
Similarly, Rosemary Carroll, Conservative councillor on Pendle Borough Council, put a joke on Facebook about taking her dog to the dole office to get benefits. The joke was she was informed her dog wasn't entitled, so, in her own words, "I said, 'He's brown, stinks, never worked a day in his f***ing life and doesn't speak a word of f***ing English'. They said, 'He'll get his first payment Monday'." And just because of that, some people feel she's not suitable to represent an area with a large Asian community. It makes you wonder what you are allowed to say these days.
Nelson Town Council wrote officially to the Conservative chairman Brandon Lewis on 10 May about this joke, and hasn't yet received a reply. This is understandable because Lewis has probably had to employ a series of psychiatrists and linguists to work out whether this joke is racist in any way.
Tommy Robinson declares traffic accident a jihadi attack
Then there's Karen Sunderland, Conservative candidate in Lewisham, who wrote that "Islam is the new Nazism". This is a tricky one to prove, because people who follow Islam support a variety of views, a range of political parties and ideologies as diverse as the Conservative values of Baroness Warsi to the jihadism of Isis. Nazis, on the other hand, all tend to support the Nazis.
If you're brought up as a Muslim, you will always be considered a Muslim, even if you're an atheist, in the same way that all Jews are considered Jewish by antisemites, even if they abandon their faith.
I'm not sure the same can be said of Nazis. But maybe I'm wrong and Nazism is a religion, and there are Nazi communities in which families say, "We don't believe in any of the invading or racial supremacy nonsense – we were just brought up as Nazis, and like the food and the goose-stepping festivals."
The Muslim Council of Britain's letter also mentions Conservative councillor David Boston, who put on Facebook a picture of some bacon over a door, with the caption: "Protect your house from terrorism".
It seems unfair to suggest this may have been racist, as it was probably a general reminder to protect your house against terrorism, and it was bad luck that in showing a door to illustrate what he meant by "a house", he chose one with a piece of bacon attached to it for the birds. But the left are so paranoid they shout "Islamophobia" whenever they see an act of kindness towards sparrows.
The letter also refers to Conservative MP Bob Blackman, who retweeted an anti-Muslim message from Tommy Robinson, founder of the English Defence League. But Blackman assured us this was "in error", and that explains it. This often happens when you go online: you're looking for a reasonably priced fridge, and then you accidentally retweet an article about Muslims planning to dominate England in five years and turn the Pennines into a mosque.
Bob Blackman MP invited Hindu nationalist Tapan Ghosh to parliament, despite his support for the expulsion of the Rohingya people of Burma, though this was probably "in error" as well, presumably done when he actually meant to send a birthday card to his aunt in Cheltenham.
Tapan Ghosh argues for a law controlling the birth rate of Muslims, and had a meeting with Tommy Robinson. But this was probably also in error, as he was planning to meet Mrs Prendergast of the Bridport Women's Guild, but her and Tommy look uncannily similar in the mornings.
UK news in pictures

Show all 50
The letter also refers to the campaign for London mayor, in which Conservative candidate Zac Goldsmith suggested Sadiq Khan would be a "security risk". The entire campaign was run along these lines, and no one has been disciplined for this, but that must be because the Conservatives weren't referring to Sadiq Khan's religion. They simply meant his proposal for extra cycle lanes was a security risk as jihadists would be able to nip through town and blow themselves up by bike, which would be much quicker than if they were stuck all day in traffic.
So these comments will be a main item on the news for several weeks, as were the stories of antisemitism in the Labour Party. The Sunday Times, for example, had a huge front-page headline about "Corbyn's hate factory" just a few weeks ago. The only reason these incidents haven't created the same outrage must be that the newspapers are planning a 16-page glossy "Tory Racism Special Edition" for everyone to read on their holidays.
Now those who have been antisemitic on the left, and made helpful comments on Twitter and Facebook along the lines of "How DARE Tory scumbag fascists call us antisemites when they protect Jews who run the banks and the BBC and fix the votes on Strictly Come Dancing" will shout: "SEE, this PROVES accusations against Labour are Tory fascist SMEARS."
A few people have suggested opposing both brands of racism, whichever party it comes from. But you can't see extremists like that getting anywhere.