Corbyn was right to suspend Ken Livingstone and Naz Shah - but where was Boris Johnson's suspension?
When David Cameron was asked to comment on Boris Johnson saying the 'part-Kenyan' US president Barack Obama had an 'ancestral dislike' of the British empire, he merely said 'questions for Boris are questions for Boris'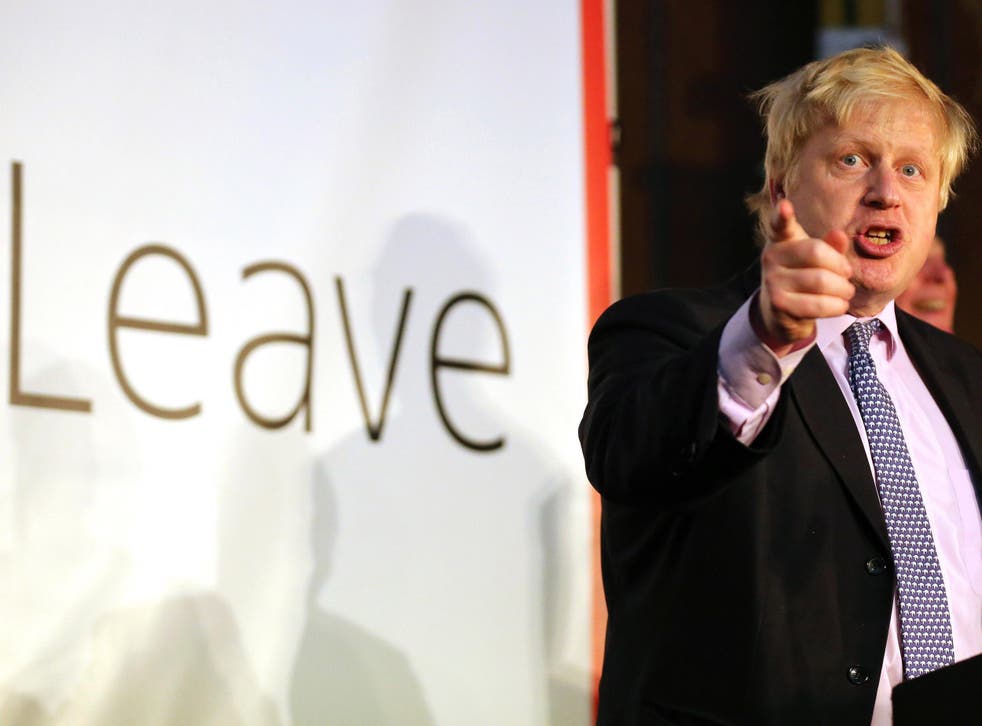 I am proud of the fact that the Labour Party took steps yesterday to remove those who make anti-Semitic remarks from the party. The scourge of anti-Semitism is a dangerous and unwelcome phenomenon. I am glad that Jeremy Corbyn took decisive action to distance the Labour Party from the claims made by Ken Livingstone. Any party that claims to represent all of the people must be entirely inclusive and opposed to any form of racism or discrimination. As a Labour supporter, I like many others make fighting all forms of discrimination my life's work. We do not need a debate about whether or not to oppose this form of racism - as to opposite it is in the blood of real Labour supporters.
But while I welcome Jeremy Corbyn's remarks and the Party's decision to suspend those who have made anti-Semitic remarks I am forced to confront a double standard that has emerged in our society. The level of scrutiny applied to Ken Livingstone's remarks was completely correct. It is a shame that we do not see this level of scrutiny applied to Tory ministers who make disparaging remarks that are similarly discomfiting.
Labour antisemitism row: What Livingstone said

Show all 14
The most obvious example of this is Boris Johnson's remarks in a column for The Sun during Obama's UK visit last week. As Obama openly campaigned for Britain to stay in the EU, Brexiteer Boris suggested that the "part-Kenyan" president might have an "ancestral dislike" of Britain, and that this could have factored in to his decision to urge the UK not to stay in the European Union. It was a low blow, and he faced accusations of "dog whistle racism".
When the Prime Minister was asked to comment on the saga, he simply said that "questions for Boris are questions for Boris". Unfortunately this is not good enough. When the Mayor of London and one of his own MPs makes such racially charged remarks, it is a question for David Cameron, just as yesterday Jeremy Corbyn was rightly asked to comment on the issues within the Labour Party.
"Dog whistle racism" is a phrase many have thrown around recently in reference to Tory tactics, not least in the case of Zac Goldsmith's campaign for London Mayor. The Conservative candidate has released statements decrying Sadiq Khan for "giving platform and oxygen to extremists", going as far as to suggest that he has provided "cover for extremists". The Evening Standard ran the front page headline "ZAC BLASTS SADIQ OVER EXTREMISTS" a few weeks ago, which voiced concerns that Khan had met with a radical "extremist" imam. It subsequently emerged that Goldsmith had posed for a picture with the same imam, that the imam is in fact a Tory himself, and that he was invited to a meeting to help canvass for the party by Dan Watkins last year.
Corbyn on Livingstone remarks
Yvette Cooper has suggested that the Tory campaign against Khan amounts to "don't vote for him, he's a Muslim". Cooper was drawing on the fact that Goldsmith's campaign has labelled Khan "radical", "divisive" and "dangerous" while publishing leaflets to the British Indian community warning that Khan secretly plans to tax their jewellery.
There is no hierarchy of racism. Discrimination in whatever form it rears its ugly head is wrong and damaging, and should have no place within society, never mind politics. Labour is taking steps to sort this out within their own party - and its time the Tories sorted themselves out too.
Join our new commenting forum
Join thought-provoking conversations, follow other Independent readers and see their replies