Amid the coronavirus pandemic, kindness isn't just a virtue – it may heal the global economy
If businesses want to become more humane as well as productive, corporate leaders should feel obligated to credit every person in the supply chain for setting up their empire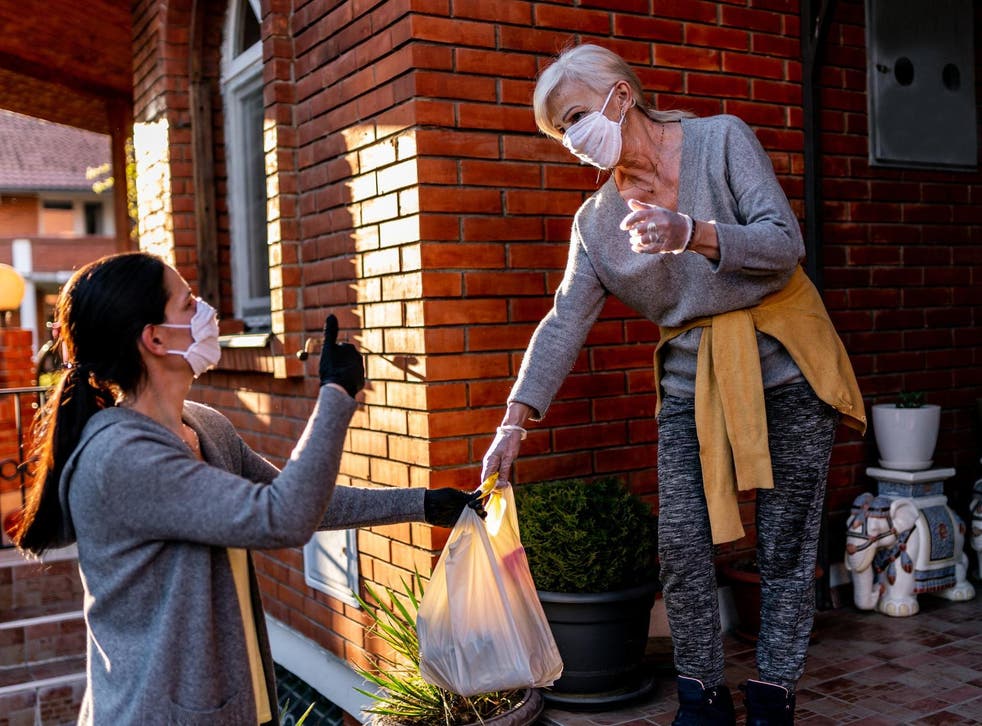 In the post-Covid-19 era, new norms will undoubtedly emerge. While some will naturally occur, others – perhaps most – will be forced upon us. Either way, our work culture, lifestyle, mental health, policies, economy, development priorities and many more aspects of living will change forever.
Now is a good time to construct new norms, at least a few. And we can use the invaluable experiences of our ancestors and the humanitarian approach to life to do it. Our market economy, largely driven by profiteering at any cost, is based on a global network of production and distribution of goods and services. The present pandemic has disrupted the world of the conventional supply chain that was heavily dependent on migrant workers, daily wage earners and an unorganised workforce. And it will result in economic slowdown, workers' layoffs and strained industrial relations.
I have always fought for the protection of human rights, particularly ending trafficking and child labour in global supply chains. Today, I am thinking of yet another deeper and sustainable solution, ie evolving the new norm of "supply chain of gratitude". This is not just for businesses but to ensure happier, satisfying and morally responsible lifestyles too, which will in turn help to create a more just, equitable, sustainable and peaceful society.
The deluge of gratitude for frontline fighters of Covid-19 as well as deep sympathy and charity for the needy is admirable. Humanitarian responses like these aren't uncommon during such events. However, once the visible crisis is over, I am afraid that it might soon disappear. So, what should be done to sustain this feeling and convert it into social and financial stability, interconnectedness and mutual responsibility?
Here I am reminded of the year 2010 when I inaugurated a building at Bal Ashram, a ​rehabilitation and education centre for freed child slaves. We invited masons and all the labourers involved in construction. In fact, they were the guests of honour, performing all ceremonial rituals. In gratitude for their work, I touched their feet and also gave them gifts. They belonged to the so-called lowest caste. Eventually, that closeness and recognition would help to enhance productivity and the quality of construction. But more importantly, these workers soon became a part of my family as well. So much so that in 2015, they collectively sent a gift for my daughter's wedding.
Today, safely sitting in my home in Delhi, I am thinking of all those construction labourers and workers who made my house, including carpenters, painters, electricians and plumbers. I also feel thankful to workers who manufacture cement, paints, electrical and sanitary fittings at different factories.
Europe emerges from lockdowns across the continent

Show all 19
When food is served on the table, how many of us who have them, thank our cooks and maids? What about farmers who grow cereals and vegetables and rear livestock?
We all like wearing nice clothes, but do we feel grateful for cotton growers, spinners and textile workers? Do we thank the tailor who designs and stitches our clothes? We should not ignore the indirect contribution of their families as well. There is a long supply chain that deserves our gratitude.
Let us go a bit further. If businesses want to become more humane as well as productive, corporate leaders making winning strategies in their boardrooms should feel obligated to credit every person in the supply chain for setting up their empire. Not only would it lead to building a just and smoother industrial relationship, but it could also be applied to all institutions and organisations across society. Several sociological and psychological studies confirm that grateful people are more creative, productive polite and resilient.
Relief measures and rule of law may not be adequate in addressing post-pandemic challenges. But the survival of humanity can be helped through globalising compassion. Until we feel the sufferings of others as our own and act to alleviate them, we cannot save our world.
Kailash Satyarthi was awarded the Nobel Peace Prize in 2014 for the struggle against the suppression of children and young people and for the right of all children to education
Register for free to continue reading
Registration is a free and easy way to support our truly independent journalism
By registering, you will also enjoy limited access to Premium articles, exclusive newsletters, commenting, and virtual events with our leading journalists
Already have an account? sign in
Register for free to continue reading
Registration is a free and easy way to support our truly independent journalism
By registering, you will also enjoy limited access to Premium articles, exclusive newsletters, commenting, and virtual events with our leading journalists
Already have an account? sign in
Join our new commenting forum
Join thought-provoking conversations, follow other Independent readers and see their replies