If the government wants to 'level up', it should tackle inequality first
Our government has consistently failed to protect the UK's poorest communities and so it was inevitable that the virus, and with it fear, grief, and sorrow, would spread so rapidly.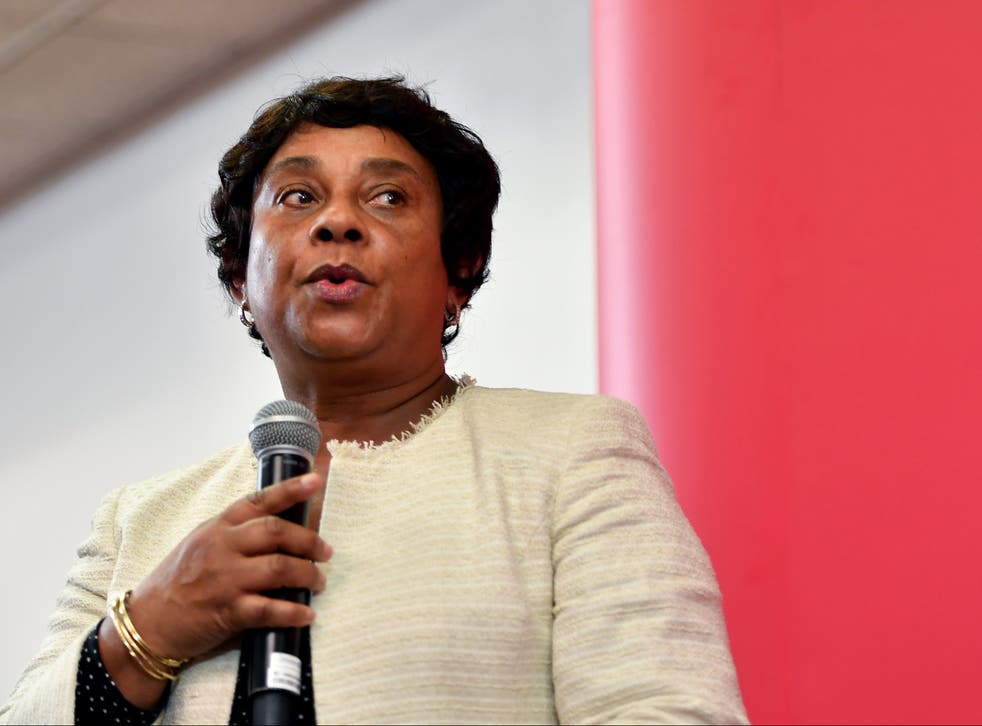 An inglorious fact about Britain has been brutally and devastatingly exposed by Covid-19: we are one of the most unequal societies in the western world. The Lawrence report, released yesterday, showed us why this is the case and how we can fix it.  
The coronavirus pandemic has left many of us feeling utterly powerless. Our lives have been upended, our futures thrown into uncertainty. Reading Doreen Lawrence's excellent report, however, I was struck by just how much of the devastation wrought by the virus could have been contained and by how so many, especially in the Bame community, were left to stand in the path of its devastation because of conscious decisions made by this and preceding governments.  
The most obvious of these is the repeated failure to act on socio-economic inequality. In the middle-third of the 20th century, income inequality fell dramatically. The Second World War not only shone a spotlight on the inequities in Britain, it also served as a reminder of the sanctity of life and of our mutual interdependence. Successive governments felt a moral duty to improve livelihoods, share resources, and invest in futures.  
Gradually, as the lessons of war faded from memory, the commitment to reducing inequality began to wane. The election of Margaret Thatcher paved the way for heavy deregulation, privatisation, and the individualisation of the economy - and with it a dramatic increase in inequality.
Today we are paying a heavy price. The inherent weaknesses in our social structure meant that Covid was able to tear through our communities. Those living in our poorest communities were already suffering from some of the worst health outcomes, working long hours in insecure jobs, and, in many cases, living with and for caring for family members in cramped conditions. Our government had failed to protect them and so it was inevitable that the virus, and with it fear, grief, and sorrow, would spread so rapidly.
No one can pretend that we were not forewarned. The impact that inequality has on a society has been well documented, though action has remained limited. Decades of research had shown that inequality is bad news for everyone: not only does it cause worse educational and health outcomes for those at the bottom of society, it also increases rates of depression and anxiety at every level. Countries with high inequality are also characterised by more financial instability, lower happiness, and higher crime rates.
It is for the good of everyone, not just those living in the most vulnerable circumstances, that the government must introduce one of the potentially most transformative - and yet wonderfully simple - recommendations from the Lawrence report: to enact Article 1 of the Equality Act, the so-called socio-economic duty.  
This would require that all public bodies (including the government) commit to reducing inequality. In one move the government could formalise and legislate for the "levelling-up" agenda that they have promised but not delivered. They could make reducing inequality a key priority in British public policy decision-making, diverting the funds, resources, and person power that they have at their disposal towards this essential, humanitarian task. And just as importantly, they could send a signal to the rest of society that gross inequality is not desirable, inevitable, or sustainable.
In doing so our government would "level-up" itself to our nearest neighbours. Scotland has already enacted the socio-duty through the Fairer Scotland Duty and the Future Generations Act in Wales serves a very similar purpose. Not only that but some councils in England - such as Newcastle City Council - have put the socio-economic duty on their own statute books and committed to reducing local inequality.  
These are vital and valiant efforts but it is essential that our national government joins in this concerted effort to reduce inequality. In the New Year I will be presenting my own private members' bill aimed at introducing the socio-economic duty into British law and I will be working with the All Party Parliamentary Group for Compassionate Politics, which I co-chair with Baroness Warsi, and the think tank Compassion in Politics - as well as JustFair and the Equality Trust who have long argued for this change in the law - to try and persuade the government to support our collective cause.  
Because that is what all this is about - the collective. As Marcus Rashford has said on many occasions during his campaign to end food poverty: issues like inequality, hunger, and homelessness go beyond personalities and party politics. I hope that now, as after the Second World War, those in government can appreciate the role they must play in protecting, preserving, and enhancing every individual life.
Debbie Abrahams is Labour MP for Oldham East and Saddleworth
Join our new commenting forum
Join thought-provoking conversations, follow other Independent readers and see their replies