If you're outraged by the father who tried to 'fix' his lesbian daughter with corrective rape, then you should be fighting UK immigration laws
Let us be horrified by the thought of a lesbian or bisexual woman being raped due to her sexuality. But let us also remember that we routinely detain, disbelieve and often deport such women – sometimes to their death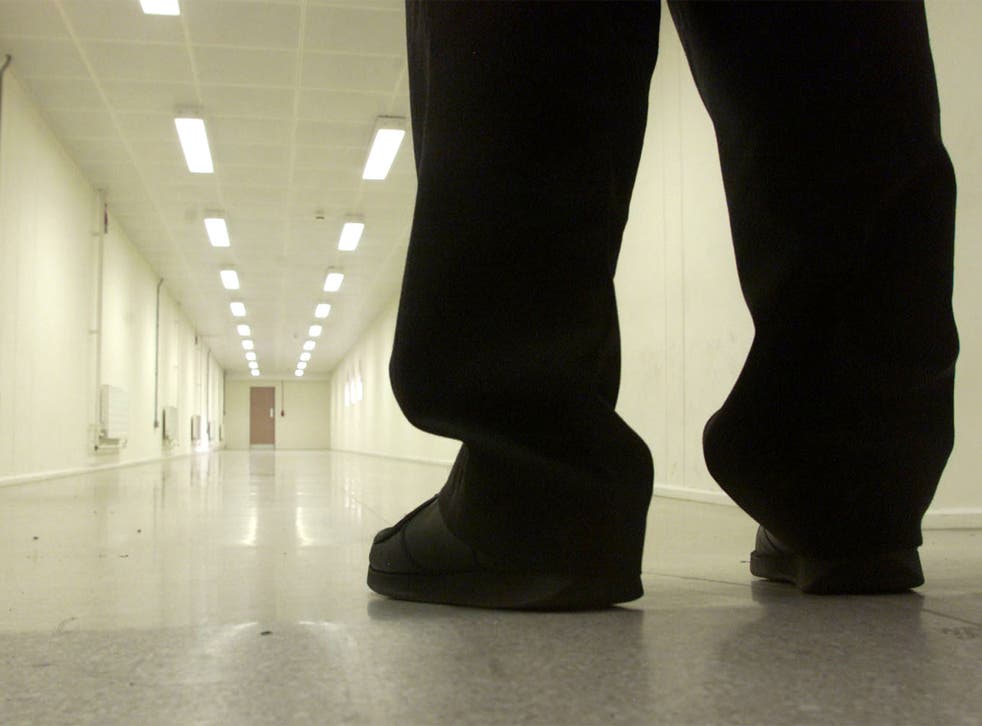 This week a father was jailed for 21 years for sexual offences including the long-term sexual abuse of his two daughters. The abuse of his younger daughter began when she confided in him that she might be a lesbian. It is reported that the father decided to rape his daughter to "prove" that sex with men was "better".
For those of us who work with asylum-seeking women, this story of the rape of a lesbian or bisexual woman is all too familiar. "Corrective rape", as it is chillingly known, is a common experience for women in countries where homosexuality is illegal or culturally disapproved of.
No wonder such women seek asylum in the UK, a country which in some ways flies the gay flag with pride, allowing same-sex marriage and protecting LGBT people with laws prohibiting discrimination. However, rather than being protected and given sanctuary when they arrive in the UK, so many of these women end up locked up indefinitely in Yarl's Wood Immigration Removal Centre in Bedfordshire.
Yarl's Wood has been engulfed in controversy since it opened. A 2015 report found that women held there were routinely being watched in intimate situations by male guards. In the same year, a Channel 4 News report filmed guards making racist and sexist comments about detainees. Being locked up is in itself traumatic, and levels of mental distress and self-harm there are high. In 2015 the then chief inspector of prisons, Nick Hardwick, singled out Yarl's Wood as "a place of national concern".
Yarls Wood "national concern"
Research conducted in 2014 found that 72 per cent of women in Yarl's Wood have experienced rape; 18 per cent of respondents were lesbians.
Indeed, as a Yarl's Wood "befriender", I have met many women who have suffered sexual violence. Almost half of the women I have visited since 2015 have been lesbian or bisexual. All of those women had come to the UK to escape persecution in their home countries.
"Corrective rape" is a common trauma for such women. Grace, who grew up in Uganda, became aware of being a lesbian as a teenager. While at university in Kampala she started a relationship with a woman, Rachel. After attending a student LGBT demonstration, Grace said she was arrested and raped and tortured by prison guards, who taunted her about being a lesbian.
Detention centre publicised safety award just 24 hours after man died in custody

Show all 1
Having fled to the UK on a student visa she claimed asylum and was initially refused. She ended up detained in Yarl's Wood. Of her time there, Grace said: "It triggered flashbacks of Luzira prison [in Uganda], and I was shouting and crying, saying there were men in the room, that they would rape me.
"You do not have your freedom, you are powerless, you do not know what will happen next. So my terror kept coming back and I became suicidal. When I was on suicide watch they would put male officers to watch me. They would watch me all night, right by my bed."
Grace spent five months locked up in Yarl's Wood. With the help of the charity Medical Justice and other organisations she was able to amass enough evidence to be granted refugee status. But why was Grace detained in Yarl's Wood in the first place?
Let us be horrified by the thought of a lesbian or bisexual woman being raped due to her sexuality. But let us also remember that we routinely detain, disbelieve and often deport such women – sometimes to their death. If we really are to be an LGBT-friendly nation, this has to stop.
Sarah Cope is the acting communications executive at Women for Refugee Women. Names in this piece have been changed to preserve anonymity.
Grace's story, as well as that of other refugee women, is detailed in Women for Refugee Women's report, 'The Way Ahead: an asylum system without detention'.
Register for free to continue reading
Registration is a free and easy way to support our truly independent journalism
By registering, you will also enjoy limited access to Premium articles, exclusive newsletters, commenting, and virtual events with our leading journalists
Already have an account? sign in
Join our new commenting forum
Join thought-provoking conversations, follow other Independent readers and see their replies