A windfall tax on Covid profits is vital to help tackle debt. We need action, not just political speeches
It's time to get angry – debt is an issue neglected by politicians for too long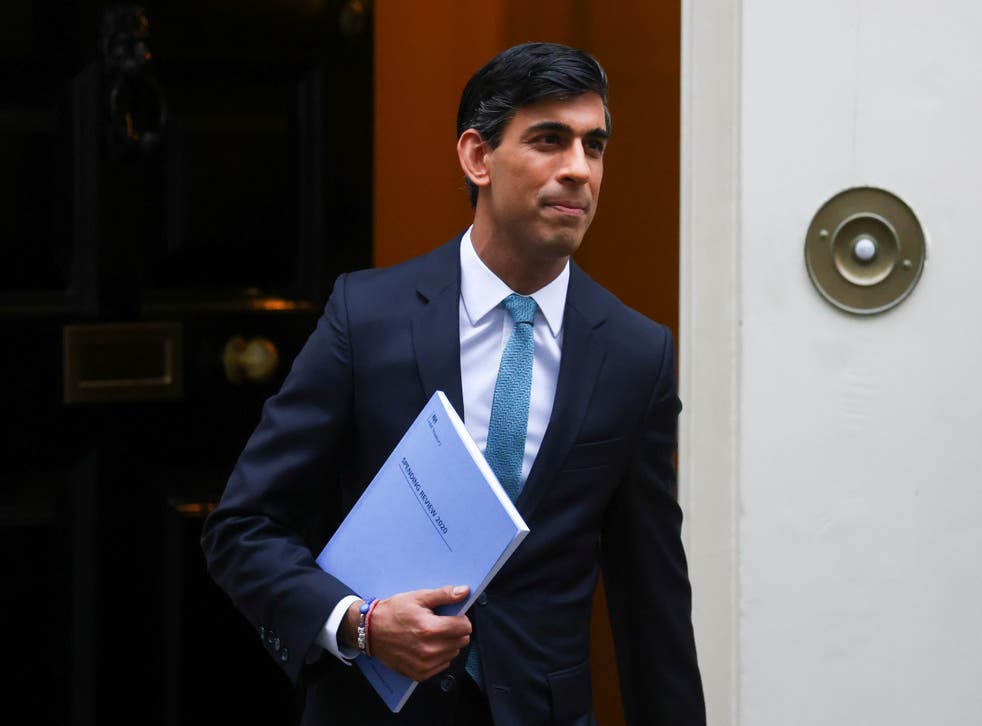 According to the latest survey, the reality for many who have lost their job or had their wages cut during the Covid-19 pandemic is skipped meals, falling behind with the rent or mortgage and mounting debts as household bills go unpaid.
Of course, there is a time for framing speeches and political positioning but there is also a time to get angry and a time to demand immediate action to help people survive.
There are ten days to go until what should be the most significant Budget in decades.
The chancellor, Rishi Sunak, will be forced to extend some furlough support and to back off from benefit cuts. Announcements he should have made months ago. Apart from that, it looks like the Sunak public relations team is gearing up for the usual round of overhyped pre-briefings followed on the day by grandiose announcements that bear little relationship to reality.
The wealth of the chancellor, the prime minister and his cabinet cuts them off from any real connection with the hardship and deep, underlying insecurity that is causing such anxiety to so many of our people.
Politics for them is not about public service but a game to be played after public school and Oxbridge before moving off to lucrative sinecures in the City.
After 11 long years of austerity and stagnating wages, the pay cuts and job losses during the pandemic have taken their toll on a vast swathe of our community.
The chancellor and other government ministers have repeatedly highlighted mounting government debt, using it to justify the return of austerity and pay freezes. They have virtually ignored the debt burden many people have been forced to take on over the last ten months as their incomes have either been cut or dried up totally.
The Bank of England's Andy Haldane referred to a coiled spring of demand to be unleashed but if only a limited coronavirus impact persists into next year, there is also the risk of a long trail of hardship, poverty and unmanageable personal debt unwinding.
The increased hardship for those in debt caused by the pandemic has been little discussed or addressed. Citizens Advice estimates that six million people have fallen behind on household bills because of Covid. StepChange says the number of people in severe problem debt has doubled to 1.2 million.
More than 20 per cent of key workers are behind on their bills – those workers we have been relying on during the pandemic. Without urgent action, debt problems will spiral out of control, leaving people in deep distress, the economy in tatters and a profoundly unequal recovery.
As American debt activist and writer Astra Taylor points out, most people are not in debt because they are living beyond their means: they are in debt because they have been denied the means to live.
The current debt crisis has been 40 years in the making. Cuts to social security and basic services have left people turning to high-cost lenders. We need a radical plan to tackle debt: a Debt Charter.
First, we need to reset some basic foundations. We need to restore universal basic services like social care so that people don't go into debt to pay for essential public services. We need a £10-per hour real living wage and security at work to give people stability. And we need a proper safety net – a minimum income guarantee at the rate of a liveable income – so people are supported when out of work.
Second, we need to rebalance power between lenders and the indebted. With the Bank of England base rate so low, interest rates need to be capped. We need a ceiling on overdraft fees and interest payments. And we should be suspending bailiff visits at least until the UK has been fully vaccinated, while these visits pose a health risk.
Third, we need to wipe the slate clean. That means a comprehensive package of debt cancellation, beginning with the worst kinds of debt: high-cost debt; old debt; unmanageable rent; and student debt – backed by a windfall tax on those that have profited from the pandemic.
Fourth, just as debt is crippling in the United Kingdom, so too it is currently holding back countries in the global south. A new debt jubilee is needed for countries in the global south to cancel debt that is preventing countries from tackling the pandemic.
Debt is an issue neglected by politicians for too long. The time for action has come.
John McDonnell is a former shadow chancellor and the Labour MP for Hayes and Harlington
Join our new commenting forum
Join thought-provoking conversations, follow other Independent readers and see their replies