Thirty times more likely to die, months away from the vaccine – this is the reality for thousands of people in the UK with a learning disability
There are myriad conditions which make some of us more more at risk of becoming critically ill from Covid. But the sweeping strokes of the 'priority group' paintbrush do not mitigate for this, writes Liz Johnson
Thursday 04 February 2021 11:09
comments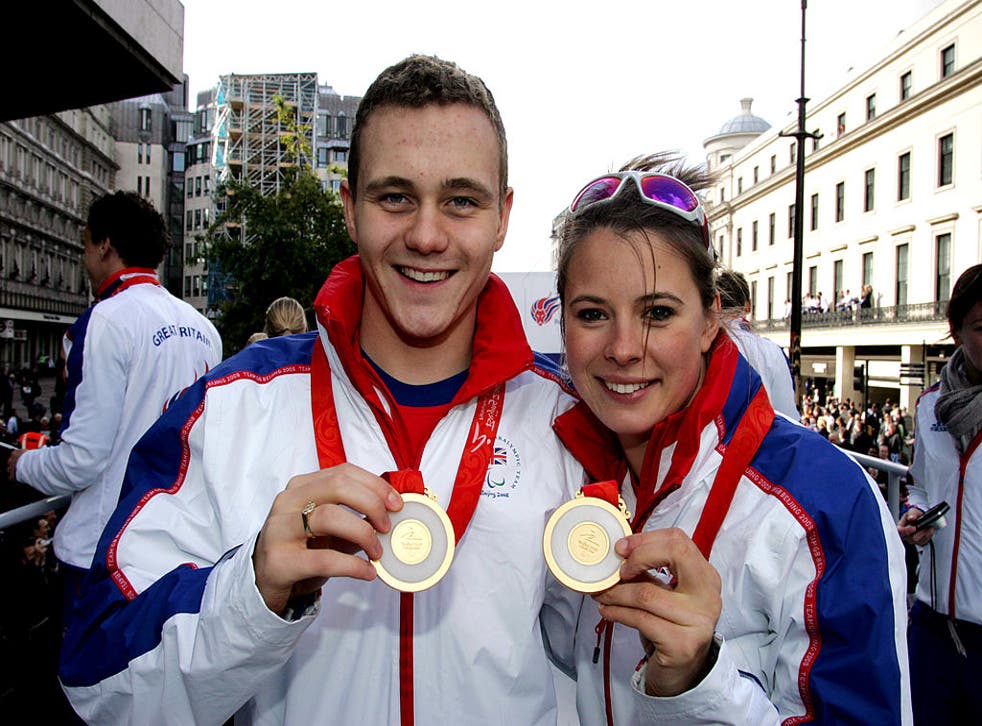 T
he speed and success of the vaccine rollout has been a source of light in the long, dark weeks. In the last week, studies have shown how the jabs can slow the spread of the virus; two new vaccines were announced; and people in their 70s started to receive those magic letters and phone calls.
Of course, it's all welcome. But behind the headlines that 10 million people have now been vaccinated, we must not forget that up to 1.5 million vulnerable people are waiting their turn at the back of the queue.  
This is the number of people living with learning disabilities in the UK. And this is how many lives are at risk if we group huge numbers of the community alongside the general population in the queue for a vaccine.
There are myriad needs and conditions which make some of us more susceptible to infection, and more at risk of becoming critically ill from the virus. But the sweeping strokes of the "priority group" paintbrush do not mitigate for this.
While only 350,000 people with a learning disability are considered to be "severe", these individuals and many more from the 1.5 million are at much higher risk of the virus. A recent study by Public Health England found that people with a learning disability were four times more likely to die from Covid-19 than the general population, although it's believed the actual rate could be as much as six times higher.  
A select few groups of people with disabilities have been vaccinated, but many more vulnerable people still await their turn. This is particularly distressing for young people with learning disabilities. Shockingly, Public Health England has identified those aged 18 to 34 in this group as being up to 30 times more likely to die from Covid. This is due to them being more prone to obesity, diabetes and respiratory infections.  
Those young people low down the list to be immunised include those living in care homes or supported living settings. This is despite older adults living in care homes being the top priority in the vaccination campaign. The fact that carers working in facilities for adults with learning disabilities have been placed in the second highest priority group means their young residents are being left to face the risks alone, despite those risks being eye-wateringly high compared to other people of the same age.
The figures are shocking, but the story they tell shouldn't come as a shock. Statistics released in the summer pointed to this reality, showing how disabled people accounted for two-thirds of deaths during the first wave of the virus.
We failed to protect them then, and we're failing to protect many of them now. If not through the lack of PPE, testing, or the vaccine, it's been through shielding guidelines that people with disabilities have been denied a vital safety net.
Since the government has either failed to include them in recognised groups of shielders, or lifted official advice to shield prematurely, they've been exposed to ongoing risks. Thanks to a consistent failure to recognise how vulnerable these individuals are, people with learning disabilities and their families have grown used to taking their safety into their own hands since the outbreak of the pandemic. Many have been shielding of their own accord to protect themselves, and will feel forced to do so until they are immunised. This needlessly prolonged and inflated sacrifice comes with risks of its own. With 93 per cent of the wider disabled community feeling isolated, they are now also at even greater risk of mental health issues.
It doesn't have to be this way. We're fortunate enough to have millions of doses of multiple different vaccines at our disposal. Of course, many vulnerable people still need them, and we must deliver them as quickly as possible. But we must be encouraged by huge progress recently. Rather than pit different priority groups against each other and inflict unnecessary stress in the process, the lesson in all this must be that we pull together to support those most in need of our protection.
This means that we must also consider the many other means of supporting people with different needs. Most immediately, this may include more food deliveries for all those waiting patiently for vaccines at home. In the long term, it must include more funding for personal carers and healthcare staff, and support for family members whose care and support many people with disabilities rely on.
Many learning disabled peoples' mental and physical needs can be complex – no doubt compounded over the last year – and vaccines alone won't be enough to enable them to live fulfilled lives. In the months ahead these various support networks will be their saving grace.  
Liz Johnson is a British swimmer who has won gold medals in the Paralympic Games and International Paralympic Committee (IPC) world championships. She has cerebral palsy
Liz is the founder of two organisations which aim to close the disability employment gap: The Ability People is the first disability-led employment consultancy, and Podium is a jobs marketplace for freelancers with disabilities to access work which meets their needs
Join our new commenting forum
Join thought-provoking conversations, follow other Independent readers and see their replies