Cyclists and their powerful backers are destroying London for the rest of us
By championing bikes to such a ludicrous level, as his "legacy" project, Boris is as blinkered as the car lobby and lorry drivers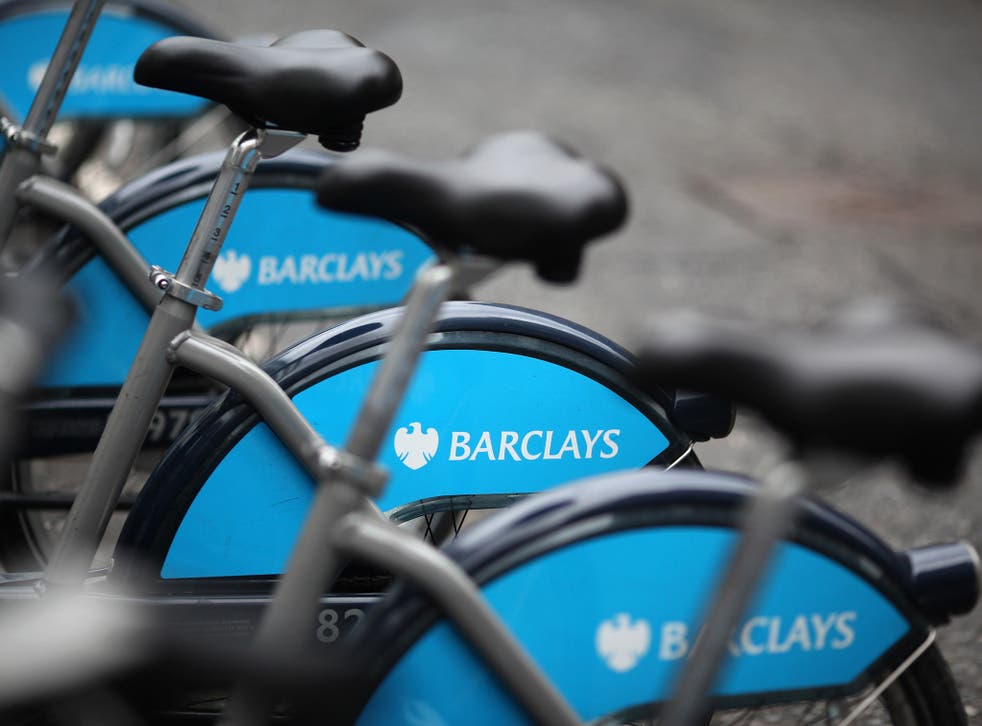 Sometimes it's time to stand up and speak out, at the risk of causing offence and attracting sneers. Sod being politically correct – this brave newspaper has a fine tradition of allowing free speech, no matter how unpalatable. I've finally had enough of Boris Johnson – the man who has brought a wonderful city to its knees in the name of cycling.
There's a modern assumption that cycling is fantastic, that we should all want to do it, that people who cycle are the salt of the earth, closer to God or a higher power. I don't doubt that cycling (in the countryside, away from fumes) is a great way to keep fit. I do it myself sometimes.
In North Korea and Kazakhstan, loyal subjects build ludicrous follies to celebrate their leaders. We're doing the same. London has been turned into a gridlocked building site as roads are dug up and rebuilt to create Boris's follies, a network of cycling superhighways. These segregated routes that run north-south and east-west are part of the outgoing Mayor's "cycling revolution".
When he opened the first one in Vauxhall in 2015, Boris proudly trumpeted that they were "vital if we are to get people out of their cars, ease congestion and encourage fitness, walking and cycling". Boris loves cycling, ergo, so should the rest of us.
Walking in London, one of my favourite pastimes, is now a vile activity as the level of pollution from traffic fumes has soared. Soon, pedestrians will be following their counterparts in Tokyo, wearing anti-smog masks. Building cycle lanes has not deterred car use. It means that traffic has to fit into a much smaller space and so it is reduced to a crawl.
Why should cyclists get preferential treatment over pedestrians? What about the young, the elderly and the disabled who may not want or be able to cycle and who cannot use public transport? By championing bikes to such a ludicrous level, as his "legacy" project, Boris is as blinkered as the car lobby and lorry drivers.
The consultation period for even more cycle superhighways (and a proposal to close Regent's Park to traffic in favour of cyclists) was rushed through City Hall and ended this week, in time for the next mayoral election. If approved, the superhighway will extend from Acton in west London – taking up a whole traffic lane – right through to Barking in the east.
It seems extraordinary that riding a bike (unlike driving) is subject to so few rules. You are not legally compelled to wear a helmet and, most extraordinary of all, when these cycle superhighways have been built, cyclists don't even have to use them. It will be a matter of "choice". There's not even a legal requirement for bikes to undergo MOTs. Millions and millions of pounds is being spent on a totally unregulated activity, and anyone who has been in the city of London in the evening can witness the insanity of completely inexperienced cyclists wobbling around without any head protection or knowledge of the Highway Code. You can rent a bike and potentially kill pedestrians or other road users, with no checks whatsoever. You don't need to take a driving test to work as a cycle messenger.
The number of cyclists on pavements is lethal, and they are rarely prosecuted. The cycle lobby is extremely powerful, but it's about time other citizens started to stand up for their rights. The London Cycling Campaign claims that "thousands of Londoners would like to cycle", but I wonder on what evidence it bases its claim. Whether cyclists like it or not, roads are also for buses, cars, lorries and taxis, but I suspect that cyclists won't be happy until all other forms of transport are eradicated.
On 30 and 31 July this year, hundreds of roads will be closed in London for the Prudential RideLondon cycling festival. Is it too optimistic to hope that one day all traffic (two and four wheel) might be banned to allow pedestrians the chance to walk around London in peace? I thought we lived in a democracy, but cyclists have more clout than anyone else. If Boris becomes Prime Minister, God help us.
Do we really need a punk pilgrims' route?
Back in 1976, I interviewed the Sex Pistols in a filthy workshop off Denmark Street in London. The footage of that "historic" encounter has been shown many times on television. It's not one of my finest moments, as I attempt to drag articulate comment out of three men slumped in sleeping bags and who studiously ignore me.
John Lydon – the most articulate, actually – sits nearest the camera, picking his nails while intoning "I ain't got no heroes" and a stuffed rat gets chucked at my head. Off camera, the boys were pleasant and friendly, and Lydon and I have stayed in touch ever since. I contributed to his interview with Piers Morgan last year and he came to one of my birthdays. In public, though, the Sex Pistols were careful to always appear snotty and foul, true to the punk ethos.
Forty years later, that anarchic moment in British culture is being turned into a major "event" with backing from the Heritage Lottery Fund and (inevitably) Boris Johnson. I am certain John is howling with laughter at the news that the flophouse where I filmed (where they recorded the demos for "Anarchy in the UK" and "God Save the Queen") is being turned into a listed building by Historic England because of its cultural significance.
John Lydon's graffito slagging off Malcolm McLaren is to be preserved for tourists and music fans to revere. A spokesman from Historic England said: "Punk can teach us a lot in our modern lives, in terms of freedom of expression and not conforming."
In the Middle Ages, pilgrims walked for days to gaze at caskets containing a nail from the cross or a hair from Mary Magdalene's head. We haven't progressed much, have we? To get the most from punk, listen to the music.
Plenty of histrionics, but too few questions answered
Is there anything new to say about addiction? It's become one of the most over-explored themes in modern culture. I've had first-hand experience, and so I approached the idea of a night at the theatre set in a rehab clinic with a heavy heart.
Denise Gough, in People, Places and Things (which has just transferred to the West End after a sell out run at the National Theatre), plays an actress who has hit rock bottom, self-medicating and lost, reluctant to come to terms with her situation. Gough's performance is electrifying, but in the end she's a rather dislikeable character, one whose "journey" I can't care about. Her "bad" trips are heightened with flashing lights and grating music which add nothing, as does the use of doubles when she's stoned.
The play doesn't really address why someone becomes an addict. Is it a result of background or their own narcissism? Do they have low self-esteem, in which case why aren't more of us addicts? Those questions remain unanswered admid all the histrionics.
Join our new commenting forum
Join thought-provoking conversations, follow other Independent readers and see their replies