Daniel Kawczynski is being used as a scapegoat over Tory antisemitism
As a low-profile backbencher, the Shrewsbury MP's unsavoury views can be easily dissociated from those of his party. Yet there is a striking overlap between the two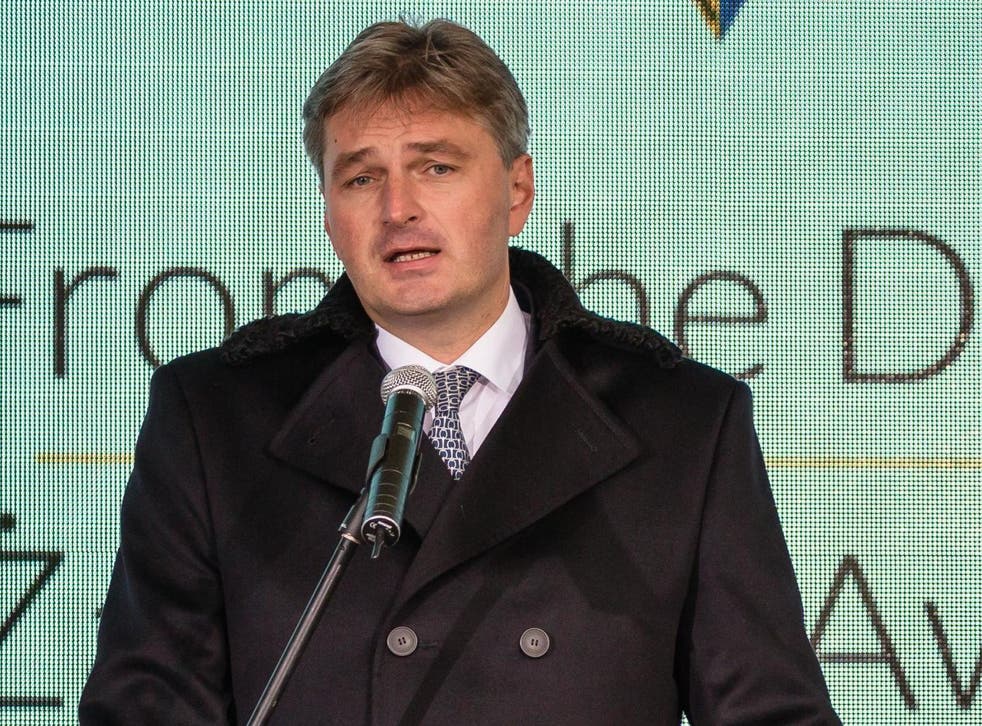 I suppose I should feel schadenfreude. Two weeks ago, the Conservative MP Daniel Kawczynski tweeted my column, saying he was "shocked, angered and appalled" by the "ignorance, bias and illiteracy" of my journalism. The Polish-born representative for Shrewsbury and former prime ministerial envoy to the Polish and eastern European diaspora in the UK took issue with my piece, which argued that resurgent right-wing nationalism had inspired in Poland a desire to simplify its complex part in the Holocaust, downplaying the enthusiasm with which some Polish people espoused antisemitism during the Nazi era.
Kawczynski's tweet precipitated a pile-on of proportions I had yet to experience as a journalist, with dozens of men (and it was exclusively men) pursuing me across social media to call me a "treacherous ape", among other insults, and warning me that "next time we won't be so kind". Their vitriol was alarming, but also enlightening, confirming my concerns that modern Holocaust revisionism is a thin veil for the antisemitism that has long lurked in Poland's popular culture, just as elsewhere.
For a moment it appeared Kawczynski had decided not to fan the flames, choosing instead to delete his original message. Yet a few hours later, up he leapt in parliament to launch – during a debate on Holocaust Memorial Day, no less – a tirade against a Jewish journalist and her "left wing rag" employer. So I can't say that I was entirely unmoved to learn that Kawczynski is now facing something of a political pile-on himself.
Last week, BuzzFeed reported that Kawczynski was due to convene in Rome with politicians from across Europe's far-right, including Vox of Spain, Lega of Italy and France's National Rally. The news went mostly unnoticed until, at the conference itself, the Shrewsbury MP nominated Matteo Salvini and Viktor Orban for praise. If anybody was in doubt about how much time Kawczynski could find for alleged antisemites, well, they weren't anymore.
The Jewish Labour Movement (JLM) wrote to the Conservative Party chief whip Mark Spencer, calling on him to remove the whip from Kawczynski, and started a petition that has (at the time of writing) garnered almost 1,000 signatures. The Board of Deputies has also voiced its concern, calling for him to be disciplined. Given what happened to the Conservative adviser Tim Montgomerie after he expressed his fondness for Orban, Kawczynski's fate seems sealed.
I should probably be pleased that Kawczynsku is getting his comeuppance. Yet, I still can't help but feel unsettled by this. Though he is by no means blameless, Kawczynski is about to be made a scapegoat.
At this weekend's conference in Rome, Kawczynski said that Orban and Salvini "represent serious ideas and concerns, some of which are shared by many citizens of the UK". Indeed, a number of British citizens – some of them Conservative MPs – share Salvini's ideas. One is that the Jewish financier George Soros controls the EU – an idea shared on Facebook by Sally-Ann Hart MP, as well as in a Facebook group in which Lee Anderson MP was an active participant.
Hart and Lee's social media activity came to light just days before the December election; timing evidently intended to do maximal damage to the Conservative Party. Yet whoever's plan it was failed spectacularly: not only was no disciplinary action taken, the public outcry was so muted (even the JLM was conspicuously quiet) that both went on to win their seats in December's poll.
The unwillingness to act on allegations of antisemitism was unsurprising; after all, the Conservative disciplinary body had not too long ago judged an MP's Nazi-themed stag party "not antisemitic". Yet it may also have been strategic: to have deselected not one, but three, of its candidates for antisemitism (Richard Short, the would-be MP for St Helens South and Whiston, also stood accused, having questioned whether the Jewish journalist Melanie Phillips's loyalties lay with the UK or with Israel) would have been to concede not merely a fault, but a trend – and at a time when Labour had such a pleasing monopoly on institutional antisemitism.
Kawczynski, then, is just what the doctor ordered. He is a backbencher with – until now – no profile to speak of, and whose unsavoury views can be dissociated from those of his party (a dissociation that even Labour politicians seem curiously willing to facilitate: "I'm no fan of the Tories," tweeted Lisa Nandy yesterday, sharing JLM's letter to the chief whip, "but most of them aren't like @DKShrewsbury").
Amputate the rotten limb and the body remains healthy. Yet Kawczynski is a symptom of a disease endemic within British Conservatism. Getting rid of him will not cure it.
Join our new commenting forum
Join thought-provoking conversations, follow other Independent readers and see their replies