The Independent's journalism is supported by our readers. When you purchase through links on our site, we may earn commission.
'The Dead Room' is the queer ghostly love story we've all been hankering for this Christmas
Christmas TV in particular manages to heap hetereosexual tradition upon tradition, year upon year, so thank goodness for Mark Gatiss's new show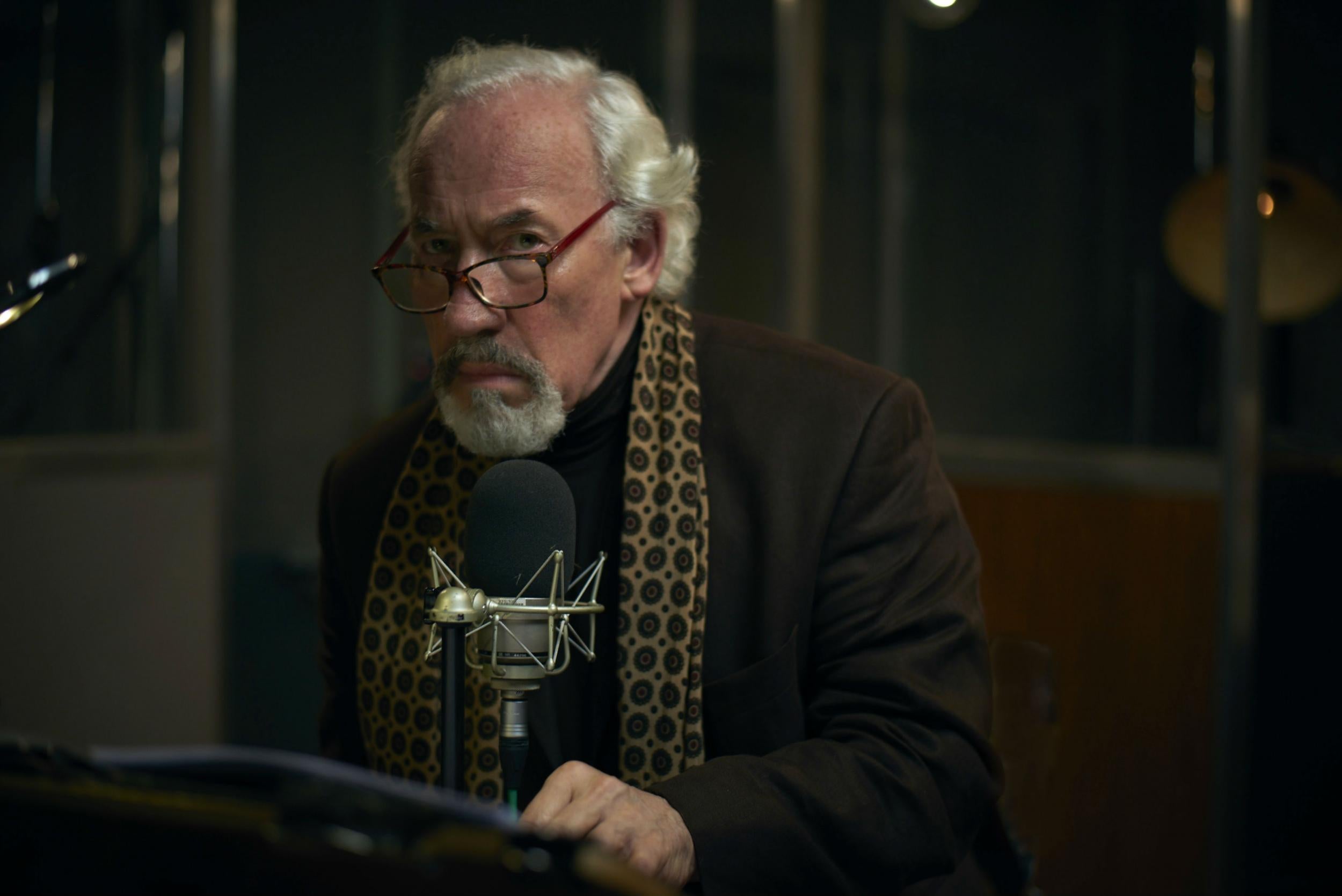 Here's a curveball: LGBT+ representation on TV and in films has improved dramatically recently. These past 12 months have seen the beginnings of a new trend for normalising queer characters, rather than building plot lines around their sexuality, with the likes of Alex Strangelove and CBS' Instinct, starring Alan Cumming – but there are many more miles to go, and Christmas TV in particular manages to heap hetereosexual tradition upon tradition, year upon year.
As a young gay man growing up in the haughty Home Counties, I had a distant and cynical view of Christmas TV, which still sticks today. Amongst the Kats and Alfies and the Ethels and Ernests, where were the non-hetereosexual couples with powerful and inspirational stories?
Even the programming that wasn't immediately romantic – Morecambe and Wise, The Royle Family – still pandered (even in 2018, hello Love Island) to stereotypical images of heteronormativity.
The TV competed with my family's relentless conversations about heterosexual couples in the family, and only served to bolster the two-dimensional image of society that was celebrated every intense, chatty Christmas time. Every closeted kid will know the feeling of anxiety that is conjured when trying to avoid being questioned about a potential flame.
Thank goodness, then, for Mark Gatiss. The popular writer and actor behind Doctor Who and Sherlock has written and produced an absolutely game-changing corker this Christmas that'll feel inclusive for those who have never felt included.
The Dead Room (lovely name, right? Bear with…) airs at 10pm on Christmas Eve, and is a queer reimagining for BBC Four of the traditional Christmas ghost story you'll know from the likes of Scrooge and M R James. It features gay actor Simon Callow (Gatiss himself also identifies as gay, so this comes from a queer perspective) as out-of-touch thespian Aubrey Judd, who is filming a horror show when he comes face to face with the ghost of a former male lover.
It's incredibly refreshing TV. It's firstly exciting to see the Christmas ghost story format imprinted onto a queer couple; to see Aubrey recall painstakingly how he fawned over his younger lover and frolicked with him one mesmerising summer. Callow's performance, too, is a masterstroke, inspired by what I can only assume are fragments of his own painstaking experiences as a young gay actor in the Seventies.
Faithful to the ghost story format, The Dead Room examines guilt, grief, and the passage of time, and specifically, how the social norms of the day laid the framework for Aubrey's wrongdoings and subsequent trauma – I won't give much more away, you'll have to tune in.
"I thought, 'I'm not going to write about Aubrey as a 70-year-old married man with three children... why not make it a gay story? I'll write what I know': that's very unusual, if not unique so far, in broadcast terms," Gatiss told Digital Spy.
Earlier this year A Very English Scandal brought a similar period of British history, when homosexuality was a criminal offence, to the small screen. It starred Hugh Grant as bisexual politician Jeremy Thorpe and Ben Whishaw as his younger vengeful lover, Norman Scott.
I interviewed Hugh Grant about his experiences filming the show. Alongside jokingly revealing that Whishaw's beard gave him a rash while filming kissing scenes, Grant insisted gay representation on TV is essential. "People will be interested to see how all that Machiavellian stuff went on in a pre-internet age," he said, referring to the repressed lives of passionate gay lovers, like Callow's character Aubrey, in the middle of last century.
Elsewhere, long-running ITV soap Coronation Street must be commended for how it is exploring sexuality. Character Rana Haweb, played by actress Bhavna Limbachia, is the show's first lesbian Muslim. "It has given people in the LGBT community a voice," she told the Daily Record. "They are coming into their power, and it is humbling to know that we are a voice for them, and hopefully we are broadening people's minds".
But it simply isn't enough: British TV still needs more authentic queer representation in the mainstream – and particularly at Christmas, a time that can be tough and emotional for us all.
And before you comment below, no, RuPaul's Drag Race's American-tinged, arguably stereotyped vision of queerness isn't the update we need, despite its commissioning over here in Blighty.
Support free-thinking journalism and attend Independent events
"Is an American TV show really going to understand why a drag queen called Karen From Finance is funny?" London drag queen Jayde Adams wrote intelligently in Time Out London recently, pointing out the presenter's lack of understanding of British irony.
Let's get British queerness in all its sensational forms front and centre of the tellybox: starting with representation of our own warts-and-all drag culture. A show about the London scene, in response to RuPaul, is desperately needed: where scruffiness, beards and generally a more diverse appearance without perfect make-up would epitomise our forward-thinking attitudes to sexuality.
Forget Love Island: that's the Christmas special I want to see.
Join our commenting forum
Join thought-provoking conversations, follow other Independent readers and see their replies