The Government could create jobs for disabled people - if it could be bothered that is
At the moment, the Government's policy towards disabled people really necessitates an asterisk being added to Theresa May's signature phrase: 'a country that works for the many not just the few' which says 'except for disabled people because we don't much care about them'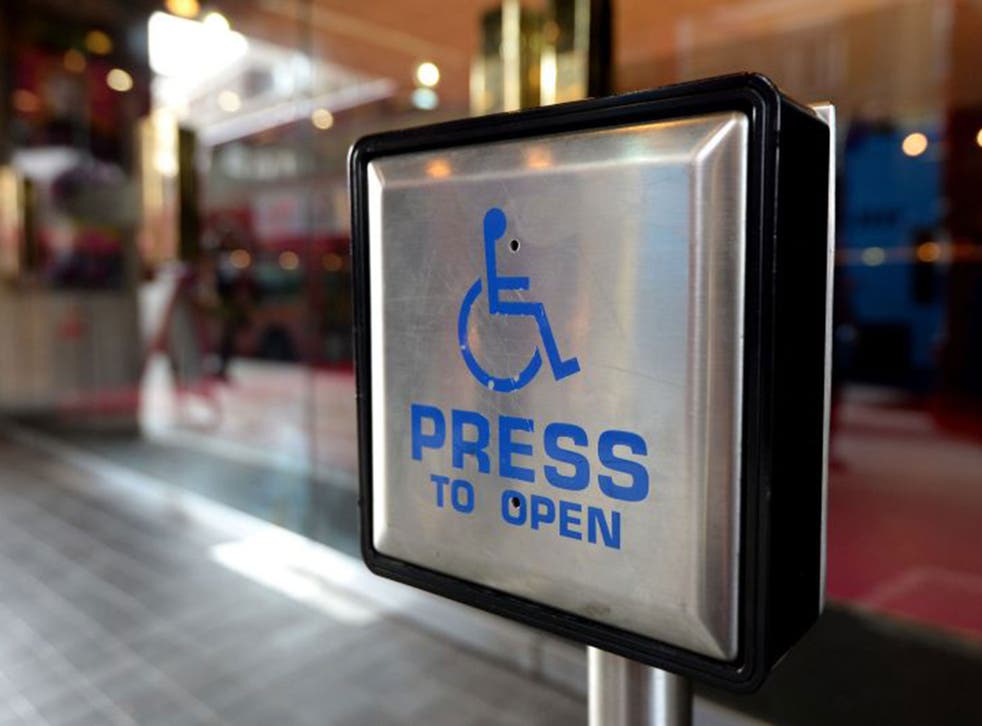 Ministers like to refer it as the "disability employment gap". It's the difference between the employment rate for those with disabilities and those without – it currently stands at 32 per cent.
Describing that as a "gap" goes beyond understatement. It's more a case of using bland or friendly terminology to hide an uncomfortable truth, like calling radiation "magic moonbeams".
A better adjective might be "chasm" or "canyon" or, in fact, "gulf". Let's go with chasm for now. I like the sound of that one.
Now the Government has been banging on for ages about halving it to a level at which you might, at a pinch, just about be able to use the word "gap" to describe it. Back in the days of the Coalition, a target of 2020 was set for achieving that aim. Unfortunately, as a report from the All-Party Parliamentary Group for Disability points out, progress has been about as fast as I was on the day my sports wheelchair blew a tyre out.
Dispatches: Assessor dismisses claimant's disability as being "fat"
As things stand, just 48 per cent of people with disabilities are in employment. The chasm between that and the employment rate of their non-disabled peers has narrowed over the last four years, by all of a single percentage point. If it continues to close at its current rate, the Government target won't be reached until 2065.
And that's a big if. The labour market has been throwing off lots of jobs recently. High levels of employment in the population at large has led to shortages in certain parts of the economy. Opportunities therefore ought to have opened up for people with disabilities. And yet the chasm is barely narrower than it was when the coalition took office back in 2010.
Now, the Office for Budgetary Responsibility thinks that half a million new jobs will be created between 2016 and 2020. I personally think that forecast is on the optimistic side, but let's assume it is right. The disability employment rate would reach 56 per cent and the chasm would narrow to 24 per cent – only if every one of those new roles went to a person with a disability.
If the Government is to actually meet its manifesto commitment and improve the disability employment rate to 64 per cent, it will need to move nearly 1.1million disabled people into work in just four years.
"Economic growth alone will not deliver the Government's manifesto commitment to halve the disability employment gap even on the most favourable (and unrealistic) assumptions," the report concluded. No kidding.
7 ways the Tories have 'helped' disabled people

Show all 7
But the Government is on the case, right? Surely it's doing something? Because we all know that manifesto commitments are terribly important. Prime Minister Theresa May keeps talking about delivery after all.
Well, no. At least not in this case.
For the record, the Department for Work & Pensions spends around £350m a year on back to work support for disabled people. Oh and there's something called the "Disability Confident" employer scheme, which tends to provoke bitter laughter from those in the disability lobby when you get them down the pub.
Meanwhile benefits like the Employment & Support allowance have been cut and the report found that important government bodies such as Innovate UK and the Business Bank (both of which play a key role in job growth) "do not record or monitor the uptake of their support by disability status. Consequently, they do not know the extent to which (if any) their support is of value or use to disabled people".
There is an adjective I could use to describe that. Just not one I'd use in polite company.
But there's more: "The Inquiry collected evidence of both public and private sector organisations failing to provide appropriate support to disabled people in the workplace and in access to start up funds, business advice and business networks on a scale which we suggest amounts to 'institutional disablism'."
See my above point about four letter adjectives that I really, really want to use when I read reports like this.
It doesn't have to be this way. The Government has multiple levers which it could pull with the aim of improving this sorry situation. As the report notes, it spent £242bn on the purchase of goods and services in the last financial year.
So, quite apart from its ability to legislate, it has enormous economic clout. Were it to, for example, require contractors to enact inclusive recruitment and retention policies they would have little choice but to do so. Were it to monitor this, and insist on the requirement extending down the supply chain, it is possible to foresee relatively rapid progress being made.
It could require the same sort of things of public sector employers. It could link securing improvements to funding.
Given the size of the current chasm it may also require disabled people to be given, yes, preferential treatment. But as the report notes, this is "the sort of positive action that equalities legislation makes possible".
And there's more besides. What is really lacking on the part of the ministers is the will to do anything at all.
The report refers to what has become one of Prime Minister Theresa May's signature phrases: "a country that works for the many not just the few". At the moment, the Government's policy towards disabled people really necessitates an asterisk being added to that along with the legend "except for disabled people because we don't much care about them".
That will only change when ministers stop concentrating on dreaming up new ways to cut disabled people's benefits and start considering how to put the recommendations of reports like this one into action.
Join our new commenting forum
Join thought-provoking conversations, follow other Independent readers and see their replies