Trump is wrong to ignore the security threat of climate change – it's sinking a key US naval base
The base in Norfolk, Virginia faces regular flooding putting the US Navy's own operational capability at risk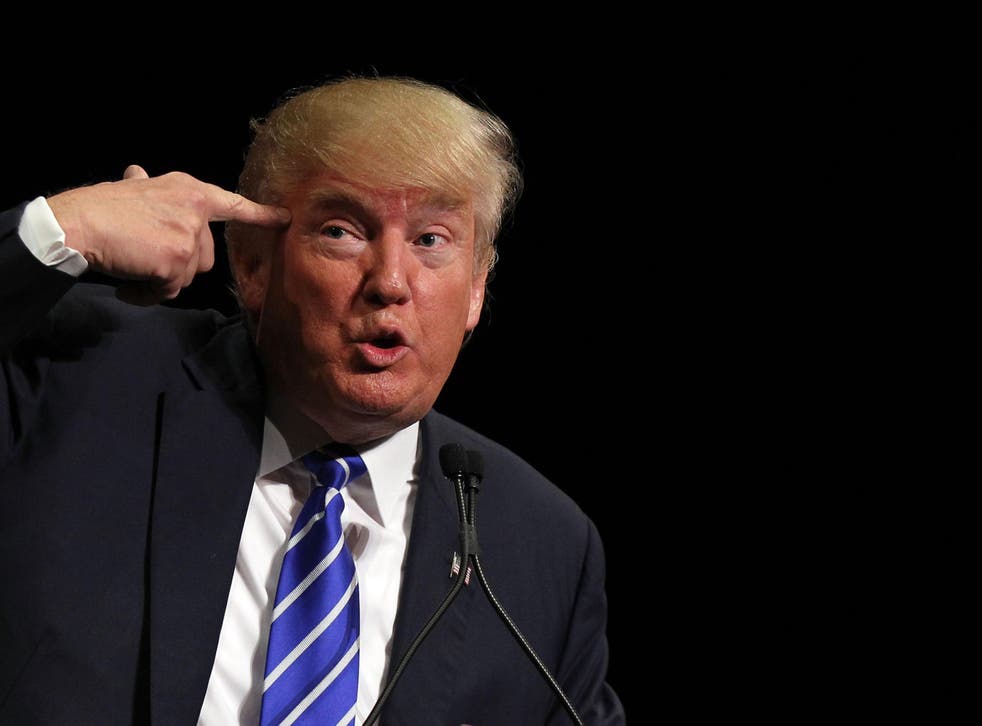 Tough on Twitter, Donald Trump is fast turning out to be one of the riskiest presidents on national security this country has seen in recent years. While demanding a larger defence budget and boasting of his military credentials, Trump is ignoring one of the biggest threats to long-term US security: climate change.
Human civilisation has been built on an assumption. The patterns of rainfall that enable us to grow food, the limits of heat we normally experience and even the level of our seas have remained relatively stable in modern times.
Climate change is shaking these foundations and with that threatening livelihoods, affecting our ability to feed ourselves and so driving instability.
From the conflict in Syria to the Arab Spring, we are already seeing climate being one of the factors that is driving conflict, often through drought.
Don't take my word for it, that's also the view of US Secretary of Defence James Mattis.
Trump praises withdrawl from 'expensive and unfair' Paris climate agreement
"Climate change is impacting stability in areas of the world where our troops are operating today," Mattis said in a written statement to the Senate earlier this year.
He added: "I will ensure that the department continues to be prepared to conduct operations today and in the future, and that we are prepared to address the effects of a changing climate on our threat assessments, resources, and readiness."
If a legendary Marine General nicknamed "Mad Dog" is worried, we all should be.
And yet we have news this week that climate change, under the orders of the President, is likely to be removed as a priority from the US National Security Strategy. This despite the 2015 US National Security Strategy identifying climate change as a top-level strategic risk to US interests, listing it alongside other risks like "catastrophic attack on the US homeland or critical infrastructure … global economic crisis … proliferation and/or use of weapons of mass destruction" and "severe global infectious disease outbreaks."
And this despite 13 federal agencies this November releasing a report warning the US will likely face more floods, hurricanes and heat waves as a result of manmade global warming.
The study found that every part of the US has been impacted by warming, with temperatures in Alaska rising faster than anywhere else in the country.
Sea levels are expected to rise 1.5ft in the next 20-50 years, according to a separate Pentagon report issued in 2014. This is not only a problem for the rest of the world, but for the US where our key navy base in Norfolk, Virginia faces regular flooding that puts our Navy's own operational capability at risk.
Hurricane Harvey prevented vast shipments of food and fuel entering Houston this November, and similar superstorms cripple infrastructure and slow trading routes to a crawl.
But this is not simply a story about the US. In our interconnected world we all face risks from catastrophes that take place hundreds of thousands of miles away. Many of our allies understand this.
Earlier this year G7 ministers collectively recognised that climate change is a threat to food security, with drought, floods and pest infestations impacting food production.
Writing last week ahead of a summit in Paris, Theresa May spoke of the "moral imperative" for developed economies to tackle climate change.
Addressing the UN Security Council last Friday Mark Field, minister of state for the Foreign Office, said it was "irrefutable" that tackling it was key to peace, security and development.
The former Australian prime minister Kevin Rudd and Iraq's water minister Hassan Janabi are among 40 experts who recently signed the Hague Declaration on promoting climate security.
Deleting from US security strategy what may seem an inconvenient problem will not make it disappear. In fact it will only make the US, and the world, a more dangerous place.
I'm reminded of Admiral Samuel J Locklear III, head of the US Pacific Command, who in 2013 was asked about the most serious long term threat to the Asia-Pacific region.
This is a man who was facing down increased Chinese aggression, tasked with the defence of Taiwan and who was responsible for US forces in North Korea. His answer? Climate change.
Sherri Goodman is a former US deputy undersecretary of Defence, 1993-2001, and a senior fellow at the Woodrow Wilson International Center.
Register for free to continue reading
Registration is a free and easy way to support our truly independent journalism
By registering, you will also enjoy limited access to Premium articles, exclusive newsletters, commenting, and virtual events with our leading journalists
Already have an account? sign in
Join our new commenting forum
Join thought-provoking conversations, follow other Independent readers and see their replies