Donald Trump could be sentenced to a century behind bars — no president is above the law
All the wisecracks about Trump conducting his campaign from a jail cell, or even moving the Oval Office into a penitentiary have a serious point – the convention is that public prosecutors must avoid interference in the democratic process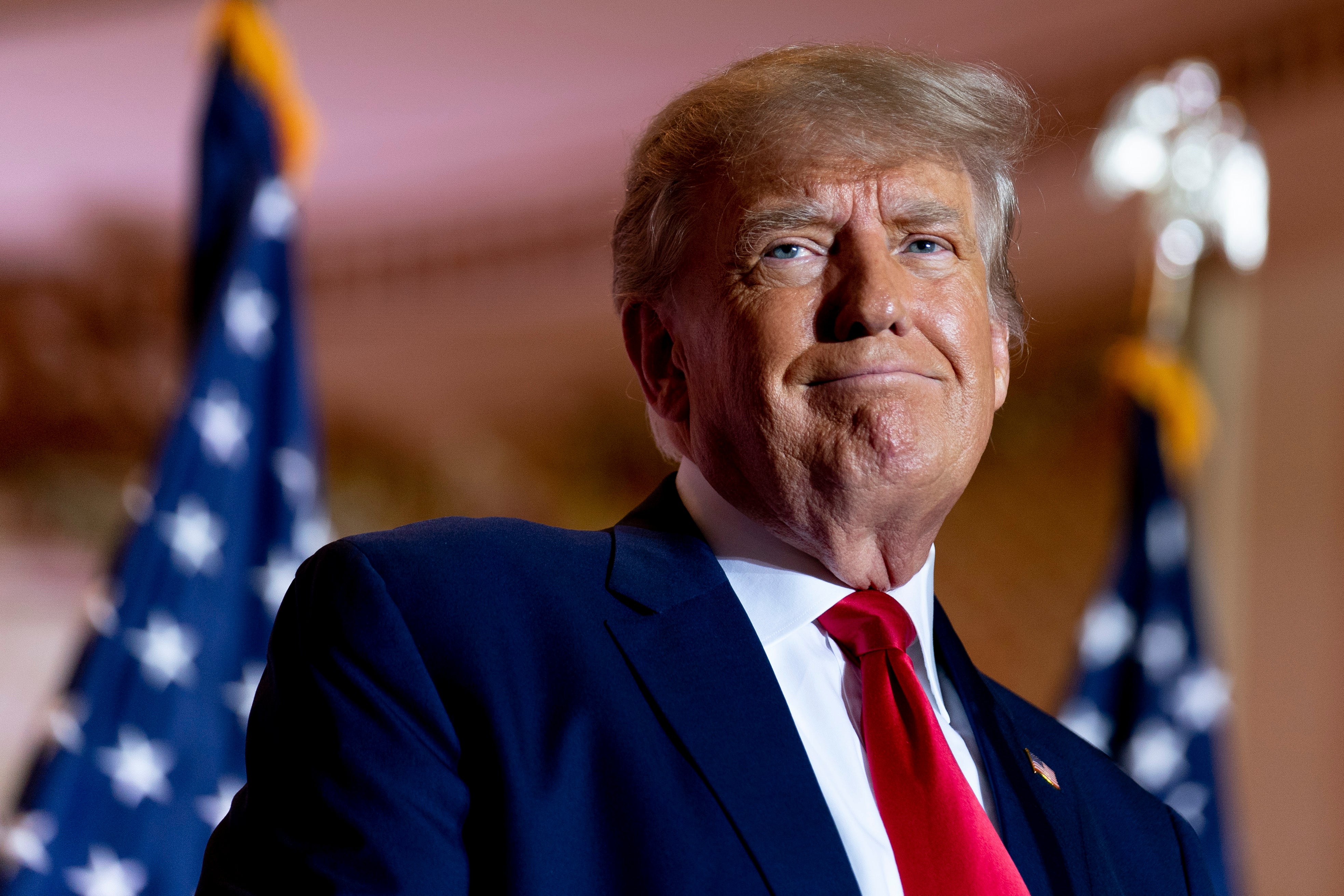 Happy days. Donald Trump could be in jail for 100 years, if you tot up all the latest charges against him for unlawfully holding classified documents and conspiracy to obstruct justice.
No doubt his supporters will already be making preparations for the Trump 2124 presidential bid, such is his perceived immortality. Trump, even if he died in jail, could be cryogenically frozen, ready for a run a century or so, perhaps against some descendant of the Clinton, Obama or Biden families. But, snarking aside, this is a grim moment for Trump, and will prove troubling for America.
Most worryingly for Trump, things in this case are moving extremely fast. The special counsel, meaning the federal prosecuting lawyer, is Jack Smith, a former chief prosecutor at the International Criminal Court in the Hague, of all things.
Before that, he was in charge of public integrity unit at the US Department of Justice. His appointment is open-ended, but that doesn't of course mean that the prosecution will meander along at leisure.
The directive establishing his investigation into Trump and the missing official papers notes that Trump is a current candidate for president, and the clear inference of that is that Smith and his team will want to complete as much of the process before the campaigning for the 2024 contest begins.
All the wisecracks about Trump conducting his campaign from a jail cell, or even moving the Oval Office into a penitentiary have a serious point – the convention is that public prosecutors must avoid interference in the democratic process. Hence Smith wanting to get this out of the way rapidly. That sense of urgency doesn't seem to be quite the same for some of the parallel cases into Trump's alleged interference with the 2020 election results, the transition of power in 2021 and the attempted insurrection at the US Capitol building on January 6, 2021. Those would be even more protracted than the present one.
Hence the fast pace of developments now, and Trump will apparently surrender to the authorities to face charges as early as Tuesday, his second time in a court room since the beginning of April (though that time not on federal charges – this is another order of judicial first). In April, Trump was arraigned and pleaded not guilty to 34 New York State felony charges relating to falsifying business records, stemming from supposed hush money payments made to the adult actress Stormy Daniels at the time of the presidential campaign in 2016.
Now, in Miami, he faces a similar ritual. There may well be many more to come, given the array of legal actions against him, including a potentially explosive one in Georgia, where the district attorney in Fulton County is mulling charges around efforts by the former president and his allies to overturn the 2020 election there. And, only last Thursday, Trump's lawyers requested a federal court in New York to reduce the penalty awarded against him in the sexual assault and defamation civil case won by writer E Jean Carroll, from $5m down to $1m, or else grant him a new trial. Last month a jury found the ex-president liable for sexually abusing and defaming her.
Behind the arraignment in Miami on Tuesday – another media circus – it's not clear how quickly things will proceed, but it may be that the latest case runs into the earliest stages of the Republican primaries, which begin voting in February. The pace of events is already picking up, with the declaration by former vice-president Mike Pence that he is going to run for the White House.
Will the welter of legal cases against him damage Trump? The short answer is that they won't within his own party, where the base think him innocent and the victim of conspiracies. But for the wider electorate, voters may think more carefully about whether they want such a volatile personality back in the White House – from where he pledges to enact retribution against his enemies.
In the primaries, where mostly registered Republicans will choose their party's candidate, there can be upsets, but Trump presently holds a commanding lead among Republicans, and looks unstoppable. Indeed, after the Manhattan indictment (related to the Stormy Daniels affair), Trump's popularity actually rose among Republicans.
It seems that the more and the worse the changes against Trump grow, the more he looks the victim, persecuted by a vindictive Establishment run by radical Democrats and RINOs (Republicans in name only). Trump denies all, and says that "I'm an innocent man. I'm an innocent person…the corrupt Biden Administration has informed my attorneys that I have been indicted". His supporters are inclined to believe him: eight in ten believe he is being victimised.
Of the many charges approved by a grand jury to be levelled against Trump, the ones that are the most grievous, politically dangerous, and intriguing, are the ones relating to him obstructing justice. Of course, no one's surprised that Trump has this one on his charge sheet, because we've become so inured to his unorthodox ways and his utter contempt for the law – that is not the least of the damage he has inflicted on American democracy. But it's still a sobering, unprecedented moment, and an historic one for a former president to be faced with such a federal indictment. Just for the record, as they say, the full gamut of offences reportedly runs as follows: wilful retention of national defence information, conspiracy to obstruct justice, withholding a document, corruptly concealing a document, concealing a document in a federal investigation, and engaging in a scheme to conceal and false statements.
The conspiracy to obstruct justice is one that will surely offend many Americans the most. Any president or other official might end up with some official sensitive or even top secret documents at their home if they were granted sufficient clearance. Jo Biden infamously ended up with some such material form his time as vice president under Barack Obama dumped in his garage. In electronic form, funnily enough, Trump alway accused Hilary Clinton of doing much the same, via her notorious use of a private email account. Indeed, Trump approved a 2018 law to upgrade such offences from a misdemeanour to a felony, a move which has comeback to bite him.
But the question is - what was he doing with these documents concerning national defence and relations with North Korea, Russia and others. Why keep them, and refuse to hand them back? What possible us could they be? No doubt more will emerge during the legal proceedings. Even Trump might not survive such revelations.
Join our commenting forum
Join thought-provoking conversations, follow other Independent readers and see their replies