Don't write Donald Trump off after his disastrous debate – he still has a good chance of winning the presidency
On the eve of the debate he had pulled back into a dead heat, partly thanks to more disciplined campaigning, his opponent's errors (including that reference to Trump supporters as a 'basket of deplorables') and some pseudo-revelations about the Clinton Foundation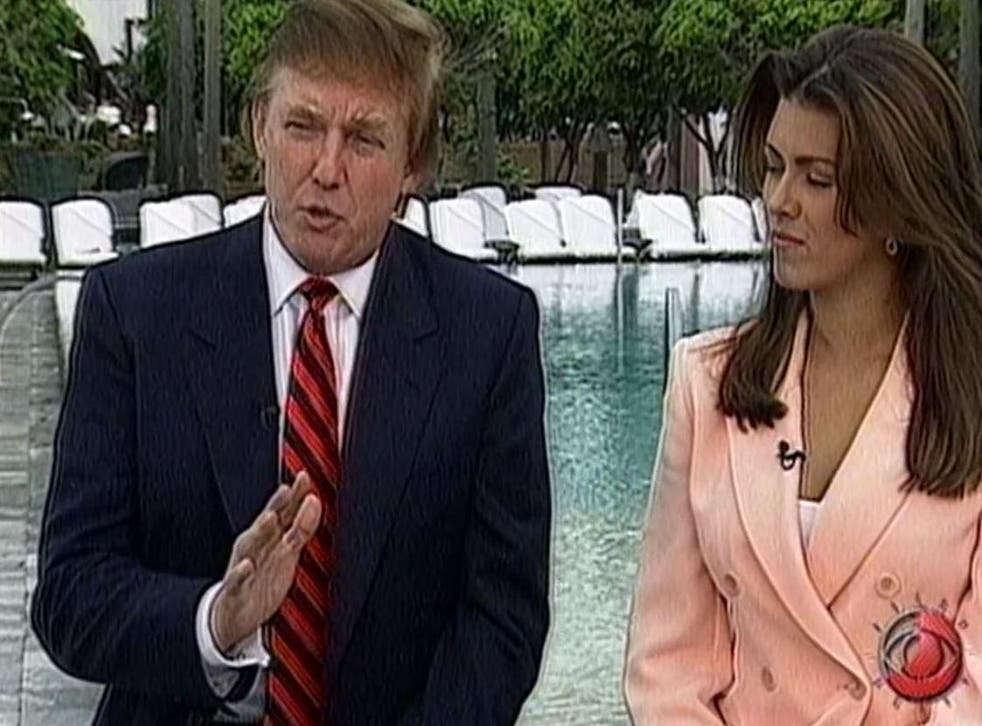 Yes, believe it or not, he can still win. By any reasonable, normal standards, last week's first presidential debate and its aftermath should have banished any lingering notion that Donald Trump could be taking the inaugural oath next January.
If the debate had been a boxing match the referee would have stopped the contest, and the vanquished contender would have hastened to move on. But Trump, congenitally unable to let an attack pass unanswered, didn't move on. Instead he turned the weight problems of a former beauty queen into the campaign's main issue. Has no one told him how he's trailing by 25 per cent or more among women?
And similar potential for disaster lies a few days off. His next match up with Hillary Clinton comes in St Louis next Sunday, this time a town hall format that is likely to be even more unfavourable to Trump, where members of the live audience ask the questions, and where his scowling braggadocio will be even less appealing. At the minimum, a modicum of preparation would seem in order. A wiser course, as his consigliere Rudy Giuliani, the former mayor of New York has suggested, might be to skip the last two debates entirely.
Meanwhile Clinton continues to feast on the banquet of Trump blunders. It's smart to pay no taxes if you can, he said during the debate, giving credence to rumours of what the unreleased tax returns of our self-described multi-billionaire might contain. Well if so, she was quick to retort, what does that say about the suckers who actually pay them? So much for Donald Trump, champion of the little guy.
Meanwhile controversy grows over the Trump Foundation, the "charity" that if not a personal piggy bank, is little more than a cog in the Trump empire's financial machinations, and which was not even certified as a charity in the great man's home state of New York. By comparison, the much vilified Clinton Foundation, a genuinely philanthropic body, comes across as saintly.
Sean Penn on why voting for Donald Trump is the equivalent of 'masturbating our way into hell'
It is further suggested that Trump might in the past have breached US sanctions laws against Cuba – not recommended either from a legal standpoint, or if you're trying to win the votes of anti-Castro Cuban exiles in the vital swing state of Florida. And let us not forget Trump University, described as a scam by many disappointed former enrolees and subject of two class action lawsuits.
But none of this matches Donald Trump's slights against the fairer sex. If he is to win on 8 November, he must attract more women voters, who accounted for 53 per cent of turnout in 2012. Instead he seemingly goes out of his way to alienate them.
He's already more than enough coarsened political discourse here. Now, to the consternation of his wiser advisers, he talks about resuscitating Bill Clinton's exhaustively documented infidelities. History has proved that whenever the matter arises, public sympathy for Hillary, the wronged woman, tends to grow. Imagine Trump, no mean philanderer himself, holding forth about Monica Lewinsky in St Louis next Sunday? Alas, it's all too easy to imagine.
Last but not least is a string of telling newspaper endorsements. The Cincinnati Enquirer, The Dallas Morning News and The Arizona Republic have backed every Republican candidate since Babe Ruth was in his prime. All three have now come out for Clinton (and have lost subscribers as a result.) Endorsements don't matter, it is said. But ones like these, going against the ingrained instincts of 90 years or more, can only give waverers cause for thought. USA Today meanwhile, which had never taken sides in an election in its 34-year existence, on Friday ran a front page editorial declaring that Trump was "unfit for the presidency".
People who will flee America if Donald Trump wins

Show all 8
So that's that then? Not so fast. All along I've insisted to anyone who'll listen that Donald Trump will never be elected president. I still hold that view. Nonetheless, it could happen. Election day is six weeks off, too little time for Trump to reinvent himself, but equally, less time for Clinton to recover from some disaster, self-inflicted or otherwise: a new twist in the email saga, or a bombshell leak from hackers, Julian Assange, the Russian government, or some combination of the above.
Then there's Trump's sheer resilience, his continued defiance of political gravity. We went round this course eight weeks ago, after the conventions. The Democrats had staged a vastly superior one and, just like now, Trump compounded his woes by going after the Muslim-American parents whose son, a US army captain, had been killed in Iraq. Trump was 10 points down in the polls, and the talk was of a Clinton landslide.
On the eve of the debate however he had pulled back into a dead heat, partly thanks to more disciplined campaigning (more teleprompter, less Twitter), his opponent's errors (including that reference to Trump supporters as a "basket of deplorables") and some pseudo-revelations about the Clinton Foundation. Who's to say the same can't happen again? Trump after all still possesses the election's single strongest card: he's the change candidate at a moment when Americans clamour for change.
The biggest danger however for Clinton are third parties, in a year when the two main candidates are the most unpopular on record. This year there's a pair of them: the Greens, led by Jill Stein, and the Libertarian Party, whose nominee is the former Republican governor of New Mexico, Gary Johnson. Neither Johnson or Stein is very impressive – Stein is certainly not a patch on her predecessor Ralph Nader, whose 2.7 per cent of the vote cost Al Gore victory in 2000. Together, however, they are running at around 10 per cent in the polls.
Stein's support, one presumes, is entirely at the expense of Clinton, younger voters who earlier had flocked to Bernie Sanders. But some of Johnson's surely is as well, given her general lack of appeal to the young: a third of millennials tell pollsters they'll support a non-mainstream candidate.
Take Colorado, a swing state which the Clinton camp a couple of months ago thought was in the bag. Between them, Johnson and Stein are now collecting 13 per cent of the vote, and Clinton narrowly trails Trump in one recent poll. A similar pattern in other swing states, and she could be in big trouble. 2016 is the year of Leicester City and Brexit. In the US too, the unthinkable could yet become reality.
Join our new commenting forum
Join thought-provoking conversations, follow other Independent readers and see their replies