The Independent's journalism is supported by our readers. When you purchase through links on our site, we may earn commission.
Facebook promoting fake news isn't the problem – you are
The truth is that Facebook gets the blame because it's an easy target and nobody understands how its 'secretive' algorithms actually work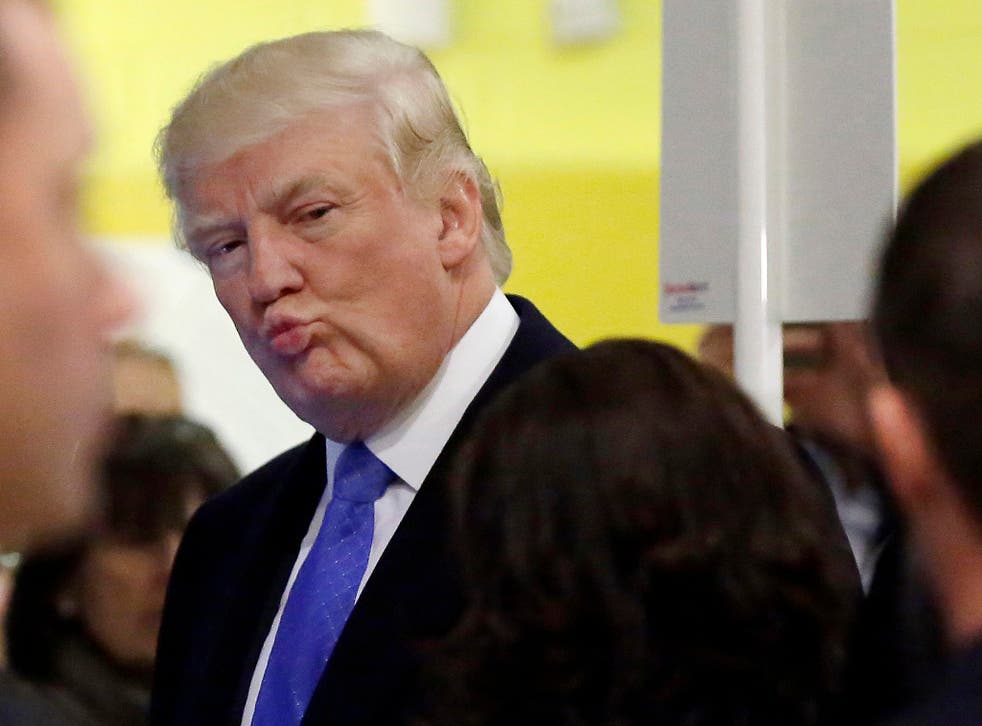 BREAKING: the internet. In the seven days it has taken the world to digest the results of one of the closest – and most controversial – American elections of all time, the blame game has begun. And for many of those seeking to understand, explain or excuse Donald Trump's win, the answer is simple: it was all Facebook's fault.
Let's look at the evidence. Facebook has said in the past that some of the news on it is fake, Trump himself hailed the power of Facebook after his victory, and Clinton's campaign called out the social network after their loss, telling Politico "a publisher with a record of making stuff up is not likely to rank that highly on Google, and the equivalent ought to be the case on Facebook". Never mind that if you Google "final election results", the first result at time of writing is a fake site that claimed Trump won the popular vote – or that a man with 14.7 million Facebook likes might find it a useful tool for talking people.
Then there's the social media bubble, the argument that people only interact on social networks with those who believe the same things as them – and, due to secretive algorithms, are only shown posts from people who think the same things for evermore. This doesn't even come close to explaining why so many voters switched their allegiance from Obama to Trump in 2016 – or why I'd be willing to bet you, and almost everyone you know, has been shocked by the political views of a friend or acquaintance that popped up in your news feed. And if you really want to talk about social bubbles and biased conversation, when was the last time you invited your Ukip-voting uncle to the pub with your left-wing mates? In real life friendship groups rarely spend time arguing about politics. The pub tends to be a case of confirmation bias, and on social networks that's the same.
The truth is that Facebook gets the blame because it is a very easy target. No one quite understands how the algorithm that decides what posts will go in your news feed works (that's why we get to call it "secretive") and the employees who do won't tell you, which means you can write pretty much what you want about it without being publicly and embarrassingly corrected. No one blamed Johannes Gutenberg, the inventor of printing press, for the phone-hacking scandal, but the culture of silence around the Facebook news feed makes calling out Mark Zuckerberg that much easier.
As the largest social network in the world, Facebook is also the largest network for sharing news in the world – something which scares much of the media. Rather than celebrating the tool which allows their journalism to be read more widely than ever before, many in the newspaper industry see Facebook as public enemy number one and are insulted that they have to rely on it to help increase their readership when Mark Zuckerberg has publicly said the social network is a tech, not a media, company. They don't like what they see on Facebook news feeds, and rather than use the power of their organisations to produce new content to change that, they spend time resenting it.
World reaction to President Trump: In pictures

Show all 29
That's not the only force at play: We know readers most probably use Facebook and are thus slightly more likely to click on articles about it, whether the coverage is positive or negative. That brings us to fake news, a problem very few people understand the magnitude of. Facebook first released public stats on the matter in weekend post from Mark Zuckerberg, where he said "more than 99 per cent" of the site's content is accurate – and the one per cent of fake news he has identified isn't only political. Hoaxes are as old as human nature – and ALL social media (I'm looking at you, Tumblr and Weibo) and search engines (that means you, Google) can help spread them. That's a point worth repeating: those who call out Facebook for fake news, for example, tend to be curiously silent on Twitter promoting articles for "natural" cancer cures that are apparently stronger than chemotherapy.
As those of us who have ever watched Question Time in the age of social media will know, we live in the age of hyper-scrutiny. No dodgy stat or untrue fact uttered by a politician can stand a second without being checked and debunked in some corner of the internet. The implicit message from those crowing about the problem of fake news is simple: you think the electorate is so foolish or your preferred candidate so weak that a link from girlsjustwannahaveguns.com has the power to change an election. And that means something other than Facebook is broken.
Register for free to continue reading
Registration is a free and easy way to support our truly independent journalism
By registering, you will also enjoy limited access to Premium articles, exclusive newsletters, commenting, and virtual events with our leading journalists
Already have an account? sign in
Register for free to continue reading
Registration is a free and easy way to support our truly independent journalism
By registering, you will also enjoy limited access to Premium articles, exclusive newsletters, commenting, and virtual events with our leading journalists
Already have an account? sign in
Join our new commenting forum
Join thought-provoking conversations, follow other Independent readers and see their replies