Donald Trump's tweets aren't the ramblings of a narcissist, they are pure politics
Trump was the authentic candidate. What we see of him on Twitter is what we get – and he knows exactly what he's doing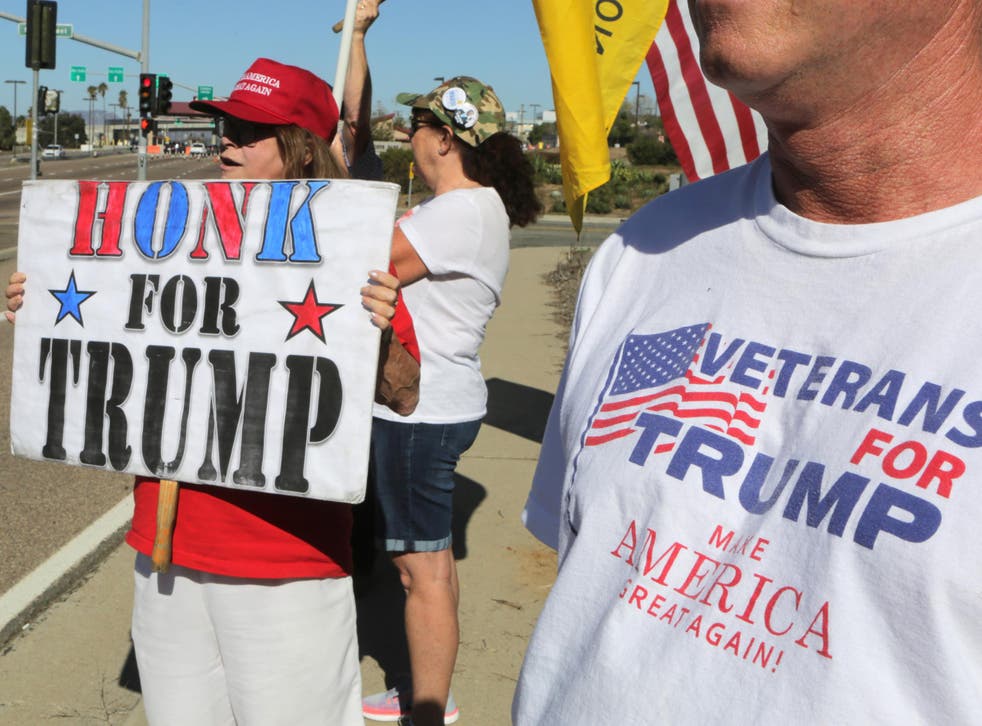 We all know the rules. Political leaders cannot be allowed unsupervised access to social media. David Cameron knew those rules. He refused to use Twitter and made fun of lesser politicians who did, and who often made fools of themselves doing so.
John McTernan, who used to be political secretary to Tony Blair, knows those rules. Indeed, he codified them for political staffers to senior politicians in a recent article: "Rule 1: don't let them tweet. Rule 2: change their passwords – and don't let them know it. Rule 3: if in doubt, refer to Rule 1." Daniel Hodges, another seasoned political operative, thinks he knows the rules. "We have to stop pretending Trump's tweets are part of a grand political strategy," he wrote – on Twitter – this morning. "The man really is a crazed narcissist."
Well, the President-elect may be a narcissist – most politicians are – but I am not so sure about the crazed bit. It is possible that Donald Trump's tweets are, in fact, part of a grand, and successful, political strategy.
After all, whatever happened to David Cameron? Not only did he start using Twitter (or his media people did for him in a controlled and very official way), but he lost the EU referendum to a Leave campaign that used social media more effectively than he did.
Women go on strike against Donald Trump

Show all 7
McTernan, who wrote the rules of Twitter, did so only to explain that they were now out of date, and that Trump had used the immediacy and authenticity of Twitter to his advantage and that he is still going strong.
In some ways, Trump has changed his approach dramatically since he won the election. He had been generous to his opponents, Hillary Clinton and Barack Obama, and he has admitted that the wall he is going to build may well have sections of fence, including many of the hundreds of miles of fence that are already there. It made sense to assume that the President-elect would change in other ways too. He might stop tweeting quite so personally, as he prepared to assume the responsibility of office.
Not a bit of it. In recent weeks, American stock markets have been turned into pinball machines as aerospace and defence stocks have plummeted and recovered after Trump's tweets. Yesterday's missive, which prompted Hodges's exasperated response, was: "The US Consumer Confidence Index for December surged nearly four points to 113.7, THE HIGHEST LEVEL IN MORE THAN 15 YEARS! Thanks Donald!"
'This isn't Woodstock' - Trump adviser on inauguration
Like many of Trump's tweets, it prompted a storm of commentary and analysis. He's not president yet, so he should be praising Obama; he's talking about himself in the third person; he's like a child at school no one will talk to who is reduced to talking to himself. It was yet another flurry of publicity for a made-for-Twitter candidate, providing easy headlines for journalists, reinforcing the partisanship of his supporters and annoying liberals.
In fact, Trump has once again done the opposite of the conventional assumption. The only time he obeyed McTernan's conventional rules about Twitter was in the few days before the election on 8 November. For those few days, someone succeeded in taking his phone from him and prevented him from tweeting at all. For those few days, his staff followed McTernan's advice: "In traditional politics the price for 'misspeaking' is high – gaffes, splits, flip-flops are usually deadly for credibility and thus for poll ratings." For once, for a limited time only, the Trump campaign went into risk-minimisation mode. Since then, however, Trump has gone back to being Trump; it won him the presidency, after all.
The conventional assumption that Trump is a crazed narcissist who doesn't know what he is doing ought to have been overturned by his victory, and yet his opponents cling to it. The one thing in particular that retailers of the conventional wisdom got wrong was that Hillary Clinton had a superior organisation on the ground in the swing states. It turned out that Trump's performance was no better than Mitt Romney's 2012 vote in most of America, but in the 13 swing states that decided the election he did 5.4 percentage points better.
Trump was the authentic candidate. What we see of him on Twitter is what we get. Clinton's supporters may not like what they see, but enough people in the states that matter did like it, and they are going to go on supporting him. He knows what he is doing.
Register for free to continue reading
Registration is a free and easy way to support our truly independent journalism
By registering, you will also enjoy limited access to Premium articles, exclusive newsletters, commenting, and virtual events with our leading journalists
Already have an account? sign in
Join our new commenting forum
Join thought-provoking conversations, follow other Independent readers and see their replies