China worries that Trump is about to escalate tensions with North Korea to disastrous effect. They're right to worry
Rex Tillerson warned last month that the two decades-long US policy of 'strategic patience' towards North Korea is now over and 'all options' are on the table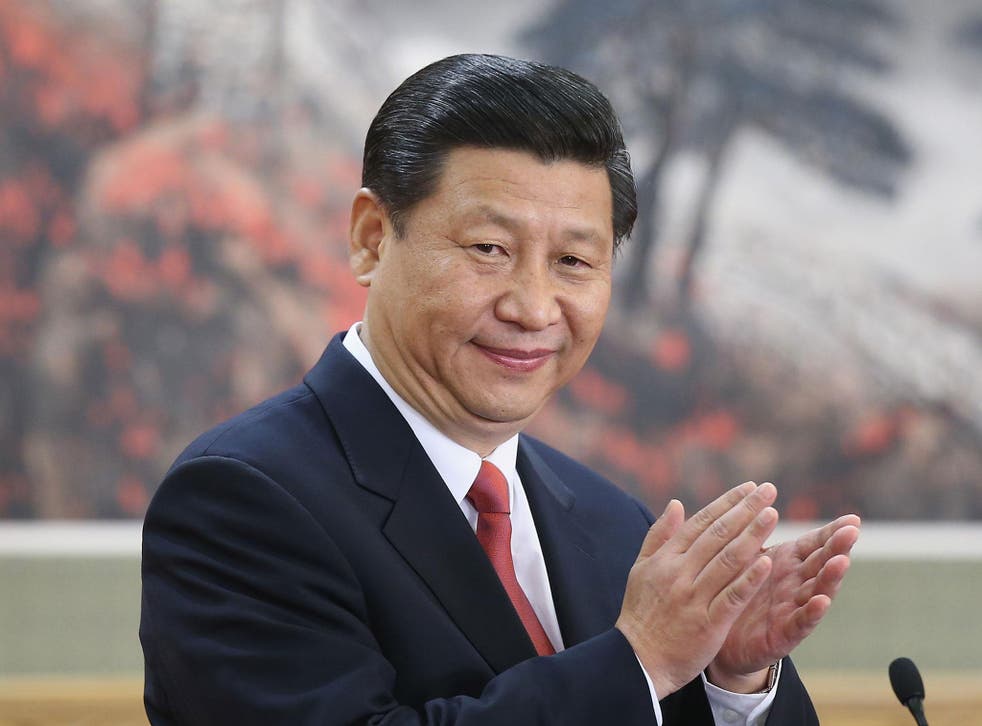 Presidents Donald Trump and Xi Jinping meet on Thursday and Friday for their first face-to-face session. The Florida meeting has potential to be the most important yet for Trump with any foreign leader given the stakes in play in what is, in many respects, the country's most important bilateral relationship.
While economic and security fundamentals will largely determine the course of ties in coming years, personal chemistry between the two leaders – or its absence – could also be key. During the Obama presidency, the fact that relations remained generally cordial reflected, in significant part, the personal commitments of Barack Obama and Xi to bilateral stability. Both recognised the super-priority of the relationship, and Washington pursued a strategy that promoted cooperation on softer issues like climate change, while seeking constructive engagement on vexed, harder issues such as South China Sea tensions.
Meanwhile, Xi outlined his desire to fundamentally redevelop a new type of great power relationship with the United States to avoid the conflict-ridden great power patterns of the past. This is an audacious goal, which still lacks any obvious definition, and it is not certain if the pledge remains in place given the frequent bellicosity of Trump to China.
The fact that the mood music has changed so much means the meeting is particularly important for Trump, who has a weight of expectation to meet after so much anti-Beijing rhetoric. Underlying his often hawkish sentiment appears to be a conviction that China represents the primary threat to US interests globally.
Donald Trump says 'you'll see' when asked about Syria policy
Last week, for instance, the president asserted the Xi meeting will be a "difficult one" because "we can no longer have massive trade deficits and job losses", fuelling concerns about a potential trade war with China. Earlier this year, he called Beijing "grand champions of currency manipulation", asserting the country is keeping its exchange rate artificially low in order to secure export advantage.
Only last Friday, Trump signed executive orders aimed at identifying abuses that are driving the US trade deficit – which was around $500 billion in 2016 – and clamping down on non-payment of anti-dumping and anti-subsidy duties on imports. Separately, the Office of the United States Trade Representative asserted China's industrial policies and financial support for industries such as steel have resulted in global over-production, and an export flood that has distorted markets.
On the face of it, rising tensions between Beijing and Washington appear likely in coming months. Yet it remains genuinely unclear whether Trump will up the ante this week with Xi, or try to put bilateral relations on a more even keel after the early disruptions of his presidency.
One of Trump's first acts after winning November's election was a phone call with Taiwanese President Tsai Ing-wen, believed to be the first direct contact between a sitting US president-elect or president and his Taiwanese counterpart since the 1970s. This was much to Beijing's chagrin, as was his public questioning of the longstanding US "One China Policy". Yet, since then, he seems to have reversed course and accepted much of this decades-long framework of Washington-Beijing relations.
Trump declares an end to 'war on coal'
Whether a diplomatic or bellicose Trump shows up at the meeting, he needs to be seen to secure concessions during his presidency from China. Trump has asserted that "everything is under negotiation", and he may ultimately be looking for a grand bargain with Beijing extending beyond the economics arena – where one of his asks is to see the Chinese currency floated – to security.
A string of security issues are on the agenda, including the South China Sea. This topic came to the fore again when US Secretary of State Rex Tillerson said Beijing should "not be allowed access" to its new, artificial islands there, a sensitive comment given China's animus toward US sea and air manoeuvres near its borders.
However, North Korea is the most pressing security issue. Trump has acknowledged Beijing can play a potentially very constructive role here, but has expressed exasperation that it is not doing more to pressurise the regime in Pyongyang. Reflecting this, Tillerson warned last month that the two decades-long US policy of "strategic patience" towards North Korea is now over and "all options" are on the table.
The differences between China and the United States on this potentially first order crisis stem from the fact that, concerned as Beijing is about Pyongyang's behaviour, it does not want to push the regime so hard that it becomes significantly destabilised. This risks North Korea behaving even more unpredictably, even the outside possibility of the regime's implosion, which Beijing does not believe to be in its interests, not least as it could lead to instability on the border the two countries share and potential emergence of a pro-US successor government.
China is also concerned that the United States might even be thinking seriously about a pre-emptive strike on Pyongyang's nuclear capabilities. This is one reason why Foreign Minister Wang Li asserted last month that "China's priority now is to flash the red light and apply the break to both [the US and North Korean] trains" to avoid a collision.
Xi Jinping has a pint with David Cameron GVs
Beijing's concern here is not just irresponsibility from North Korea, but what it asserts is the United States fanning the flames by beginning last month's deployment of the controversial Terminal High Altitude Area Defence missile system (THAAD) in South Korea. China vehemently opposes THAAD, which it fears could be used for US espionage on its activities as much as for targeting North Korean missiles.
Taken overall, the Trump-Xi meeting is unlikely to see any decisive breakthroughs, but more likely intensify bilateral dialogue in areas such as trade and North Korea. After all of his anti-China rhetoric, Trump will ultimately need to secure concessions from Beijing and appears to be looking for a grand bargain to help underpin a renewed basis for bilateral relations.
Andrew Hammond is an Associate at LSE IDEAS at the London School of Economics
Join our new commenting forum
Join thought-provoking conversations, follow other Independent readers and see their replies