The Government needs an immigration policy based on what's best for the UK, not some arbitrary number
To achieve the 170,000 cut in migration, the bulk of this reduction would have to fall in non-protected sectors, such as energy, manufacturing, information and communication, science, or areas of the public sector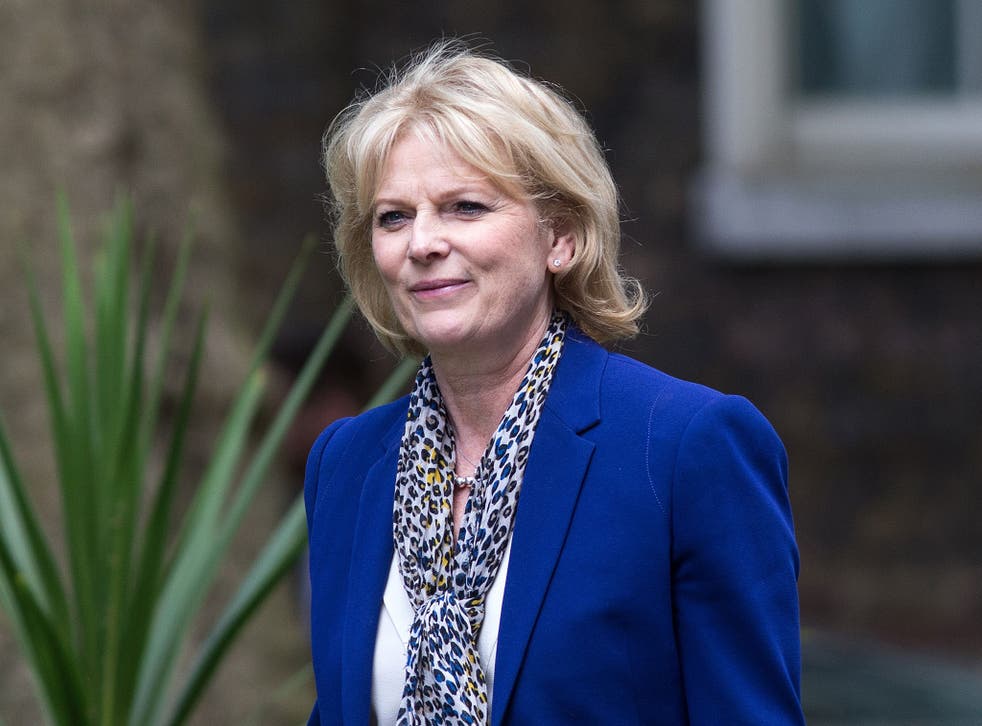 The result of the EU referendum last June has not changed one central fact: that Britain needs and benefits from immigration.
People come from all over the world – from Europe and further afield – to work, study and innovate in our country. More than 50,000 work in our National Health Service, making a vital contribution in caring for our ageing society. Those who come here from abroad also set up businesses, keep our transport and public services moving, and do difficult jobs in sectors such as agriculture and social care. Students from other EU countries are worth billions to our economy, and help drive it through their hard work and innovation.
That is why I am concerned about the Government's continued policy to reduce the amount of net migration to Britain each year to the "tens of thousands". This has been the declared intention of the Government for seven years now, and it has not come close to being achieved. Doing so would involve cutting the annual immigration figure by an enormous 173,000. Such a swingeing cut would damage our public services, our economy, and our universities. It will do nothing to prepare our economy for the difficulties it faces as Britain leaves the European Union. That is why, along with my Labour and Liberal Democrat colleagues Pat McFadden and Norman Lamb, I am calling on the Government to drop the target and adopt an immigration policy based on what is best for our economy, not an arbitrary number.
Amber Rudd launches immigration crackdown
I appreciate the desire of many people, expressed in the referendum vote, to gain greater control over our immigration system. But as Chancellor Philip Hammond has rightly said, nobody voted to become poorer in that referendum. The nature of our immigration system will be up to Parliament and the people to decide in the coming months and years. But adherence to an arbitrary and unachievable target will not allay anyone's concerns about immigration.
For the simple fact is that meeting the target is unachievable. In recent months, government ministers have suggested that there will be no reduction in the number of EU workers in major sectors of the economy, including hospitality, catering, social care, agriculture, financial services, construction, farming and universities. This is welcome, as all these sectors are dependent on workers from other EU countries. But the EU nationals employed in the sectors that ministers have suggested will be protected make up 34 per cent of EU nationals currently working in the UK.
So to achieve the 170,000 cut in annual new migration, the bulk of this reduction would have to fall on non-EU migrants and EU migrants in non-protected sectors, such as energy, manufacturing, information and communication, science or areas of the public sector.
Such a reduction focused on these sectors would be swingeing, would deny businesses of the skills and talent they need, and would ultimately be unachievable. The Government rightly said in its recent White Paper on Brexit that we must be a country "that recognises the valuable contribution migrants make to our society and welcomes those with the skills and expertise to make our nation better still". This ambition is simply incompatible with the tens of thousands target.
How Brexit affected Britain's favourite foods from Weetabix to Marmite

Show all 8
Nick, Pat and I are asking the Government to answer serious questions to justify their continued support for the target. What is the economic rationale? What balance between EU and non-EU migrants should we aim for? How can it be achieved, and what changes to our immigration rules will be required to do so? In what regions and in what sectors of the economy would such a cut in numbers be most felt? What assessments have been made of the impact on the public sector? If this target is to remain Government policy, it must be fully justified.
Despite the vote for Brexit last June, it is crucial that we do not turn our backs on the hugely important role played by immigrants in our country. For our economy, our public services, and our future as a vibrant and innovative country, we will need them just as much as before.
Anna Soubry is Conservative MP for Broxtowe
Click here to sign the petition to drop the migration cap.
Join our new commenting forum
Join thought-provoking conversations, follow other Independent readers and see their replies