An open invitation to EastEnders: it's time disabled fans helped you to understand our concerns
The way in which the storyline about Ben Mitchell's hearing loss was abruptly brought to an end shows, once again, that EastEnders does not understand the concerns of disabled people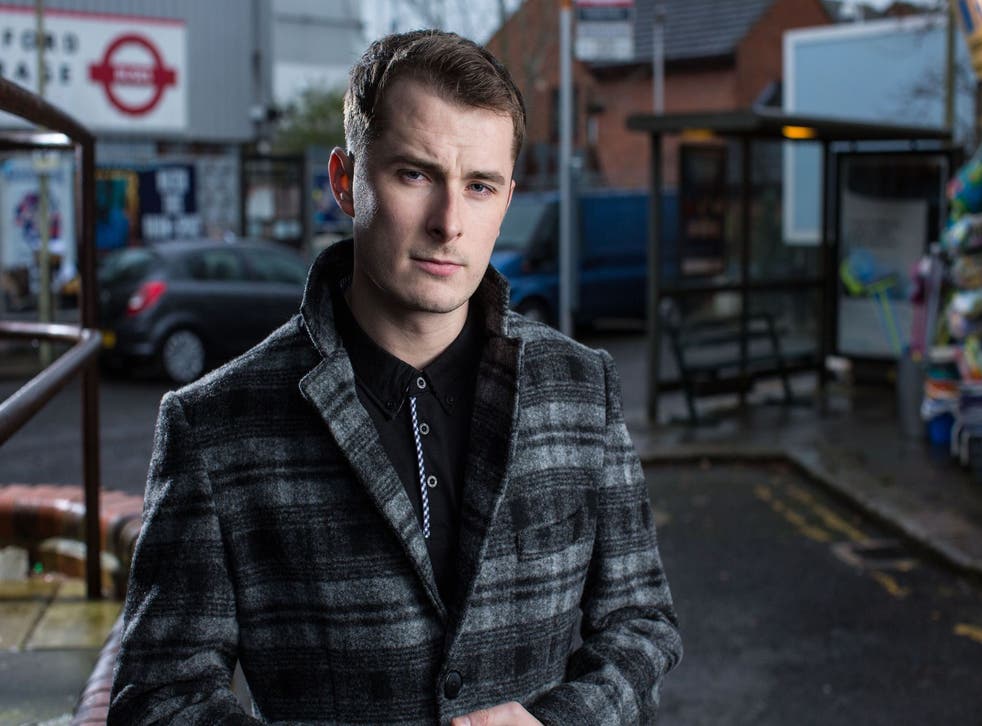 When EastEnders returned from its three month, Covid-imposed break, the storyline about Ben Mitchell's hearing loss was abruptly brought to an end. He simply switched on a cochlear implant.  
In the real world, though, months of tuning sessions and speech/hearing lessons are needed to help people get used to a cochlear implant. Even then, people with implants are still D/deaf (a term used to cover all forms of deafness) and often use lip reading and sign language as part of their everyday lives.  
Yet from the moment Ben's implant was switched on, his hearing appeared to be "fixed". He directly described his hearing as "back" in at least two episodes. We saw Ben easily hear people who were facing away from him, including in a busy street and in a café with music playing, and speaking with a phone pressed to his deaf ear. The integration of sign language alongside spoken language in his scenes with other characters disappeared.
Not only is this medically inaccurate. Framing cochlear implants as a "cure" for deafness is a dangerous myth that causes real harm. The D/deaf community has been pushing back against it for years. Morgan Leahy, a deaf writer and cochlear implant user, writes: "Romanticising cochlear implant technology puts further pressure onto deaf people to conform." The myth of a "cure" can also lead to D/deaf children being denied access to sign language.
Jumping from despair, where we left Ben pre-pandemic, directly to cure also fuels a dangerous narrative that people who acquire disabilities cannot develop their disabled identity and live happily with that disability. "The end of the story just devastated me," says Evie, a deaf EastEnders fan. "Hearing people started asking me when I was getting surgery to get my hearing back. The notion that without my hearing 'back', I was less of a person, that I needed to be fixed, undid years of developing my deaf identity."
This is not the first time that EastEnders has failed the D/deaf and disabled community. They have traditionally either ignored disability, failed to give the few disabled actors proper storylines, or depicted disability as a tragedy to be neatly packed away once the storyline moves on.
As an autistic person, I had to suffer through this last year when Ollie Carter's autism diagnosis was used as a catalyst for his mother's alcoholism. Seeing myself depicted as a tragic burden forced me to wrestle with feelings and perceptions that have helped create a mental health crisis in the autistic community.
Autistic people are nine times more likely to die by suicide, and autistic children are 28 times more likely to think about or attempt suicide. If autistic people had been at the writers' table, the dangerous ripples of this story would have been highlighted. But instead the "tragic burden" narrative was reinforced. This is why it's crucial to include disabled people at every step of the creative process.
A consultation with D/deaf and disabled people would have allowed the writers to come up with realistic ways to include Ben's deafness (with or without his implant) accurately, without interrupting new stories: whether making it clear that he is lip-reading, continuing to integrate sign language, or using Ben's recent police questioning as an opportunity to address his need for adjustments.
Disability isn't something that goes away when it's no longer the main story. And no one knows this better than us – the disabled people who live those stories.
So I would like to extend an invitation to EastEnders: disabled fans are here, ready to help you understand our concerns. EastEnders has the power to make a real difference. That's why we love it. It can do better. But it needs to have disabled people at the table.
Erin Ekins is a queer autistic activist and author of Queerly Autistic: The Ultimate Guide for LGBTQIA+ Teens on the Spectrum
Register for free to continue reading
Registration is a free and easy way to support our truly independent journalism
By registering, you will also enjoy limited access to Premium articles, exclusive newsletters, commenting, and virtual events with our leading journalists
Already have an account? sign in
Register for free to continue reading
Registration is a free and easy way to support our truly independent journalism
By registering, you will also enjoy limited access to Premium articles, exclusive newsletters, commenting, and virtual events with our leading journalists
Already have an account? sign in
Join our new commenting forum
Join thought-provoking conversations, follow other Independent readers and see their replies