Alex Salmond is looking increasingly vengeful and obsessive
Editorial: The former leader of the SNP wants to show the allegations against him were part of a bigger plan to end his career in public life, but it could cost him
Thursday 25 February 2021 11:17
comments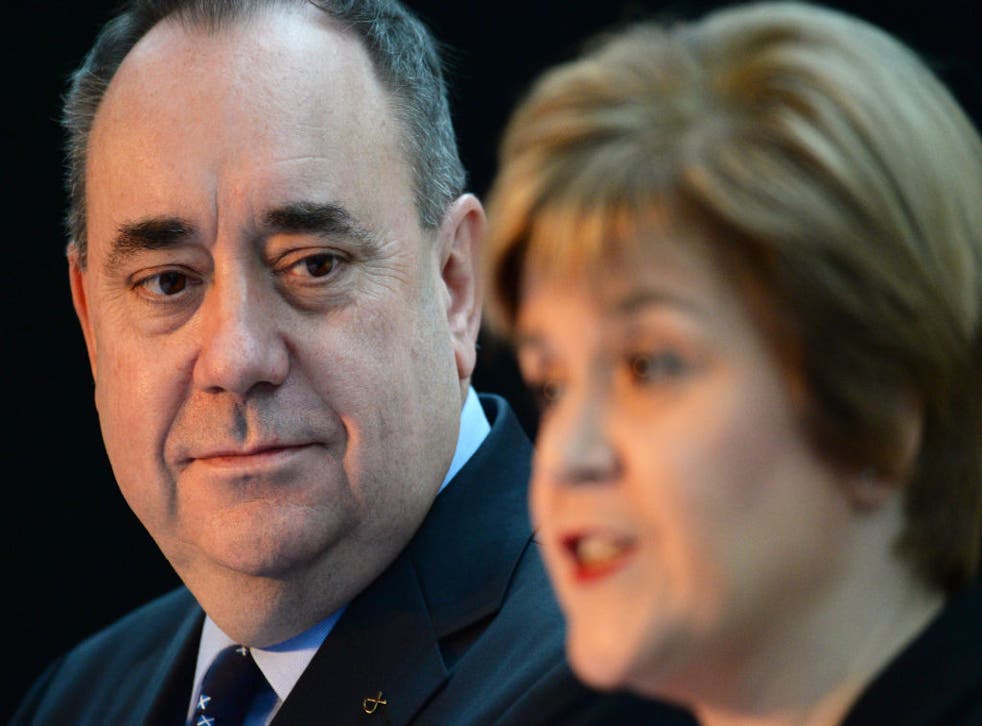 T
he opposition parties in Scotland are hyperventilating at the prospect of Alex Salmond and Nicola Sturgeon giving public evidence about the Salmond saga. Such is the febrile atmosphere at Holyrood that there is speculation the allegations and (purported) evidence about lying and conspiracy, levelled by Salmond against his successor as first minister, will be so devastating that Sturgeon will have to quit.
Labour and the Conservatives, vying for a poor second place in the polls against the SNP, say that Holyrood faces a "crisis of credibility". It is certainly dramatic stuff, this struggle for supremacy (not so much justice) between two figures who were once such close allies and fast friends on the noble national struggle to liberate their homeland. It is a political thriller. Yet even as it has dragged on for the past three years it has had zero impact on the SNP's popularity, or Ms Sturgeon's approval ratings, which climb ever higher.
Sturgeon remains the most popular politician in Scotland and indeed the UK, and her party is set to claim a mandate for a second referendum on independence when the parliamentary elections are held in May. Salmond, though commanding a loyal faction within the SNP, risks losing whatever affection the Scottish people still hold for him.
Join our new commenting forum
Join thought-provoking conversations, follow other Independent readers and see their replies