The people of Greater Manchester are being penalised in a game of political chicken
Editorial: The question now is one of compliance. Because the PM refused to budge, he will very possibly be confronted with civil disobedience and millions of people disinclined to follow the new rules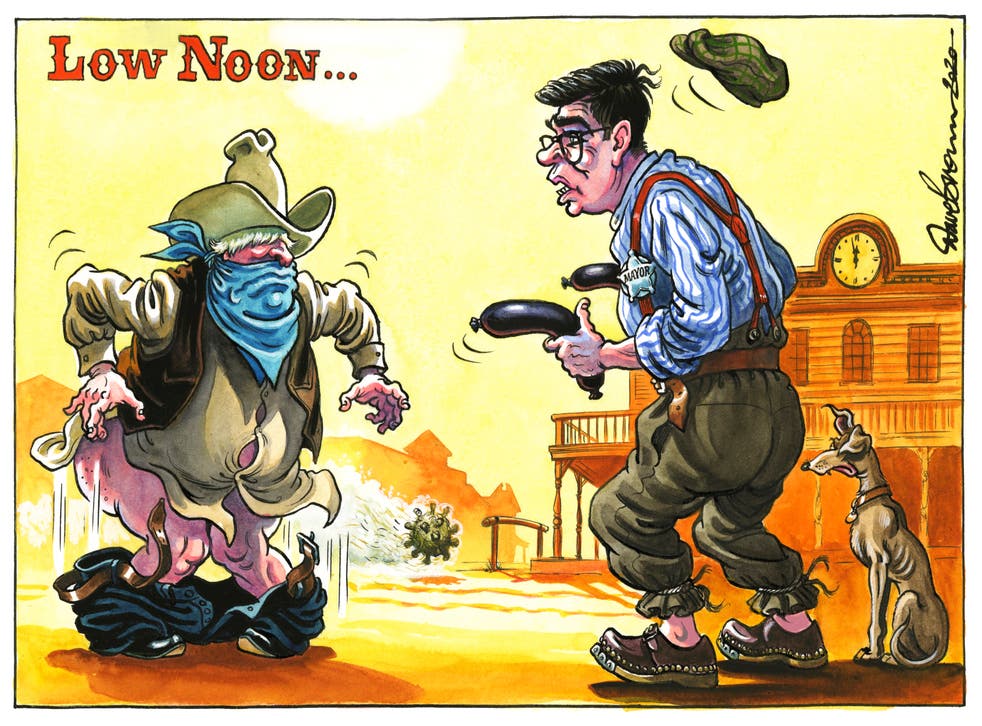 In the great Greater Manchester stand-off, it was the mayor, Andy Burnham, and the people he represents, who won a moral and political victory,  if not an economic or financial one.
In the end, some £60m for the city region was not sufficient to win Mr Burnham's backing for the tier 3 lockdown. The briefing is that Mr Burnham was holding out for another £5m, but Boris Johnson and the Treasury could not quite bridge the gap.
Instead, with some degree of spite, Mr Johnson has offered only £22m to Greater Manchester for measures to enhance track and trace; there is however no clarity about how much will be directed to the region for additional business support. The indications are that Mr Johnson will bypass Mr Burnham, and his ministers will negotiate directly with the 10 borough councils within Greater Manchester, such as Stockport, Wigan, Salford, Bolton and Manchester itself.
Join our new commenting forum
Join thought-provoking conversations, follow other Independent readers and see their replies