On Europe, Corbyn must get off the fence before it is too late
The youth vote will be critical - and the Labour leader is the politician most able to mobilise it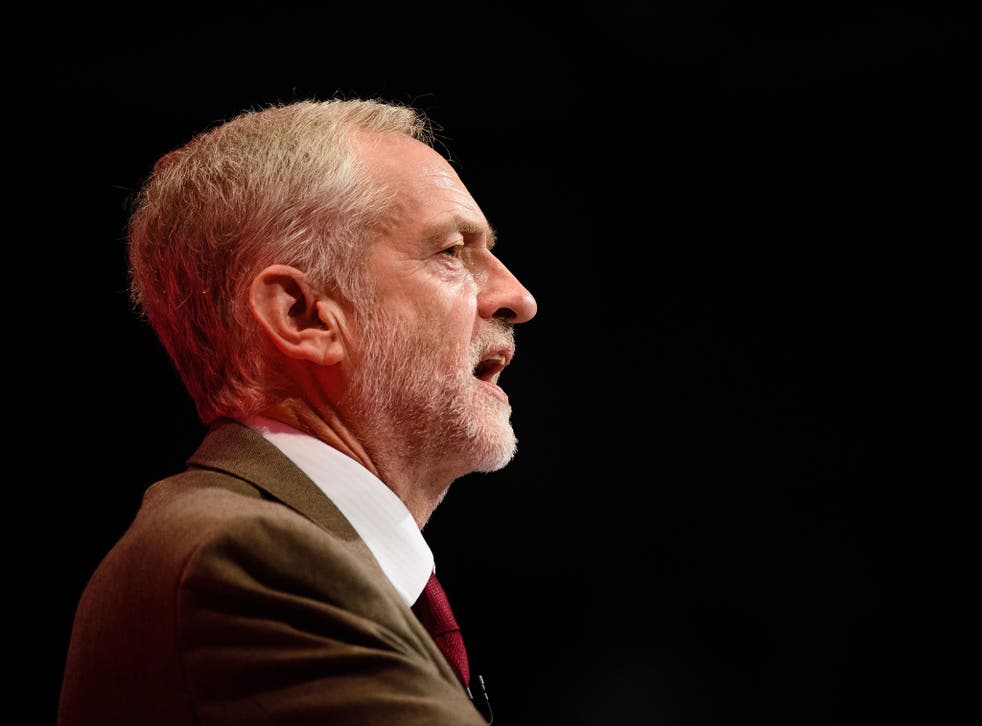 In a revealing moment during Labour's leadership election last year, Jeremy Corbyn said it was possible that under him, the party might campaign for Britain to leave the European Union in the referendum promised by David Cameron.
After winning the contest, Mr Corbyn came under pressure from senior colleagues including Hilary Benn, his shadow Foreign Secretary, to confirm that Labour's official policy was to support EU membership. Mr Corbyn did so. But his actions since have reinforced fears among the party's pro-Europeans that his earlier remarks revealed his true instincts: that the EU is an undemocratic capitalist club.
A big speech on Europe by the Labour leader has been promised "soon" - for weeks. We are still waiting. We have heard little from Mr Benn or John McDonnell, the highly influential shadow Chancellor. Alan Johnson, the former Home Secretary who leads the Labour In For Britain group, is an effective communicator but needs some heavyweight back-up from his party's leadership.
With opinion polls showing the result on a knife edge, Mr Cameron is in the uncomfortable position of needing the Opposition party to rally its supporters behind his cause if he is to avoid a referendum defeat that would probably cost him his job. Indeed, the dire consequences for the Prime Minister might be one reason for the Labour leadership's lukewarm support.
Mr Corbyn should put the national interest before any narrow party advantage and get off the fence before it is too late. As we reported yesterday, the Labour-affiliated Fabian Society is appealing to him to give his "full-throated support" to the cause of staying in. Its research found that while almost two-thirds of Labour voters are likely to vote to Remain, only just over a half are likely to turn out.
An Opinium survey for The Observer found that only 47 per cent of people knew that Mr Corbyn favours Remain (compared to 78 per cent for Mr Cameron), while 40 per cent did not know the Labour leader's view (no wonder) and 12 per cent believed he backed the Leave campaign.
The poll highlighted another critical factor in the referendum – the generation gap. Although 53 per cent of 18-24 year-olds support Remain, with 29 per cent backing Leave, only half of this age group are certain to vote. The level of support for EU membership is reversed among people aged 55 and over but, crucially, 81 per cent of this group is certain to vote.
The Remain camp is right to be worried, and to be seeking new ways to mobilise young voters. One good thing would be more young people registering to vote; an estimated 800,000 voters, many of them young, have vanished from the electoral roll following the switch from household to individual registration. It is very easy to sign up (www.gov.uk/register-to-vote).
A much higher turnout among older people, who were more likely to vote Conservative than younger ones, delivered Mr Cameron an unexpected majority in last May's general election. Of course, it is the right of everyone, young and old, to decide not to vote. But the referendum is arguably more important than last year's election. If voters regret their vote or decision to abstain last May, they can vote differently at the 2020 election. But on Europe, they may only have one shot.
Young people should at least take part in what could be the most important vote of their lifetime, rather than leave it to the oldies to determine what kind of country their children and grandchildren will live in. Whichever way they vote, they should be the ones to decide their own future,
Join our new commenting forum
Join thought-provoking conversations, follow other Independent readers and see their replies