Grammar schools are an ideological sham, despite efforts to reform selection policies
The uncomfortable truth about grammar schools is that they have become in many cases little more than a racket, allowing the middle classes to secure a private school-style education for their children at no cost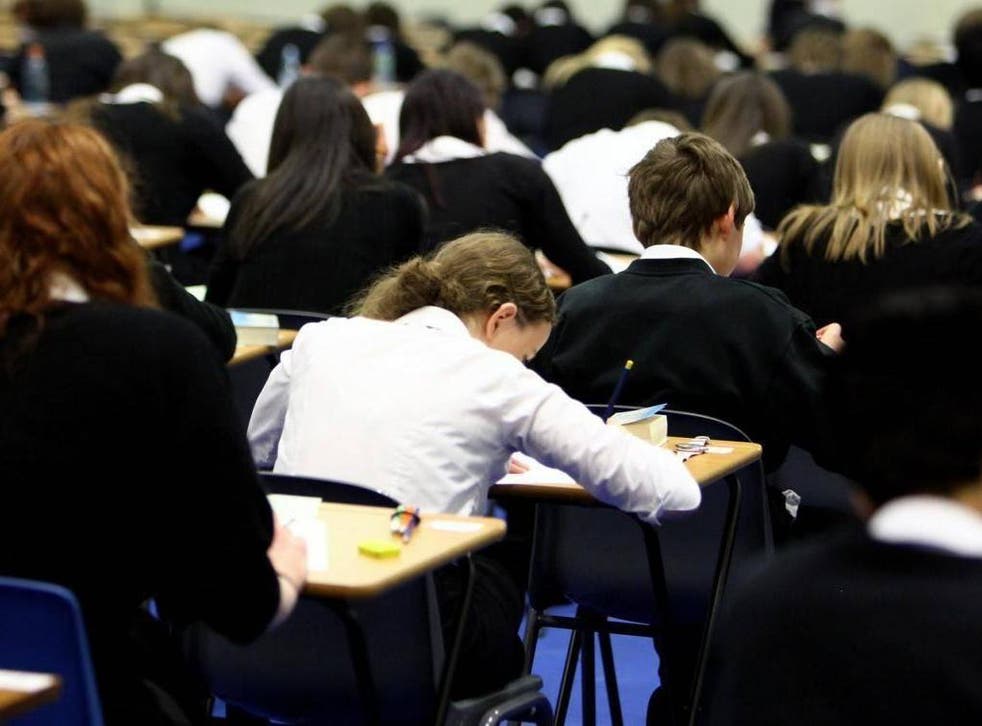 Under the present government, which famously has as its leader a former grammar school girl, the question of academic selectivity has reared its controversial head once again.
It was once said by Labour's Angela Rayner that the prime minister has an obsession with grammar schools, perhaps a consequence – so mischief-makers suggest – of her own school having been turned into a mere comprehensive under an education secretary named Margaret Thatcher.
When Ms May came into office she removed from the Department of Education the incumbent secretary of state, Nicky Morgan, whose views on the grammar question were less than positive. Morgan's successor, Justine Greening, was more supportive of her boss's plans in public but was well-known to be less enthusiastic in private.
Greening herself got the boot in Theresa May's botched reshuffle in January 2018. Damian Hinds, the man who took over, is much more committed to the prime minister's desire to see the number of grammar school places expanded, although Brexit has become so dominant that education policy has largely been shunted to the sidelines.
A row over proposals by the King Edward VI Academy Trust to change the selection policy of its schools has refocussed attention on the grammar debate, just weeks after campaigners warned of efforts to open new grammars by the back door.
The front pages on what would have been Brexit Day

Show all 12
The trust, which runs six selective state schools in Birmingham, says it will give priority to disadvantaged children, even if they score less highly in entry exams. The aim is to increase the proportion of entrants who have received free school meals to 25 per cent by September 2020.
Many of those who opposed the plan were anxious that the consequence of more poor pupils at the schools would be to relegate the institutions' status. One parent strikingly complained that her son would be "devastated" to see his school's position downgraded.
No doubt there are plenty of parents who would be rather less outraged. Nevertheless, this attitude underscores the uncomfortable truth about grammar schools which is that they have become in many cases little more than a racket which allows the middle classes to secure a private school-style education for their children at no cost.
A reliance on the results of the 11-plus exam have long favoured those who can afford to buy private tutoring. Indeed, it has become almost de rigueur in some areas where competition for places is particularly high.
Likewise, the lure of a good, free school very obviously has an impact on house prices, which can further disadvantage children from less well-off families. Indeed, one of the objections to the King Edward VI Academy plans is that changes to school catchment areas might over time lead to nearby housing becoming unaffordable to those on lower incomes. That is indeed a dilemma.
The trust rightly says that the changes are necessary in a city where more than 40 per cent of children are disadvantaged. Whether the new selection policy survives a nascent attempt by opponents to challenge it in the courts remains to be seen.
Support free-thinking journalism and attend Independent events
Ultimately though, the row is a reminder that educational selection – the aim of which is to offer opportunity to all, irrespective of background – all too often benefits those who already enjoy many advantages, and who are in a position to buy more (directly or indirectly).
It has been one of the very few benefits of the Brexit chaos that the prime minister has not been able to turn her ideological views on grammar schools into significant concrete action. Perhaps there is a lesson in there somewhere.
Join our new commenting forum
Join thought-provoking conversations, follow other Independent readers and see their replies