The events at Napier Barracks are a disgrace – the government has to do much better
Editorial: The NHS warned that housing asylum seekers in dormitories was inappropriate and a Covid-19 outbreak was always a risk, whatever the Home Office says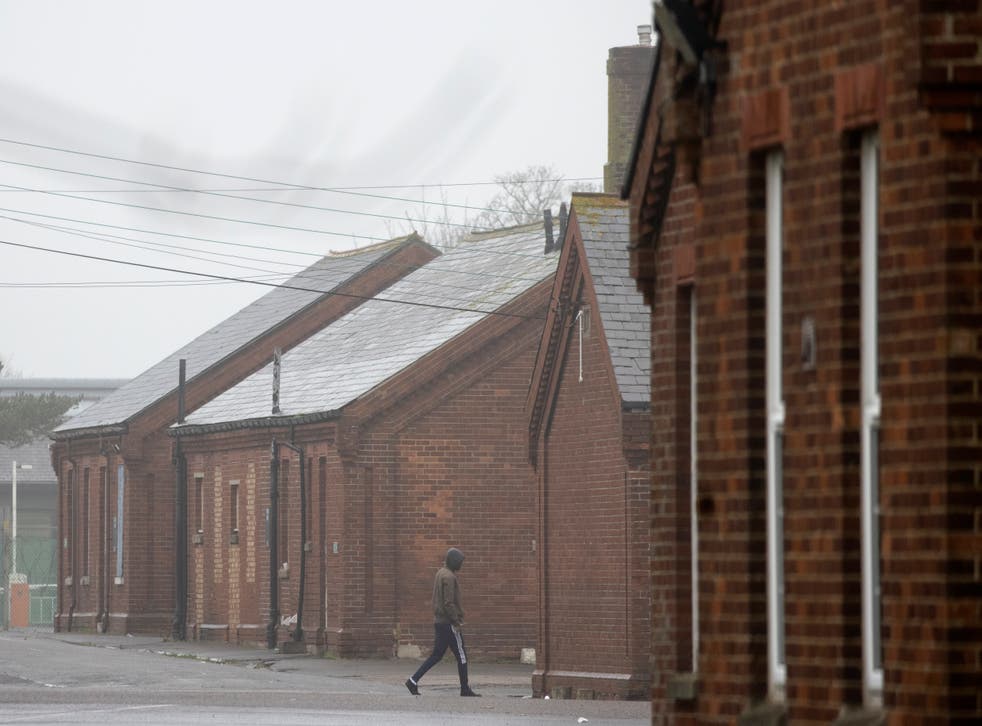 A
s is often observed, Covid-19 does not discriminate between human beings, and the blameless refugees marooned in Britain's shameful migrant camps are certainly no exception to that rule.
The NHS warned about the lack of ability to social distance at one camp in particular – Napier Barracks near Folkestone – which faced a Covid outbreak of close to 200 infections earlier this year. Kent and Medway Clinical Commissioning Group (CCG) told the Home Office that there were "too many people housed in each block to allow adequate social distancing and to prevent the risk of spread of infection".
This sober clinical assessment stands in stark contrast to the account given by Priti Patel about the outbreak in the former military site. Ms Patel blamed the migrants for "mingling", as if they were so careless about their lives and those around them that they ignore the basic advice.
Join our new commenting forum
Join thought-provoking conversations, follow other Independent readers and see their replies