the independent view
Rishi Sunak has succumbed to the pressures of the election cycle – and embraced 'anti-science'
Editorial: Most of the PM's announcements were concerned with reversing policies that either didn't exist – like the phantasmagoric seven recycling bins. But the most egregious out of these green myths is that there will be a 'ban' on petrol and diesel cars imposed in 2030. That is a lie. There will be no such ban
Thursday 21 September 2023 21:01 BST
Comments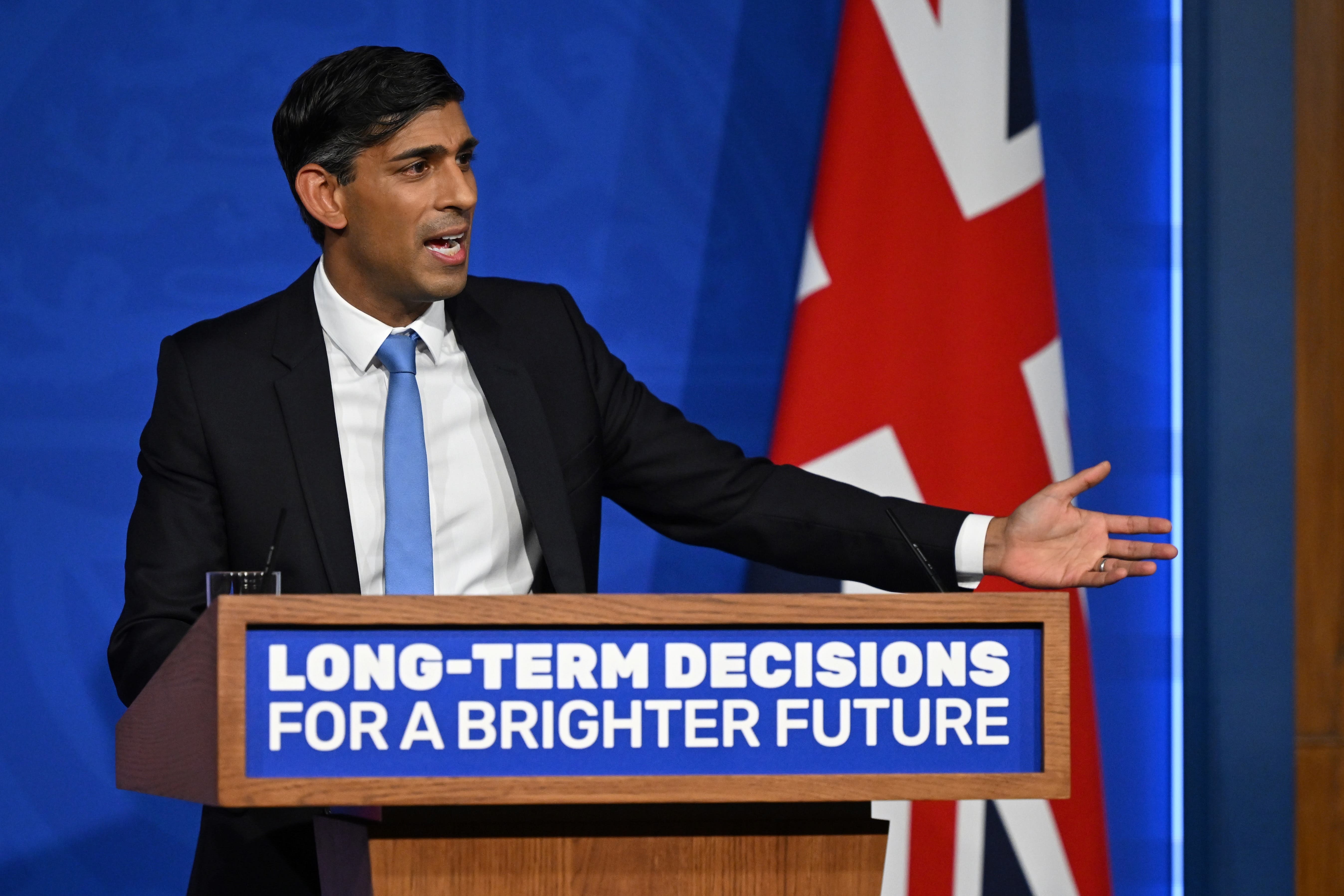 One of the most depressing aspects of the prime minister's volte-face on net zero is the way it has also trashed what once seemed to be his most politically appealing features.
Rishi Sunak, and it is meant kindly, came to power after the ever-increasing chaos of the Johnson-Truss era as what might be described as the "Honest Nerd". It's hardly what he might choose for his election poster, but he did give off an aura of being rational, conscientious, evidence-driven and generally moderate in his approach.
Obviously, anyone was going to look good when set against his immediate predecessors, but still Mr Sunak seemed to have something to be said for him. With Jeremy Hunt as chancellor, he stabilised the public finances and the wider economy. He maintained the policy of aiding Ukraine and offering solid defiance to Vladimir Putin. In the year or so since he became prime minister, he first stopped insulting our nearest neighbours in the European Union and went on to achieve new agreements on cross-channel migration, on Northern Ireland and the Horizon research programme.
Join our commenting forum
Join thought-provoking conversations, follow other Independent readers and see their replies