The safety of the Russian people depends upon Putin's response to the St Petersburg attack
If the President rounds up more Chechen activists or pounds what's left of Syria's cities then he will only provoke another murderous attack on a train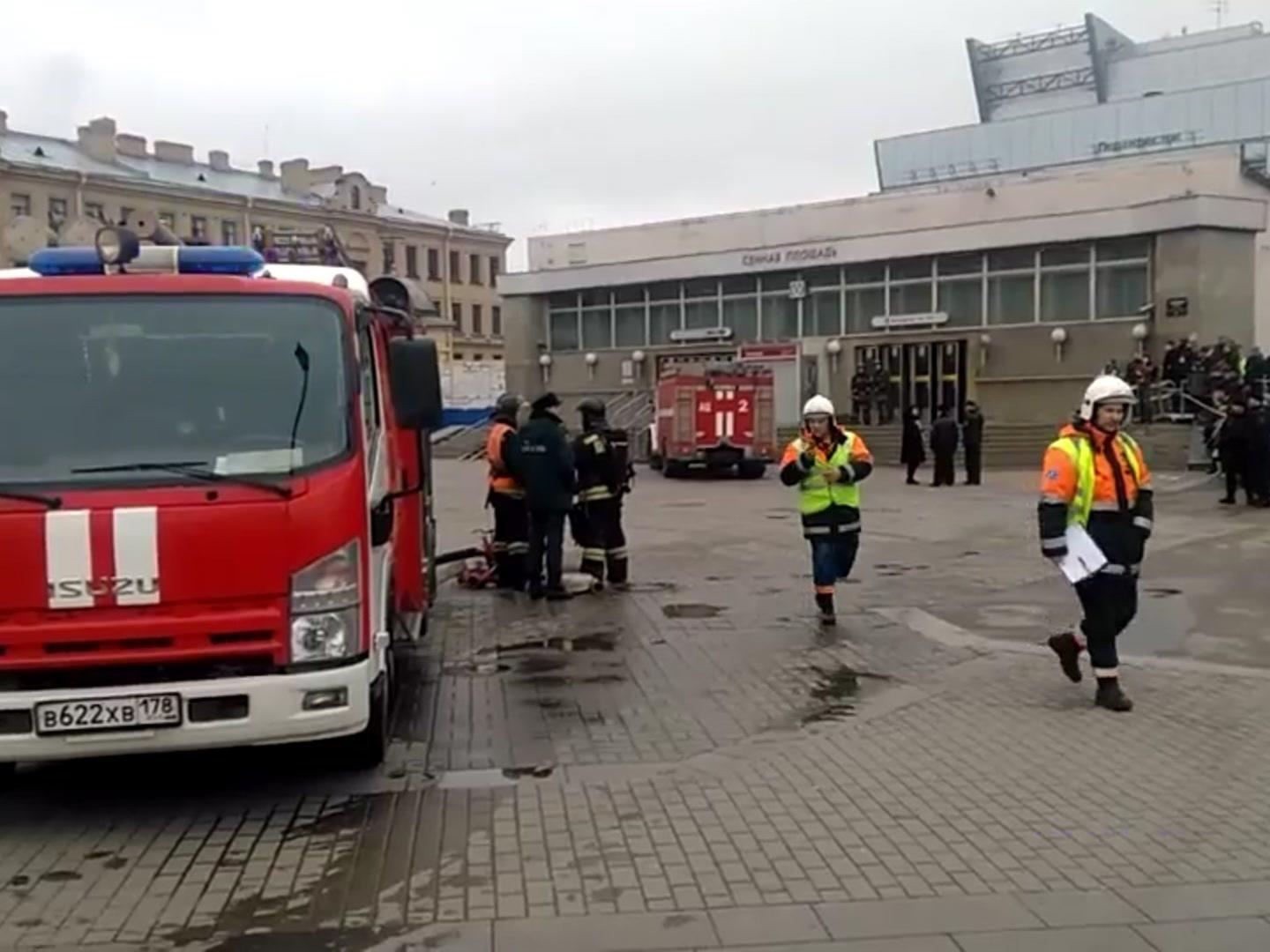 There seems no doubt that the attack on the St Petersburg metro was caused by a bomb packed with shrapnel, and that it was an act of terror. That much is plain and, in its way, unsurprising given the frequency of lethal bomb attacks on public transport systems in Russia's major cities in recent years. Russia's enthusiastic involvement in the war in Syria is one obvious possible motive; the long-running conflict in Chechnya another. The likely aim? To spread fear and hatred, damage the economy and tourism, and provoke a vengeful response from President Vladimir Putin and, thus, another twist in the cycle of violence.
Whichever group may have been responsible – or whichever terror organisation may have inspired some lone individual, as in the Westminster attack – the response of the Russian government seems likely to be one of further repression and an appeal to nationalist sentiment. As with President Erdogan in Turkey – the two men have more in common than they might care to admit – this has been the Putin way for as long as he has exercised power in his land.
So much of a routine is it that conspiracy theorists sometimes surmise that some of these attacks aren't by terrorists at all but in fact orchestrated by cynical secret services seeking an excuse to take draconian and arbitrary action against perceived enemies of the Russian state. The suggestion of such "black operations", justified or not, points to the paranoid state of Russian politics. This, after all, is a nation where the leader of the opposition can be jailed for a fortnight simply for holding a peaceful protest meeting.
What is different now is that it will also give President Putin further cause to court Donald Trump. As with Mr Trump's predecessors, the Russian President is keen to stress how exposed his own land is to Islamist terrorism and how Russia could and should be a powerful ally in the war on terror. Russia's ruthless policy in Syria is proof of that intent, and in President Trump the Kremlin has found a sympathetic ally. It would be surprising if such policy considerations had not been the subject of conversations between the Trump team and the Russians during last year's US presidential election, though the full facts about that are yet to merge.
The other central fact in this cycle of terror in Russia echoes that of many other conflicts: that abolishing civil liberties of the bulk of a peace-loving and democratically minded population does little or nothing to suppress terror. Or at least does not do so until a government engineers a full-on totalitarian police state, which represents a reign of terror against an entire population in itself – an adequate working definition of the Soviet Union. Nostalgic Russians of a certain age may well look back to the Soviet era as a time when domestic terrorism was unknown and no one need worry about taking a trip on public transport in St Petersburg, Volgograd or Moscow.
The concern now is that Vladimir Putin is self-consciously exploiting that sentiment, and the more basic fears of a population subjected to periodic massacre. If he merely reacts by, say, rounding up more Chechen activists or pounding still harder what's left of Syria's cities, then he will do nothing to protect the safety or Russians, and everything to provoke another murderous attack on a train.
Join our commenting forum
Join thought-provoking conversations, follow other Independent readers and see their replies