Whether or not nationalisation is the answer, there are serious questions about the health of Britain's railways
With passengers facing average fare rises of 3.4 per cent from today, it is no wonder that frustration is growing with a network that rarely feels fit for purpose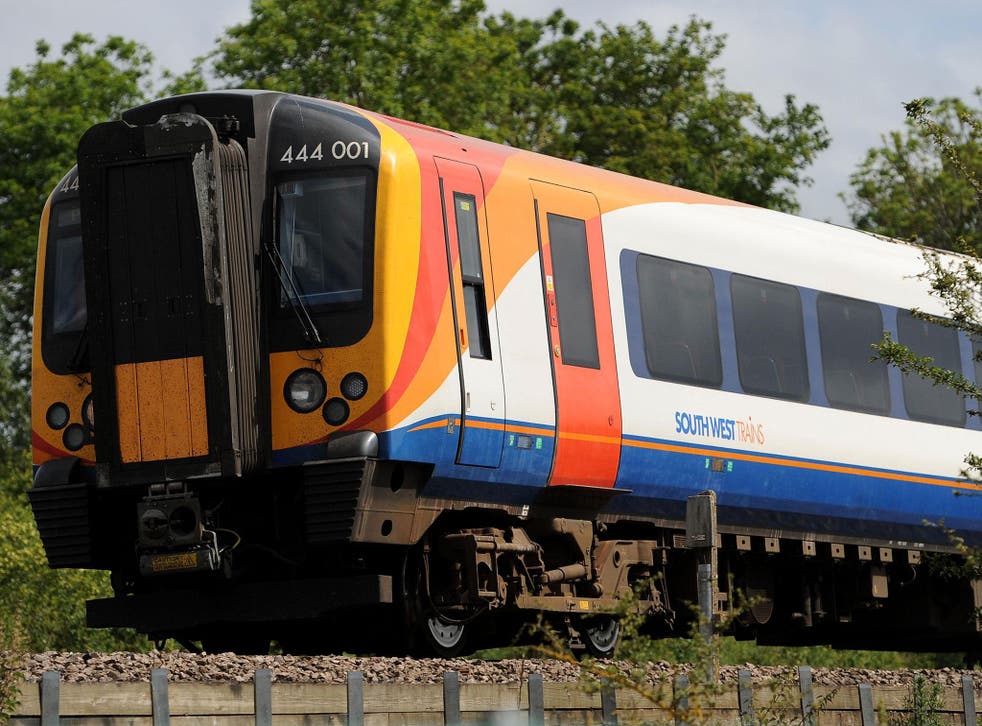 After the New Year's Eve party comes the hangover, which for many commuters in England will be accompanied by an equally nausea-inducing 3.4 per cent rise in the cost of getting to work.
In practice, this means for example that a weekly season ticket from Brighton to London will cost nearly four pounds more than it did last week, rising to £108.30. Over a year of commuting, such an increase will make a noticeable difference to travellers who are simultaneously facing up to stagnating wages.
The annual rise in "regulated" fares is tied to the Retail Price Index as it stood in the previous July, which sometimes works in passengers' favour. However, RPI last summer was high thanks to the weakness of the pound and the consequences are being felt now. Scots will be grateful for a slightly preferential calculation north of the border.
Network Rail and the train operating companies (TOCs) – backed by ministers – perennially reassure us that vast sums are being spent on improvements to rail infrastructure across the UK. And of course that is broadly true. Quite aside from HS2, Crossrail and other significant developments, passengers are witnessing the arrival of new rolling stock, improved station facilities and other advances.
Nevertheless, it is also the case that users of Britain's railways are travelling in trains that are, on average, older than at any time since available records began. What's more, Britain uniquely among major European countries simply shuts its railway for two days at Christmas. And, for all the supposed improvements, delays, cancellations and disruption are the lot of many a regular passenger.
Ultimately too, while vast sums are indeed being spent on bringing Britain's railways up to scratch, similarly colossal amounts of money are being raked in by the TOCs by way of profit. Between them, they make hundreds of millions of pounds every year. Is it any wonder that rail users find it hard to understand why it is they – not the companies which run their patchy services – who are left to pick up the tab for necessary enhancements?
The Labour Party has understandably attacked the latest fares rise, concluding that average ticket prices have risen three times faster than wages. It has also used the opportunity to call on the Government to match its policy commitment to return Britain's railways to public ownership, rather than "persist with a failed model of privatisation that is punishing passengers".
In the debate over how our railways can be made fit for purpose, the notion that privatisation is to blame for every extant ill is patently wrong. After all, it is the chronic underinvestment in the later years of the last period of nationalisation which arguably underpins the present need to play catch-up.
Equally, that failure to invest was not itself tied to the fact that the railways were in public ownership but was a consequence of what turned out to be an erroneous belief that railway use was in terminal decline.
By the same token then, the mere fact of privatisation cannot be said by supporters to explain why there has been greater investment since the state stopped running trains. And it is beyond question that several franchise operations have been a disaster. Passengers on Southern services would count that network, run by Govia Thameslink, among the worst offenders.
Moreover, the kind of institutional memory which developed in the days of British Rail, when lifers worked their way up to the top over decades of service, does not seem to exist within the fragmented system which we enjoy at present. Whether that would, in the long run, return if Labour's plan for the railways came to fruition remains a matter of debate.
One thing is clear though. Frustration among rail passengers is growing. Many have no option but to use trains on a daily basis and will have to do the best they can to soak up the latest fares rise – just as they do their best to overcome the delays, the overcrowded carriages and the other frequent irritants that are part and parcel of travelling on trains in modern Britain.
Join our new commenting forum
Join thought-provoking conversations, follow other Independent readers and see their replies