The Independent's journalism is supported by our readers. When you purchase through links on our site, we may earn commission.
Facebook 'dark ads' will win this election for the Tories – unless you do something about it
If the main parties are focusing their energy on Facebook advertising, then that's what anti-Conservative campaigners like me and you should do too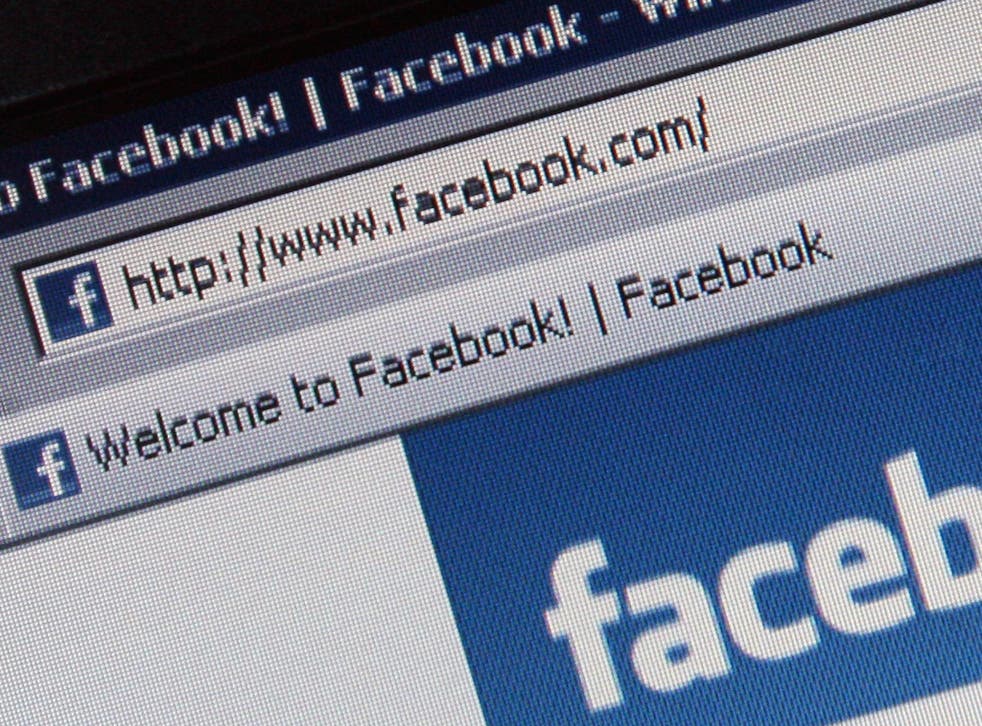 On the surface British general elections are quaint affairs: from opening your front door to a group of people wanting to speak to you about politics while your dinner burns in the oven, to leaflets through your letterbox that go straight into the recycling bin, not much seems to have changed since the 1860s.
That appearance, however, could not be further from the truth. Political campaigning has undergone a sea change – a change that most of us haven't noticed. That's not because we're oblivious or ignorant, but rather because these new forms of electioneering are invisible to all but the very specific people they are designed to reach. Social media, in particular Facebook, has become the battleground upon which elections are won and lost, and social media knows how to target you – only you.
Personal information – from your age, location to whether you own a home and what music you like – held by Facebook allows political parties to target specific voters with tailored messages when they purchase advertising space from the social media platform.
Labour's general election manifesto launch in 90 seconds
During the EU referendum, Vote Leave spent a whopping 98 per cent of its £6.8m budget on digital advertising, mostly via Facebook. In the 2015 election, the Conservatives spent £1.2m on digital campaigning, compared with Labour's £160,000. This meant that the Conservatives reached 17 million people per week, while Labour reached only 16 million in their best month. Facebook claimed that the Conservatives had been able to serve ads to 80 per of the site's users in key marginals. It also boasted that the company "played a part on a highly targeted campaign, helping the Conservatives to speak to the right people over and over again."
This time round, more attention is focused on the shady nature of these "dark ads". The key issue is that, unlike posters or TV adverts which everyone sees, they are invisible to all but their intended audience. Controversial ads can be tested and pulled; misinformation can be spread without any oversight. There is also concern about central campaign money being spent on localised messages. It is conceivable that a party could run in more constituencies that they know they will never win, just so that they have extra funding at the national level for Facebook targeted advertising for individuals located in key marginals.
The real problem, however, is money. There are no spending limits on digital advertising and, put simply, the more you spend the more people you reach. Until now, that means it is primarily the wealthier, right-wing campaigns that have benefited.
UK General Election 2017

Show all 47
But that's about to change. During this election campaign, Labour is using a new system called Promote to identify specific individuals within any constituency at whom candidates would be able to directly target a message. It also allows them to buy advertising at a national level.
So how far will this help? From data collected so far, Labour has been targeting its advertising on convincing young people to register to vote. Young people are one of the most expensive demographics to reach: an ad for a young person can cost around 35-60p per click, compared to just 7p for older demographics. The result is that Labour will have to use more of its resources on young people, rather than targeting a broader spread of groups.
Then there is the question of how widely Promote is actually being used. According to one source, some local candidates are wary of using it, preferring traditional forms of campaigning. Having got a glimpse of the techy 138 page Promote manual this isn't a surprise.
But that is where non-party campaigners come in. Local MPs and their teams may not be using Promote to its best effect, but young, tech-savy political activists can get involved in their place.
I am one of those activists. I'm part a broad alliance of progressive campaigners who are making digital ads in support (but not on behalf) of Labour and against the Conservative party aimed at getting young people located in the UK's most marginal constituencies out to vote on 8 June. If 18- to 24-year-olds turned out at the national average, and if Labour retained their votes from 2015, 32 out of the 57 Labour-held marginal seats could be saved.
Targeting marginals where the youth population is high could have a huge impact, but doing this online means raising some serious money. That's why we have started a Go Fund Me campaign, which has, to date, raised just under £2,500. This isn't a huge sum but, when paired with old fashioned door-to-door canvassing, it should provide the parties challenging the Conservatives with a boost.
If the main parties are focusing their energy on Facebook advertising, then that's what activists should do too. Giving money to grassroots campaigners to create and buy targeted ads is also an opportunity to get involved in this election for people too busy or shy to go out and canvass, and a way to turn armchair activism into something more effective than sharing social media posts to your already converted friends.
Register for free to continue reading
Registration is a free and easy way to support our truly independent journalism
By registering, you will also enjoy limited access to Premium articles, exclusive newsletters, commenting, and virtual events with our leading journalists
Already have an account? sign in
Register for free to continue reading
Registration is a free and easy way to support our truly independent journalism
By registering, you will also enjoy limited access to Premium articles, exclusive newsletters, commenting, and virtual events with our leading journalists
Already have an account? sign in
Join our new commenting forum
Join thought-provoking conversations, follow other Independent readers and see their replies