Don't be fooled into thinking Emmanuel Macron's email hack foreshadows a repeat of the US election
Although there are clear parallels, the French have a long history of rejecting Le Pen, and this isn't enough to change that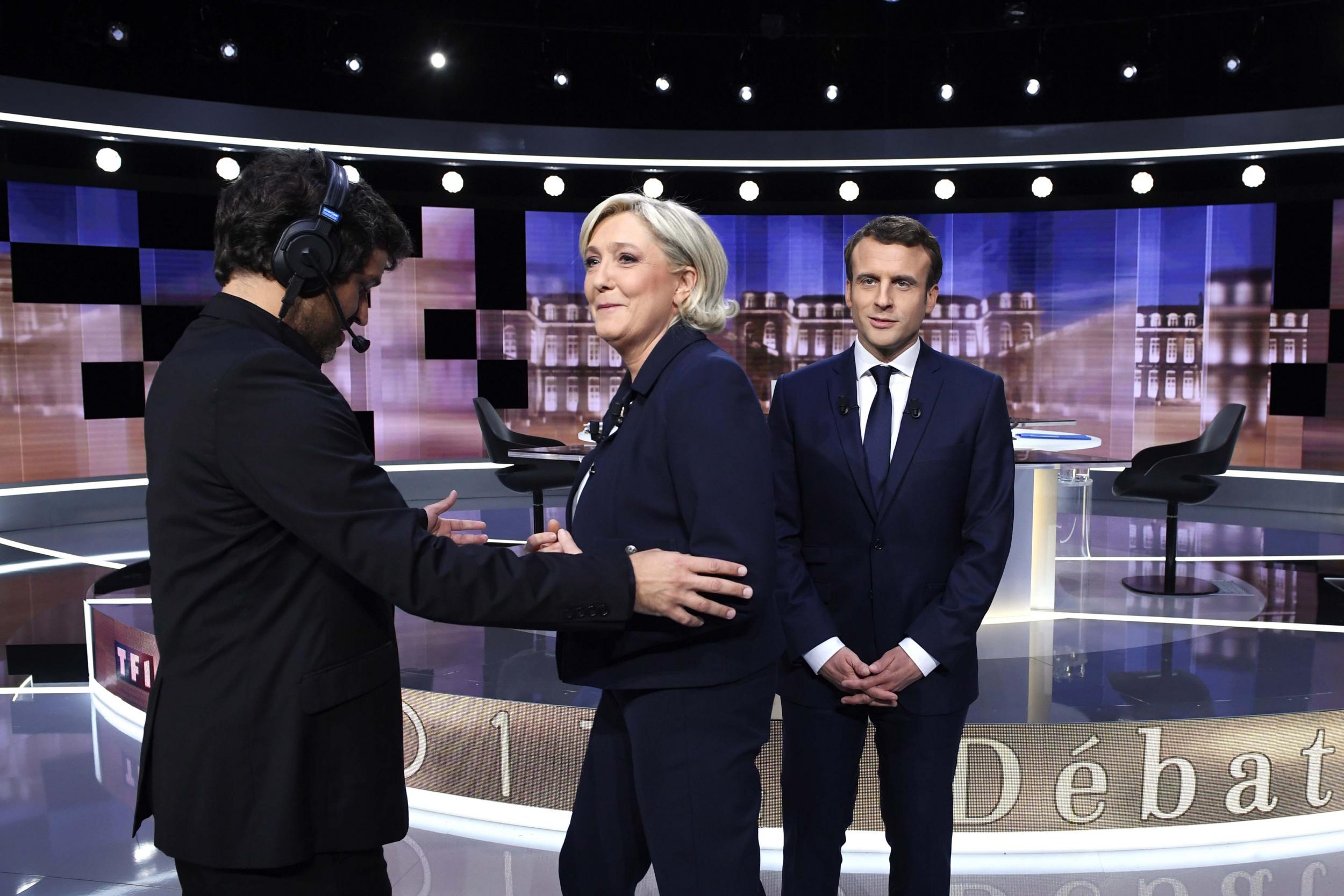 Despite the silence of the French media's legally imposed blackout, just days before the country's 2017 elections, the news has been reverberating clear as a bell. This may sound particularly loud and familiar to those who followed the United States' 2016 elections: candidate Emmanuel Macron has had his emails hacked.
In France the media, Government officials, and the two candidates themselves are bound to silence from midnight on Friday night until polling stations close at 8pm on Sunday. Article L49 of the electoral code declares it illegal to "broadcast to the public by any means of electronic communication anything that could be considered electoral propaganda." While the rule may be effectively unenforceable in a world of social media, it represents France's deep commitment to the importance of the democratic process, arguably over and above that of free speech.
Despite the media silence, the story is out there, and will be playing on voters' minds as they cast their ballots on Sunday. This is surely part of the end goal, as it was – successfully – when Hillary Clinton suffered a similar fate.
It's almost too easy to draw parallels between the two elections and their candidates. Voters are dissatisfied with the status quo, indignant at the political elite, and suffering economic concerns which are all too easily blamed on immigrants.
Barack Obama backs Emmanuel Macron for French president in video message
On Sunday, if voters choose not to abstain, the candidates they have to choose from are both largely unpopular. Marine Le Pen, a right-wing, populist nationalist is up against Emmanuel Macron, a former investment banker, considered by some as too similar to the current administration and political establishment. And now, leaked emails, with rumours of Russian interference.
But the differences between the election process in the US and France are stark enough to stop short of arguing the similarities will produce a parallel outcome.
France's media blackout exists to avoid collateral damage in situations exactly like these, and shows a certain acknowledgement that scandals and rumours mustn't be treated as fact – especially so accurately timed before an election.
For all the baggage Trump brought to his campaign, Le Pen carries a longer history as the daughter of the National Front's founder who was never elected into power. In 2002 Le Pen senior came as close as he ever has to winning the presidency, making it through to the second round of elections, just as his daughter has now. But ultimately France rallied behind Le Pen's opponent, who beat the National Front 82.2% to 17.8%.
French Presidential Election
Show all 20
This is enough to question the assumption that France will follow the US's lead and succumb to the brand of far-right nationalism which is sweeping the Western world. For the French, this isn't novel or exciting, but part of a long history of populist presence which they have thus far always chosen to eschew.
The hacks are a troubling threat to Western democracy, but France is a deeply egalitarian country with a long history of revolution, and it takes more than some emails to derail an election. On Sunday the country will do what it does best – be as unlike the United States as possible.
Join our commenting forum
Join thought-provoking conversations, follow other Independent readers and see their replies