In or out, this is what will happen to the Labour party after the EU referendum
Far from avoiding another Scottish-style wipeout, some Labour MPs fear their party could be heading for a repeat in England unless they address concerns about immigration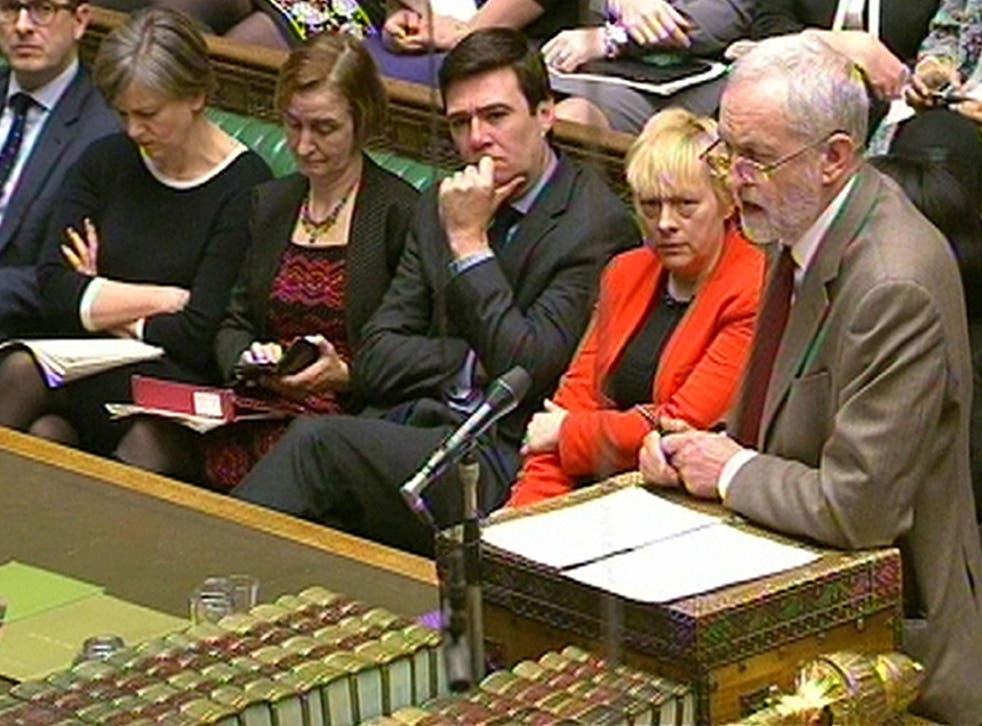 A joke did the rounds recently among pro-EU Labour MPs, where gallows humour is rife: Jeremy Corbyn is going to switch sides and come out for Remain.
The Labour leader has supported Remain from the start of the referendum. But his internal critics claim that he has done so in such a half-hearted way that, according to opinion polls, almost half of Labour voters did not know their party backs staying in the EU.
Labour did not get out of first gear until after the May local authority elections, even though by then the referendum campaign was already underway. This epitomised Corbyn's tribal approach. When he and John McDonnell, the shadow Chancellor, joined the fray, they coupled calls for a Remain vote with strong attacks on the Conservative Government – even though it was on the same side in the referendum. Corbyn refused to share a platform with David Cameron, as other Labour leaders would have done, to send a powerful cross-party message.
Corbyn's lukewarm support for EU membership has exasperated the Remain campaign and Downing Street. There was panic when polls showed Labour voters shifting to Leave, often because of immigration. Two weeks before the referendum, Cameron had to leave the stage so that Corbyn and Gordon Brown could appeal to Labour supporters to save Remain – and him – from defeat.
21 maps and charts which will challenge perceptions of Europe

Show all 21
If we vote to leave the EU on Thursday, what would be the fall-out for Corbyn? He would certainly be blamed, in public, by Labour's pro-Europeans, even though he said on Monday: "I'm not going to take blame for people's decisions."
Critics suspect that, in his heart, the Labour leader is still the Outer he was at the 1975 EU referendum – and as his mentor and hero Tony Benn was when he died two years ago. Allies insist that Corbyn is now convinced, on balance, that an EU membership that underpins workers' rights is better than a right-wing Tory Government led by Brexiteers.
The question now is whether the anger of Labour MPs after a vote to leave would translate into any attempt to topple Corbyn.
There have been rumours of a plot to oust him from the moment he was elected last September. At Westminster, anti-Corbyn MPs seem to talk of little else.
When the May election results were better than experts had predicted, his critics erected the referendum as his next hurdle. Some MPs believe that a vote for Brexit could be the catalyst for an attempted coup.
His enemies would claim that Corbyn had let both his party and country down. A co-ordinated plot might involve resignations from the shadow Cabinet and a challenger standing against Corbyn, with the required nominations of 51 MPs and MEPs.
Brexit could threaten UK expatriates in Spain
The case for Corbyn's defence would be that Brexit was caused by an unnecessary referendum aimed at uniting a divided Conservative Party. His allies would argue that he was right not to repeat the mistakes of the 2014 independence referendum in Scotland, when hopping into bed with the Tories helped destroy Labour north of the border at the general election. They would also blame the media for focusing on "blue on blue" Tory attacks rather than Labour's referendum campaign.
There will be an attempt to oust Corbyn at some point – but a vote for Brexit is unlikely to be it.
Labour MPs talk a good game about deposing leaders but they rarely act. Brown and Ed Miliband survived half-baked plots against them, and the anti- Corbyn forces have no obvious leader. Yet.
There is another reason why a post-referendum revolt would be bad timing. Corbyn's left-wing supporters would denounce the rebels as "bitter Blairites". And who will be back in the headlines soon? Tony Blair, when the Chilcot inquiry into the Iraq War finally reports on July 6. Bad timing.
Many Corbyn critics accept that this year is too soon for a move against him, since he still has the support of the Labour members who elected him so overwhelmingly and who will choose his successor. The Labour family has understandably closed ranks since the killing of Jo Cox, after which Corbyn spoke for the party with dignity.
Even if we Remain, Jeremy Corbyn is in trouble
On the face of it, if we vote to remain in the EU there would be fewer problems for Labour. Polls taken after the referendum might show that enough Labour supporters had rallied to Cameron's rescue and kept the UK in the EU.
Corbyn could claim to have done his duty, while arguing the referendum shows that the EU must adopt significant reforms. His declaration that he is "not a lover of the EU" is in tune with many voters, including the so-called "reluctant remainers". It might even provide a bridge for Labour as it tries to broaden its appeal.
But a Remain vote would not be plain sailing for the Labour leader. The inquest might show that many voters chose the status quo over a leap in the dark, and were not swayed by Corbyn. Many Labour MPs would claim that the referendum had shown that Corbyn and his team him ran a poor campaign and so were not up to the task of leading Labour into the next general election.
When the referendum campaign began, senior Labour figures thought all the problems and divisions would be on the Tories' side. It has not worked out like that. While Labour was not as divided as the Tories on EU membership, the referendum has exposed a chasm between Corbyn's metropolitan liberal, middle-class base and the party's traditional working class supporters outside London.
Steve Hilton on immigration
Several Labour MPs in the North and Midlands believe their leader is dangerously out of touch with voters who feel left behind by globalisation, and that their job and wage prospects and the quality of their public services have been hit by immigration. They claim Corbyn's set is so "in denial" about immigration that it is a taboo subject.
Corbyn's unashamedly pro-immigration stance also puts him at odds with some shadow Cabinet ministers, including the deputy leader Tom Watson, who want to see Labour respond to public anxiety by backing some restrictions on EU free movement.
Corbyn shows no sign of doing so. He wants to stop migrants undercutting wages, but that pledge only papers over Labour's cracks. The party has unfinished business on immigration.
Some Europhile Labour MPs have kept their heads down in their constituencies during the referendum, so as not to harm their prospects at the next general election.
Even if Ukip is on the losing side on Thursday, it is not going to disappear and is a real threat to Labour in the party's heartlands. Ukip came second in 120 seats at last year's general election and won more votes than the size of the Tory majority in nine constituencies the Conservatives gained from Labour (including Ed Balls's in Morley and Outwood).
Far from avoiding another Scottish-style wipeout, some Labour MPs fear their party could be heading for a repeat in England unless they reconnect with the people "left behind" and address their concerns about immigration.
Whatever the result, the referendum has proved more uncomfortable for Labour than anyone had expected, and the party leadership needs to learn lessons. The headlines may have been about the Tories' civil war, but Labour's one, after a ceasefire for the referendum, will resume shortly.
Register for free to continue reading
Registration is a free and easy way to support our truly independent journalism
By registering, you will also enjoy limited access to Premium articles, exclusive newsletters, commenting, and virtual events with our leading journalists
Already have an account? sign in
Register for free to continue reading
Registration is a free and easy way to support our truly independent journalism
By registering, you will also enjoy limited access to Premium articles, exclusive newsletters, commenting, and virtual events with our leading journalists
Already have an account? sign in
Join our new commenting forum
Join thought-provoking conversations, follow other Independent readers and see their replies