Even without a Republican nomination, Trump could be the populist billionaire who decides the US election
Most Republican operatives are keen to avoid a potentially bruising, introspective and drawn-out contest which exposes significant intra-party division to the national electorate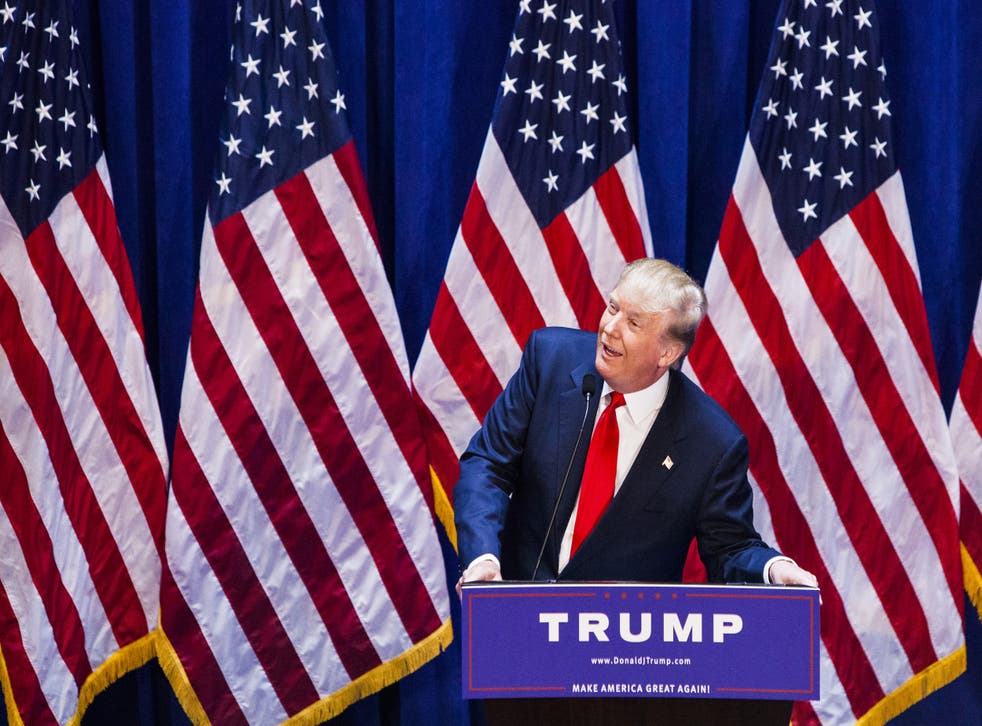 The 2016 US election season kicks off this month with the final Republican and Democratic presidential debates in advance of early February's Iowa caucus. While Hillary Clinton is very likely to become the Democratic nominee, the Republican race's outcome is much more uncertain.
Since last summer, Donald Trump has led a majority of national polls of Republican identifiers, and now has a plausible chance of becoming the party's nominee. However, even if he does not win the Republican crown, he has created so much momentum that he could decide to run for the presidency as a third party candidate in a way that may have a significant bearing upon the final result in November.
Although Trump signed a 'pledge' to the Republicans last September that he will not run as an independent, there are significant doubts whether this is legally binding. Thus, should Trump not win the Republican nomination and decide it is in his interests to continue a campaign, he would probably not hesitate to do so given that it could allow him to play the role of 'kingmaker' in the contest.
The fact that such third party candidacies can matter is underlined by the campaigns of Ross Perot and Ralph Nader. In 2000, Green Party presidential nominee Nader won 2.7 per cent of the ballot, equating to around 2.8 million votes.
In the context of the very tight Al Gore-George W. Bush election, this may have swung the balance given that exit polls showed Nader took more support from Gore than Bush - hence the "spoiler" label that some have pinned on him. For instance, in the pivotal state of Florida, where Nader received over 97,000 ballots, Gore officially lost to Bush by only 537 votes (48.84 per cent compared to 48.85 per cent).
It is Perot, however, who won 18.9 per cent of the ballot (around 19.7 million votes) in 1992 - the largest share of the popular vote than any independent candidate since 1912 - who has more resemblance to Trump. Both have enjoyed careers as populist, billionaire businessmen whose campaigns embraced elements of anti-laissez faire economics.
Perot, for instance, famously warned about the "giant sucking sound" of US jobs to Mexico if the North American Free Trade Agreement (NAFTA) was ratified. Trump has also called NAFTA a "terrible mistake", and declared his strong opposition to the recently concluded Trans-Pacific Partnership with countries in the Americas and Asia-Pacific.
While Trump refuses to rule out a third-party bid, his energies for now are focused on winning the Republican nomination. His prospects of success rest, in part, upon how fast one or two major alternatives rise from a very large field. Here, Senator Ted Cruz, who currently leads the polls of Republican identifiers in Iowa, is one candidate showing signs of emerging from the pack.
The fact that Trump is a viable contender, despite being perceived as a controversial clown by many, is underlined by the fact that victors of presidential nomination contests in the last few decades have often led national polls of party identifiers on the eve of the Iowa ballot (traditionally the first nomination contest of the election season), and also raised more campaign finance than any other candidate in the 12 months prior to election year.
Aside from the prospect of Trump running as a third party candidate, one of the key factors that will influence Republican prospects of defeating the Democrats will be how quickly the party can unite around its nominee. A model here for Republicans is the 2000 cycle when George W. Bush emerged strongly from a big field before going on to defeat Gore.
However, it will be probably be much harder for the Republican candidate to unify the party in 2016 in such a decisive way. Indeed, the party is already planning for the possibility that no single candidate secures a pre-existing majority of delegates before the convention, a so-called 'brokered convention', for the first since 1948.
Most Republican operatives are particularly keen to avoid such a potentially bruising, introspective and drawn out contest which exposes significant intra-party division to the national electorate. The last few times such a scenario unfolded, short of a brokered convention, Republicans lost the general election, including 2012.
Indeed, Clinton's husband Bill benefited from this same dynamic in 1992 and went on to win the presidency relatively comfortably. While the circumstances of 2016 will be different from 1992 and 2012, another divisive Republican contest will probably only benefit the Democrats, and be a potential tipping point, in a very tight election contest.
Andrew Hammond is an Associate at LSE IDEAS (the Centre for International Affairs, Diplomacy, and Strategy) at the London School of Economics
Register for free to continue reading
Registration is a free and easy way to support our truly independent journalism
By registering, you will also enjoy limited access to Premium articles, exclusive newsletters, commenting, and virtual events with our leading journalists
Already have an account? sign in
Register for free to continue reading
Registration is a free and easy way to support our truly independent journalism
By registering, you will also enjoy limited access to Premium articles, exclusive newsletters, commenting, and virtual events with our leading journalists
Already have an account? sign in
Join our new commenting forum
Join thought-provoking conversations, follow other Independent readers and see their replies