London is on its way to becoming Europe's most boring capital city - and the closure of Fabric could seal the deal
In the last decade London has lost 50 per cent of its nightclubs, 40 per cent of its live music venues and 25 per cent of its queer venues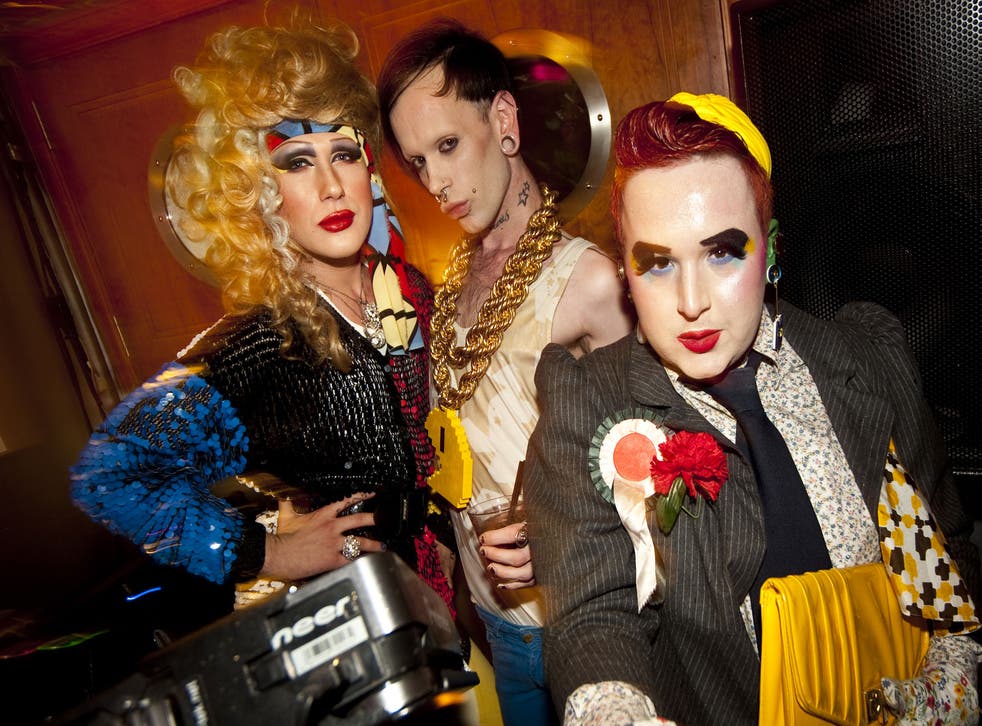 Within weeks of the 24-hour night tube's debut, Fabric, one of London's few late-night superclubs, closes its doors for good. This comes after years of battling with the police and Islington council to keep the club alive. For many Londoners and clubbers alike, this closure marks another nail in the coffin for London's nightlife.
And many of the venues that have faced closure were incredibly iconic. Dozens birthed and nurtured talented musicians, DJs and artists and had no short supply of punters.
Madame JoJo's, known as the home of burlesque and a place to catch talent early, hosted The xx, The Klaxons and Adele, to name a few. It was forced to call final orders in November 2014. Similarly to Fabric, blame for closure was placed on the conduct of customers, with a violent incident cited. Supporters argued gentrification was actually the real reason for the decision. After all, Crossrail's arrival to Soho would inevitably affect the clientele and the types of venues they'd like to associate with. While visitors might find Soho's arty, un-polished, queer heritage 'edgy', perhaps this might be preferred as an aesthetic rather than lived reality.
Chairman of the Night Time Industries Association speaking after the closing of Fabric
The mass closure of venues hasn't just affected London's once-vibrant music scene either. Alarmingly, London has lost vital queer venues too. Cliff Joannou, editor of gay listings magazine QX estimates that 25 per cent of London's queer venues have closed. Many were incredibly popular, widely respected and historically renowned.
The Joiners Arms pub in London's East End had an impressive history. Viewed more as an institution than a venue, it was one of the first pubs in the country to pay all its staff the living wage and was popular until its emotional closure in January 2015. Famous for its crammed, messy and vibrant nights, it was one of the few late-opening LGBTQ+ venues outside of central London. 'Life, Love and Liberty', the pub's motto, united its loyal customer-base and it was loved for being cheap, welcoming to all and absent of pretence.
The Joiners is now one of three queer venues in the area that have now closed shop. Like the Joiners Arms, the Nelson's Head and The George and Dragon are destined to be bulldozed to make way for more luxury flats. Friends of the Joiners Arms have been putting up a fight though, securing Asset of Community Value status by Tower Hamlets council for the pub. But, despite this added protection, the pub disgracefully remains empty and closed to the public.
And for the LGBTQ+ venues that haven't faced closure, many have been threatened. Campaigners have been fighting to prevent property developers from turning The Royal Vauxhall Tavern into another soulless block of flats. This LGBTQ+ pub is the oldest in London and is renowned for its queer performances. The Black Cap in Camden has been challenging property developers head on too. The list goes on.
What's most disheartening about the news of Fabric's closure - beyond the loss of 250 jobs and a globally renowned venue - is the confirmation it provides about London's trajectory. Politicians claim London is a cultural capital, boasting liberalism and diversity. The reality is London is becoming disgustingly elitist, sanitised and stale. The obsession with London attracting investment - especially in the way of property development - means our capital city is increasingly becoming a playground exclusive to a rich elite. What politicians and planners fail to realise is this is to the detriment of the city's well-being, economy and growth.
Creatives, musicians and those wishing to pursue alternative lifestyles are growing tired of London and its false promises. Spend a few minutes talking to artists who can't afford ever-increasing studio rents or tech start-ups that need low overheads to flourish. They'll tell you the best location for their creativity to thrive (hint: it's not London). Many are now flocking to Berlin for its rent caps, phenomenal club scene and creative networks. Berlin is the third most visited city in Europe and is home to over 13,000 Brits.
Newly elected London Mayor, Sadiq Khan has made some promising commitments to preserve London's cultural heritage. He will be recruiting a Night Tsar, ironically to boost nighttime culture and ensure London is a 24-hour city. Khan has also made steps to protect LGBTQ+ culture. Through the GLA Culture Team, campaign groups, queer performers and venue owners have been invited to develop a Queer Vision for London and an LGBTQI+ spaces protection plan. These are excellent initiatives and will hopefully have some impact in preserving venues of cultural importance.
But with gentrification and social sanitisation being the underlying cause of the mass closure of iconic venues, it might be too late to save London from death by boredom.
Join our new commenting forum
Join thought-provoking conversations, follow other Independent readers and see their replies