Foster care is work. This landmark case shows why the UK should recognise it as such
Society's most vulnerable children and those who care for them are being endangered by an unaccountable system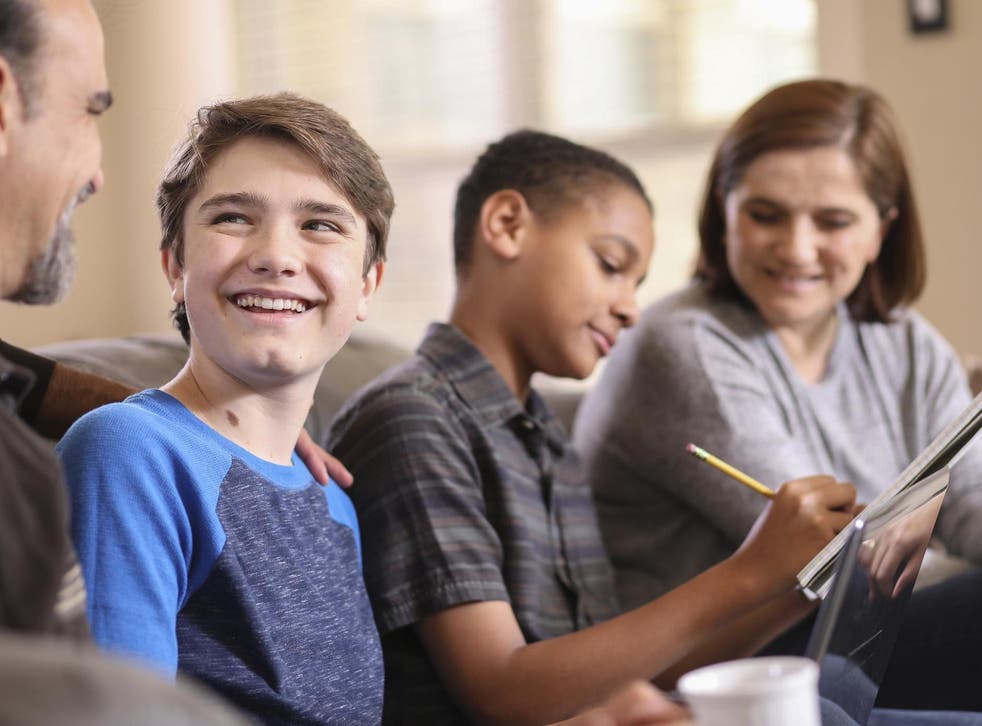 For the first time in UK history, two foster care workers, Jimmy and Christine Johnstone, have won recognition as employees entitled to workers' rights. Though they are based in Glasgow, this landmark victory could herald a sea change for foster care, a national public service currently in crisis at precisely the moment we need it most.
The Johnstones' case was first ruled on in 2017 but Glasgow City Council fought back every step of the way. Now that ruling has been upheld once and for all, it could change everything.
While they are the first to win employee status, Jimmy and Christine's story is far from unusual. As a foster care worker in England, I've honestly lost count of the number of times my husband and I have been abandoned to dangerous and even life-threatening situations without proper support. In a system that respected foster care workers' rights, I would be able to tell that story. Unfortunately, it is not safe for me to do so, not even with anonymity.
What I can say is this. We do the job anyway because we know what a difference qualified care can make for the traumatised children most in need. But to do it to the best of our ability, we need to be recognised as the professionals we are and granted the rights that come with that.
We all need what Jimmy and Christine have won: protections for whistleblowing and the basic workers' rights that everyone deserves, like pensions, sick pay, holiday pay and a guaranteed minimum wage. Now, thanks to this historic ruling by the Employment Appeal Tribunal, we are one step closer to winning these rights.
This is precisely what the Independent Workers Union of Great Britain (IWGB) is fighting for and the need has never been greater. Society's most vulnerable children and those caring for them are being endangered by an unaccountable system that puts profit and public image above all else.
Like Jimmy, Christine and so many others, I learned early on just how dangerous it is to speak out. We have no right to due process when something goes wrong. Local authorities and fostering agencies are so image conscious that if you rock the boat, even to save a life, they will make you suffer for it. Foster care workers are punitively deregistered, our children taken away. Without employment rights we have no protection. There is a profound imbalance between the onerous responsibilities placed on us and the corresponding rights and protections, which we are systematically denied.
I am enormously grateful to Jimmy and Christine for their dedication and determination. Despite terrible victimisation and enormous odds, they have fought courageously for fair treatment not just for themselves but for all foster care workers. Local authorities across Scotland must now implement major changes and as leading employment lawyer Robert Holland has said, there could be knock-on impacts for foster care workers nationwide.
It is our union that made this possible. I first heard of the IWGB on a BBC news segment about the union fighting for the rights of couriers in the gig economy who'd been exploited by a company that completely controlled their work life but claimed they weren't its employees. I thought: "that's us!" We too are left to struggle between the cracks of a broken system, having none of the freedom of being self-employed and none of the legal protections of being an employee.
This victory shows that the IWGB's tactics – going wherever workers most need union protection, educating the public and making bold use of strategic litigation – are tactics that can win. I want to see foster care workers joining the union and bringing similar cases nationwide, so we can win workers' rights for everyone and better protections for the children in our care.
The IWGB has launched an All-Party Parliamentary Group on Foster Care Workers' Rights to advocate for a bill of rights and central register to ensure fair allocation of resources and provide the independent oversight which shockingly, the sector currently operates without, despite the safeguarding implications for vulnerable children. Now the Johnstone's victory signals a real chance for change. For the first time in a long time, I am full of hope.
Kate visits foster carers
It's important to understand that this isn't just about what's fair to foster care workers, it's also about what best protects the young people in our care. Widespread privatisation is undermining our entire social care system and foster care is no exception. It has been identified as a "growth market" because the number of children in need is soaring. Our work is publicly funded, yet increasingly that money ends up in the pockets of fostering agencies, some of which make enormous profits.
This is the agenda at work when we're told that foster care isn't a job and we are not employees. All anyone would need to see to know this isn't the case, is one child's first day back at school; their safe reconnection with their birth families; their first experience of family stability and love. As much as the difficult and dangerous days, these are the moments – unfolding in the homes we open to other peoples' children – that make it clear that foster care work isn't just a job: it's one of the most important roles there is.
The denial of worker status and basic rights eliminates any duty of care owed to us and our families, which is deeply unjust. Jimmy and Christine's case is triggering a chain reaction that will not stop until every foster care worker in the UK has won the legally enforceable rights and protections we should never have had to work without. We will campaign as long as it takes because we're fighting for our families.
*The author's name has been changed to protect their identity
Register for free to continue reading
Registration is a free and easy way to support our truly independent journalism
By registering, you will also enjoy limited access to Premium articles, exclusive newsletters, commenting, and virtual events with our leading journalists
Already have an account? sign in
Join our new commenting forum
Join thought-provoking conversations, follow other Independent readers and see their replies