I was addicted to gambling machines at 16, and despite clear evidence the industry refuses to accept that there's a problem
Fixed Odd Betting Terminals are immensely profitable, but they increase the chances of people becoming problem gamblers. They should be regulated in the same way as tobacco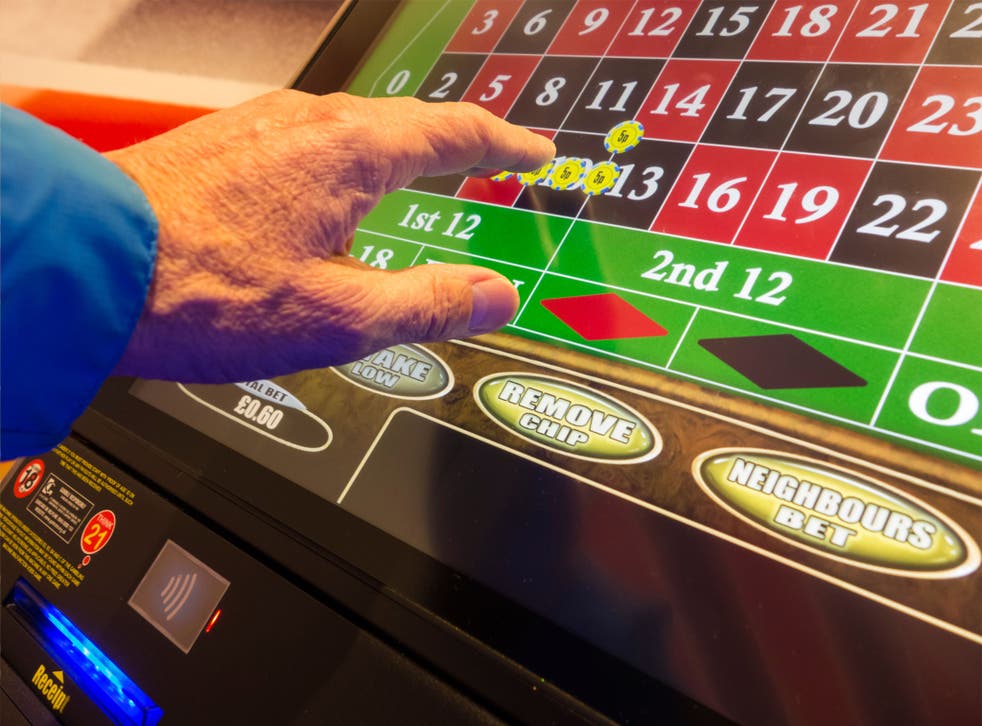 A report by the Gambling Commission published this week showed an increase from 280,000 problem gamblers in 2012, to 430,000 in 2015. Despite this, the Gambling Commission and the Association of British Bookmakers described problem gambling rates as "stable". But such an increase should alarm policy-makers, and the findings are timely as we approach the Government's gambling review in October.
At age 16, while underage, I got addicted to Fixed Odds Betting Terminals (FOBTs), the high speed roulette machines in betting shops. FOBTs were both the cause and the focus of my addiction. Sometimes, I would bet on football online, or do an accumulator in a betting shop, or buy a lottery ticket. But all of this was controlled, or "responsible". If I was screened by a health survey at the time and asked to pretend FOBTs didn't exist, I would not have answered "yes" to any of the screening questions.
While I did gamble on multiple products, only FOBTs were problematic, and this was due to the stake, speed of play and game content. The design of the machine, the instant pay-out in cash (rather than the 3-5 working days is takes online), the ability to bet large sums every 20 seconds, the intrinsically addictive properties of roulette, the sounds, the visuals, all of these components contributed to the addiction itself. As did the location of betting shops, on the high street or near train stations, which made FOBTs very accessible. On many occasions I went out with no intention to gamble and then, upon seeing a betting shop, became "triggered" to start gambling.
Gambling addiction is an addiction like any other, it affects your brain in a similar way to taking cocaine. If you were to get addicted to cigarettes, it would not simply be because you're pre-disposed to taking up smoking. It would be because nicotine is addictive, and cigarettes are easily accessible. Therefore, the addiction is a result of three components: person, product and access.
The bookmakers like to talk about addiction as being a consequence of the first component only: a problem gambler is a problem gambler, they argue, and products and their environment have no impact. They tell their customers to "gamble responsibly" knowing full well that by doing so it shifts the focus away from their FOBTs which are creating addicts, and onto those they imply are faulty individuals.
Malcolm George, the Chief Executive of the Association of British Bookmakers, argued on BBC Radio 5 Live earlier this week that: "In 15 years we've seen growth in online and the introduction of FOBTs, but the numbers of problem gamblers fundamentally stay between half and 1%. It's not the product, but a core of individuals we need to identify, get help to, and ensure they are aware of the opportunities for help that exist."
So despite the survey revealing that 11.5% of FOBT users are problem gamblers compared to a problem gambling rate of 1.4% among all gamblers, despite problem gambler losses on FOBTs exceeding several leading gambling activities combined, and despite 96% of all losses in a session exceeding £1000 being on FOBTs, the bookies argue there is no causal relationship between the product and gambling addiction, just like the tobacco industry used to with smoking and lung cancer. They are 2017's merchants of doubt.
UK: Campaign calls for urgent gambling reform
Falling for the bookmakers' propaganda, the coalition government avoided reducing the maximum stake on FOBTs at the last review, and instead introduced loyalty cards for players who wanted to bet more than £50 a spin. What ended up happening was stakes between £40 and £50 went up by 300%, and players just gambled for longer.
This system also relied on the bookies monitoring players for signs of problematic play and intervening, which is simply naïve given that the Health Survey found 43% of FOBT users being either problem or at-risk gamblers. Therefore, the vast majority of bookies' revenue from their machines comes from users experiencing harm, so it is simply not in the commercial interest of the bookmakers to prevent problem gambling.
The Government has to stop trying to regulate individuals, which has very limited efficacy, and intervene by regulating the product itself. This would reduce rates of problematic gambling. The public health approach is to implement whole population measures, an example being plain packaging for cigarettes, and by doing so this reduces the sum total of harm.
A reduction in the amount FOBTs allow a user to bet, from £100 down to £2 a spin, would be a comparable intervention, and would bring bookmakers' machines into line with every other easily accessible machine. It would eliminate the viability of casino games on FOBTs, making such addictive games inaccessible in high street betting shops, and returning bookmakers to their original purpose of taking bets over the counter on racing and sports.
Register for free to continue reading
Registration is a free and easy way to support our truly independent journalism
By registering, you will also enjoy limited access to Premium articles, exclusive newsletters, commenting, and virtual events with our leading journalists
Already have an account? sign in
Register for free to continue reading
Registration is a free and easy way to support our truly independent journalism
By registering, you will also enjoy limited access to Premium articles, exclusive newsletters, commenting, and virtual events with our leading journalists
Already have an account? sign in
Join our new commenting forum
Join thought-provoking conversations, follow other Independent readers and see their replies