A white man killed his father. A black man killed his grandmother. The outcomes were very different
I spent days in Manhattan Criminal Court, spoke with Gary Bias' attorney and family, and was left haunted by the failures of the system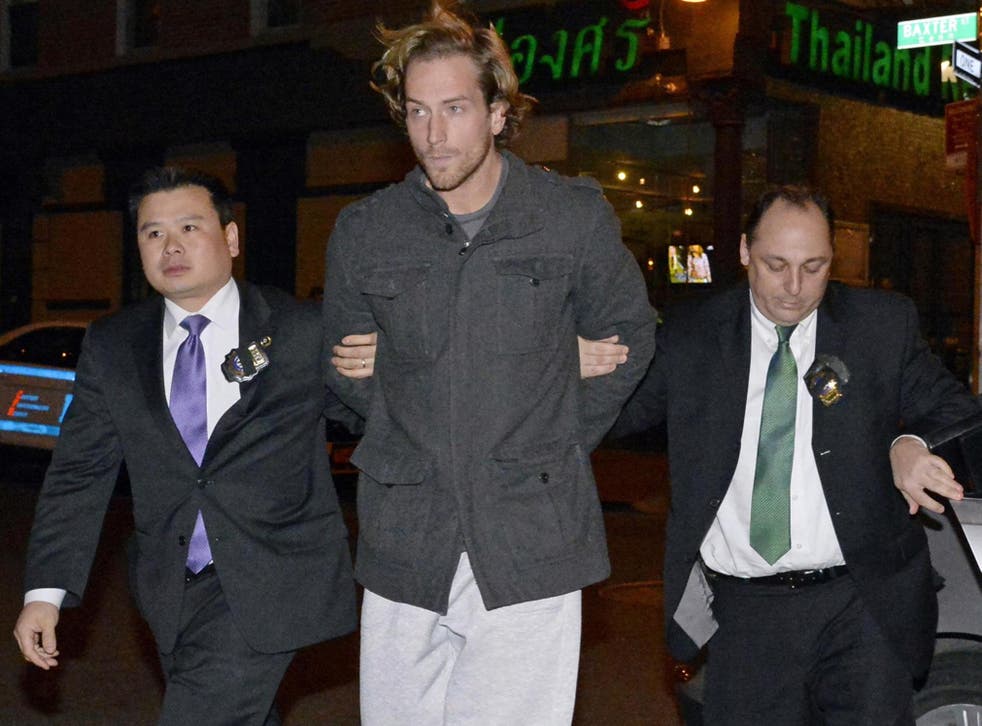 On June 11, 2019, Gary Bias — who was 26 years old at the time — received 30 years-to-life in combined charges that included the murder of his great-grandmother with whom he resided in the Lillian Wald projects in the Lower East Side. Three years prior, Bias had lured 82-year old Ella Mae Bias to the bathroom, sprayed Tilex in her eyes, bound her with tape, and drove his fist into her toothless mouth. He then lured his mother to the location, bound and beat her; she escaped by playing dead.
The crimes were brutal and horrific. In handing out the sentence, Judge Laura B Ward of Manhattan Criminal Court declared the trial to be one of the saddest she'd ever presided over. Bias' own mother testified against him, conflicted in love and loyalty to both son and grandmother. At his sentencing she offered, "All I can do is pray for you, Gary. This is the hardest thing a mother had to do."
While the murder of Ella Mae Bias got some news coverage when the crime took place, the case was virtually ignored after — in stark contrast to the media blitz around white Princeton grad Thomas Gilbert Jr. The month that Gary Bias was sentenced, Gilbert was found guilty of second-degree murder in the killing of his father — a hedge fund founder — over a dispute about a monthly allowance. Gilbert shot him in the head.
Both trials involved killing family members. Both defendants were reportedly thought to potentially be suffering from schizophrenia.
Thomas Gilbert's guilty verdict made front-page headlines. At Gary Bias' sentencing, the courtroom was virtually empty. As one veteran of the 100 Centre Street courthouse put it: had Gary Bias been white, the courtroom would have been packed.
Gilbert's attorney, Arnold J Levine, recalls closing arguments in the Gilbert case. "It was standing room only — there were people who couldn't get in." By the time he got to summation: "I looked out and it was packed." Later, he learned there were even some reporters sitting outside. "It was a big deal because it was a Princeton grad who ended up killing his hedge fund father — the kid who seemed to have it all… the sort of fairytale-type family thing that went bad," Levine reflects.
Gary Bias struggled and ultimately failed to pass high school. His interrogation tape reveals a young man with slurred speech, often speaking in garbled and incomplete sentences. His lawyer, from the Legal Aid Society, was reprimanded by the judge to put away his cellphone during the trial — and he was up against star prosecutor, Assistant DA Dafna Yoran, who has lost only one murder case in 25 years.
I spent days in Manhattan Criminal Court, spoke with Bias' attorney and family, and was left haunted by the failures of the system. I was troubled, additionally, by the lack of a physical press presence. Rows of empty benches spoke to disparities of race and class, the two often intertwined.
Gary Bias lived with his great-grandmother while facing charges for an earlier incident – taking a baseball bat to the head of his stepfather. Sadly, the alarm bells failed to summon the help he needed while awaiting trial for those charges.
In contrast, consider Gilbert, working on an Economics degree, once charged with third-degree aggravated assault for attacking a medical worker who took care of him after he consumed cocaine and hallucinogenic mushrooms. The tow-headed surfer was given the opportunity to attend a pre-trial intervention program; after completion, his assault charge was dismissed.
Observing the human capital cobbled together to put Bias in a cage, I wondered what it would have cost to intervene before lives were torn apart, to ascertain and address the underlying issues rather than allowing them to foment. Bias' lawyer said Bias' mother, Alisha Green, believed her son was on drugs and mentally ill. Clearly, he had also plunged through the crevasse of the New York City school system.
New York State Department of Corrections and Community Supervision figures from 2019 show that the state forks out $69,000 a year to incarcerate an inmate – meaning that it will cost more than $2 million all-in to put Bias away. That price-tag doesn't include jail time prior to trial or the cost of the trial itself, including officers, prosecutors, a city-funded defense — pretty much everything minus the quaint, archaic TV antennae Judge Ward provided to point to the screen of evidence viewed by a visibly teary jury.
"She fought for her life," said Teresa Clemons — daughter of the deceased, and great-aunt of the killer. Clemons described her mother as a saint, a strong woman who kept her family close together. "Like anyone else, she loved life… [Now] when I need to talk to my mother, it's only talking in prayer."
Clemons fought for justice for her mother. She also seemed cognizant of the fact that help was never on the table when it could have mattered. "Maybe this time, you'll get the help you need. You will not be able to harm anyone else," she said to Gary Bias.
But will he get the help that he needs?
Join our new commenting forum
Join thought-provoking conversations, follow other Independent readers and see their replies