I was bullied for having a gay dad and a lesbian mum – but I wouldn't change a thing
Sure, my upbringing was atypical but I was surrounded by love, support and happiness. It just happened to come from four parents, not two, and I think that's cause for celebration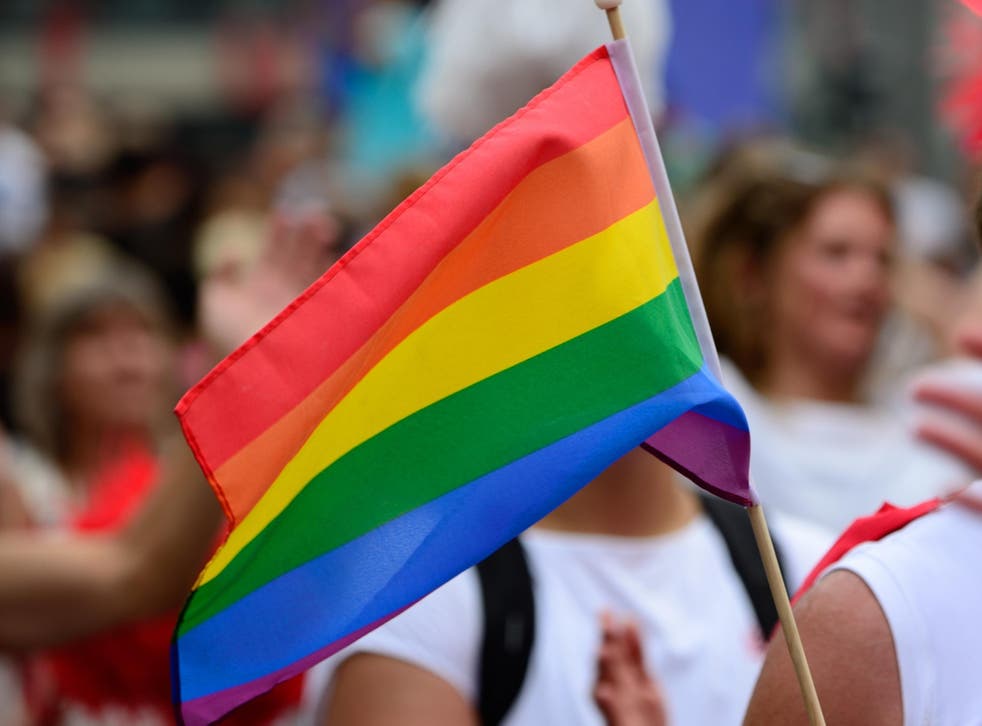 How would you react if someone beat you up because they thought you were gay? Hopefully, you've no idea. Personally, it made me think: "Maybe I am". Not because I was but because if you're told something enough, you start to believe it. That was primary school for me. Accusations, daily beatings and constant bullying. Why? Because I was different. Actually, I wasn't different. My dad was... and, as it later turned out, so was my mum.
When I was a one-year-old my sister was two, and our parents were divorced. Obviously I don't remember it but from what they've since told me things weren't right between them, nor would they ever be. They remained friends but it was over.
Then my dad met someone new: a man. Having previously admitted to being bisexual – albeit not always openly – he fell into a loving, same-sex relationship that would last for nearly 20 years. And for me the bullying started. "Your dad's gay, so you must be too" was the gist of it. I never, ever felt ashamed of him – he was and still is a loving, kind, supportive influence in my life – but it hurt, both physically and emotionally.
Fast-forward 12 years and my mum met someone as well: a woman. Having never shown any homosexual preferences she, like dad, found love with someone of the same gender. I think she was almost as surprised as everyone else! By now I was a teenager and, fortunately, the reaction of my fellow pupils this time tended to be one of intrigue not aggression. It was more straightforward to handle. I was lucky, too, that both my parents' new partners were extremely affectionate towards me from the outset.
I'm not naïve enough to pretend everything was easy or there weren't mutterings behind my back though. Having two gay parents in separate same sex relationships is hard to deal with and tends to turn heads. Even now as a 32-year-old adult, I might hear an anti-gay quip by someone who doesn't know me well – amusingly, I was once accused of being homophobic! – which I normally let go before quietly and calmly explaining to them later why I didn't like what they said. I do this not to make them feel bad but to help them understand you can never know someone's story or personal struggles just by looking at them.
UK news in pictures

Show all 51
For me growing up with separated, homosexual parents is just how it was. It was my normal. Yet to someone else, it's incomprehensible. Outrageous even. There are two ways for them to react: 1) with empathy or 2) with hostility, possibly as a result of feeling threatened. Too often people choose the latter. But now the Human Library project, which started in Copenhagen in 2000 and aims to challenge prejudices and stereotypes, has given people like me a chance to become "books" on its shelves in depots around to world and tell our story to others.
Like anyone, my life experiences have played a pivotal role in making me the person I have become. Yes, they weren't always easy. They meant I questioned my own sexuality more than other children might. And if I could go back and stop myself getting bullied, I would. But I wouldn't change who I am now, nor who my parents are.
I have learnt that sexuality is fluid. That you love who you love according to who they are, not what they are. And that you should never judge someone based on what you see. If and when the time comes for me to have children, that's what I'll be passing on to them. Sure, my upbringing was atypical but, essentially, I was surrounded by love, support and happiness the whole time. It just happened to come from four parents, not two, and I think that's cause for celebration.
The Human Library is currently working with Heineken in the UK to inspire everyone to celebrate diversity, open their world and focus on what unites us, not what divides us. As part of that, a series of Heineken events this summer will give people the chance to loan out one of The Human Library's unique 'books' for the evening.
Join our new commenting forum
Join thought-provoking conversations, follow other Independent readers and see their replies