Why the latest 'gender neutral' school uniform policy isn't actually liberal or progressive
Allowing – or even encouraging – boys to wear skirts if they feel that's an appropriate expression of their identity is an option rarely considered by schools. This reinforces the idea that traditional masculinity is a crucial part of boys' identities, and any diversion from it is abnormal and wrong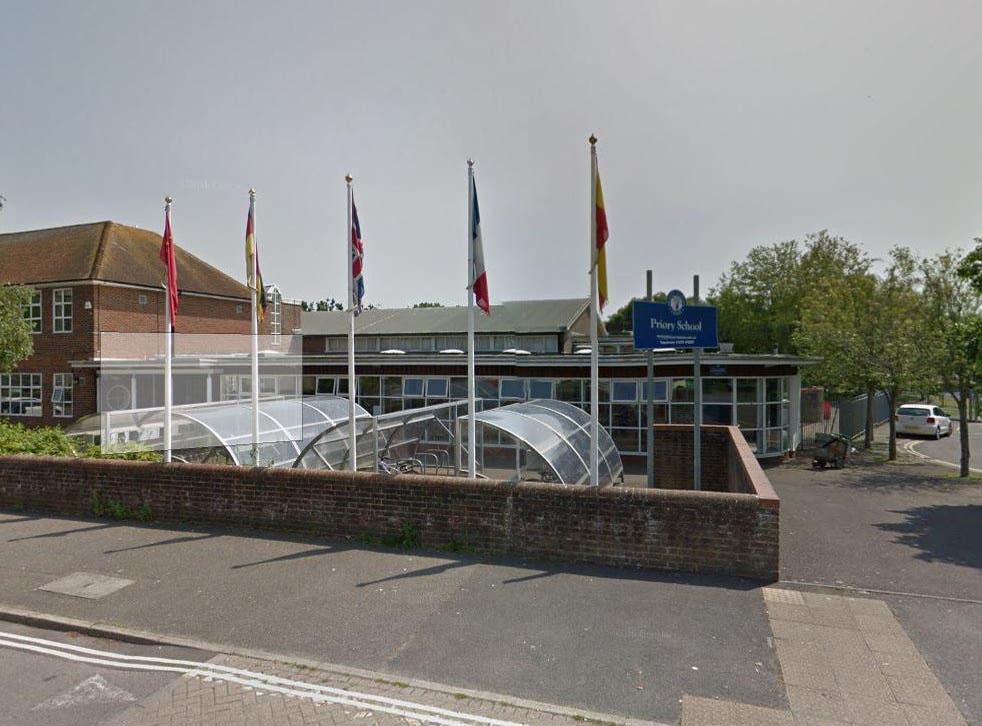 The news that a school in East Sussex has ordered all Year 7 students to wear trousers has been met with much fanfare, the majority of which is eye-rollingly stereotypical and completely misses the point: "Does this stifle young girls' personal expression?" "What if they want to look 'girly'?" "Trousers can be so unflattering!"
But for all the ridiculous outcry, this policy does raise the question: how exactly does limiting choice further promote an open-minded and inclusive environment for children?
The Priory School's headteacher has said that the new "unisex" uniform has been designed to make the school's transgender students more comfortable, and to address "the current issues of inequality and decency" after he apparently received complaints about "short skirts", despite the rules clearly stating skirts must be at least knee-length.
For reasons unclear, all other year groups will be subject to the old uniform rules (perhaps those students aren't offended by shins on display?). But a quick glance at the school's website shows the real inequality lies not in their allowing girls to wear skirts if they wish to, but in forbidding the boys to do so too.
Prince George arrives for his first day at school
By eliminating skirts from the dress code altogether, this school is sending the damaging message to its pupils that the gender to default to is male. It removes a choice that all children, regardless of the gender they were assigned at birth, should be given to embrace certain aspects of traditional aesthetic femininity, if they so wish.
Allowing – or even encouraging – boys to wear skirts if they feel that's an appropriate expression of their identity is an option rarely considered by schools. This reinforces the idea that traditional masculinity is a crucial part of boys' identities, and any diversion from it is abnormal and wrong. Much has been written about the toxicity of this mentality, and its devastating effects on men as adults. The only way to break the cycle is to rethink the values we instil in children at such a young age.
The "short skirts" argument suggests a similarly troubling ideology that girls – even those as Young as 11 – must alter the way they dress in order to avoid being sexually objectified. The school allows boys to wear knee-length shorts in the summer, yet seems either unable to enforce its knee-length policy when it comes to girls' skirts, or thinks that for female pupils having any leg on show is problematic.
The implicit message is that as a girl there's something wrong or shameful about having your body visible, and that as a boy it's your natural and understandable response to objectify women who choose to do so.
The most expensive schools in the world

Show all 10
Last year, another school in East Sussex tweaked its uniform policy by allowing all students to pick either a skirt or a trouser version, without tying them to a particular gender and without defaulting to the male option. This isn't a radical choice; it's simply a reflection of the real world, where most of us can choose to use our outfits as a way of expressing our gender identity.
There is an argument to be made for the abolition of uniforms altogether. To those of us who attended state schools outside of the UK and spent our academic lives in our own choice of clothes, the idea of having to wear the same thing every day seems to be a logistical nightmare and unnecessarily draconian.
But so long as we are telling children what they should and should not wear, we must be thoughtful about the message these rules are sending. Boys' uniforms look like something an adult would wear to an office, complete with mini-ties and embossed blazers, while the girls' option is often impractical and uncomfortable. Let Clothes Be Clothes, a campaign pushing for retailers to put an end to gender stereotyping in children's clothes, reported last year that one school was demanding five-year-old girls make sure their outfits were "ladylike".
If we want to raise a future generation that embraces gender fluidity and non-conformity, and is tolerant of individual expression, we must educate them in an environment that reflects these values. Removing everyone's choice to wear skirts on the basis that girls doing so is sexually provocative and boys doing so is absurd does just the opposite.
Join our new commenting forum
Join thought-provoking conversations, follow other Independent readers and see their replies