Government's planning White Paper is a slow road to the future
The trouble with the White Paper is that it buries some pretty uncontroversial improvements needed today in huge systemic reforms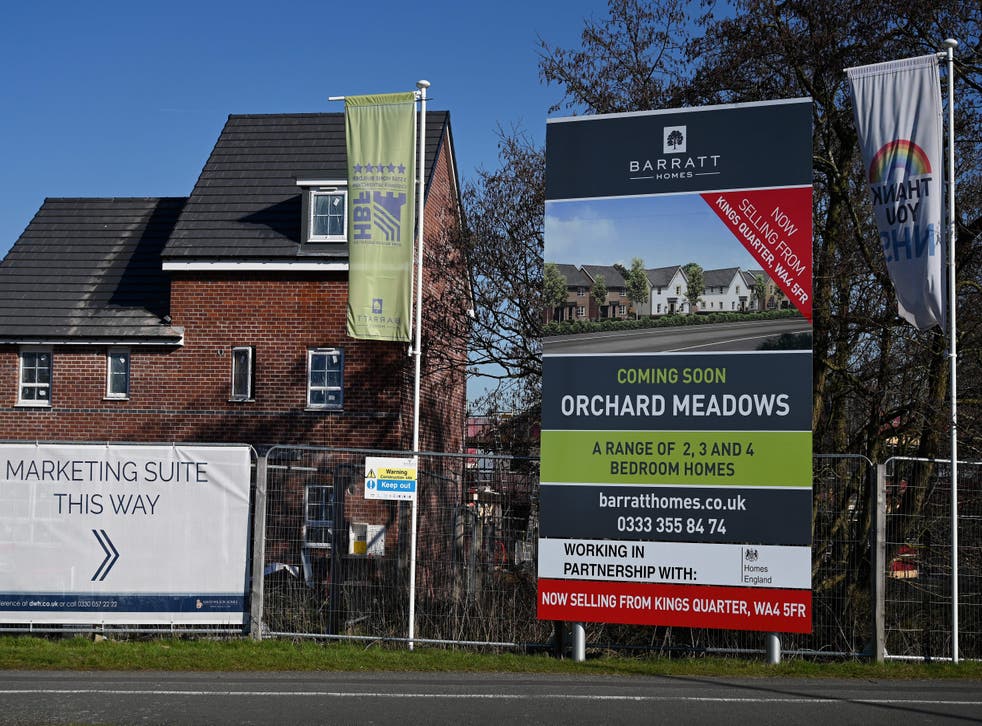 When the Government published a White paper with sweeping local planning reform proposals in the dog days of last summer, perhaps it hoped there would be a muted response. Instead, it has been deluged. Planning is a sensitive subject.
More than ever, development equals environmental destruction in peoples' minds, trumping concern about housing shortages. But that's precisely why planning matters. A generation is growing up wondering if they will ever afford a home. Many of us are wondering, post-lockdown, if our homes and communities will be fit for a 21st century lifestyle. We are all impacted by climate change – and planning can provide the solutions
But six months since the consultation closed, we face years of controversy, legislation, regulation and implementation before a single new local plan is drawn up as a consequence. It's a slow road to the future, and a long time before things will get better – which is ironic given pretty much the one thing people will agree on about planning is that it's slow, cumbersome, and too often delivers outcomes people don't like.
The trouble with the White Paper is that it buries some pretty uncontroversial improvements needed today in huge systemic reforms.
Of course, fundamental changes warrant proper debate and time to get them right. The worry is that those uncontroversial changes that would really make a difference today are being delayed whilst we await bigger – and more controversial ones.
Read More:
Is the system really so broken that there is nothing we could do to quickly improve what we have? Well, we only need to look in the rear-view mirror to see that there is. The basic system used to quickly put in place responsive locally accountable plans that actually delivered, but it has been entangled in two decades of centrally driven bureaucracy.
So let's first make what we have today better. The "National Planning Policy Framework" isn't legislation and can be changed easily.
First, if a local plan has been drawn up by an elected council and consulted locally, the assumption used to be that it was up to objectors to make specific objections and propose changes, and the rest was assumed to be ok – not for a planning inspector to reexamine every dot and comma. We should return to the old approach - picking over each sentence simply causes unnecessary delay.
Secondly, councils now have to prove how infrastructure for big well planned and serviced schemes will be funded 10 or 15 years ahead. Unsurprisingly, they often can't – as financial support often comes after the plan is made, not before it. This encourages the creation of housing estates with little infrastructure, rather than longer term solutions that deliver quality place-making. The council should be held to account for delivery over time – not expected to have a crystal ball.
Thirdly – plans used to be short of words, with maps showing what is planned and where, and concrete policies to ensure local needs are met. Now there are hundreds of pages of text replicating national policy, or describing broad visions no one would disagree with but which add nothing to actual delivery. Plans should be map-based, and digital, making clear what's proposed. We suggest a limit of 50 pages, which is how local plans used to be.
Fourth, standardise national development management policies ( all those policies that appear in every plan) so they can just be adopted by Councils. If national development management policies are adopted, make clear they won't need examining – or repeating. Local plans would be shorter, an awful lot clearer, and quicker to produce.
Finally, make plan-making a rolling function without re-examining, re-writing and re-consulting (multiple times) the whole thing every five years or so, when most of it has no need to change.
Is this everything? Of course not – that's the point. There are far more controversial reforms proposed in the White Paper. They may make a very big difference – one day. But our suggestions don't need legislation, they all worked before, and they all are locally accountable. Let councils get on with the day job, and allow the wider, longer, bigger and more contentious, national debate to focus on the things less easily resolved.
Steve Quartermain CBE was the Government's Chief Planner and is consultant at Town Legal LLP and Lord Matthew Taylor of Goss Moor is a former government planning advisor and Visiting Professor of Planning at Plymouth University
Register for free to continue reading
Registration is a free and easy way to support our truly independent journalism
By registering, you will also enjoy limited access to Premium articles, exclusive newsletters, commenting, and virtual events with our leading journalists
Already have an account? sign in
Join our new commenting forum
Join thought-provoking conversations, follow other Independent readers and see their replies