The Electoral Commission is ignoring big money while silencing charities – the Lobbying Act is not fit for purpose
There is no evidence that the Lobbying Act has done anything to curb the influence of powerful lobby groups stalking the corridors of Westminster. Instead, robust evidence shows that it has silenced campaign groups working on vital issues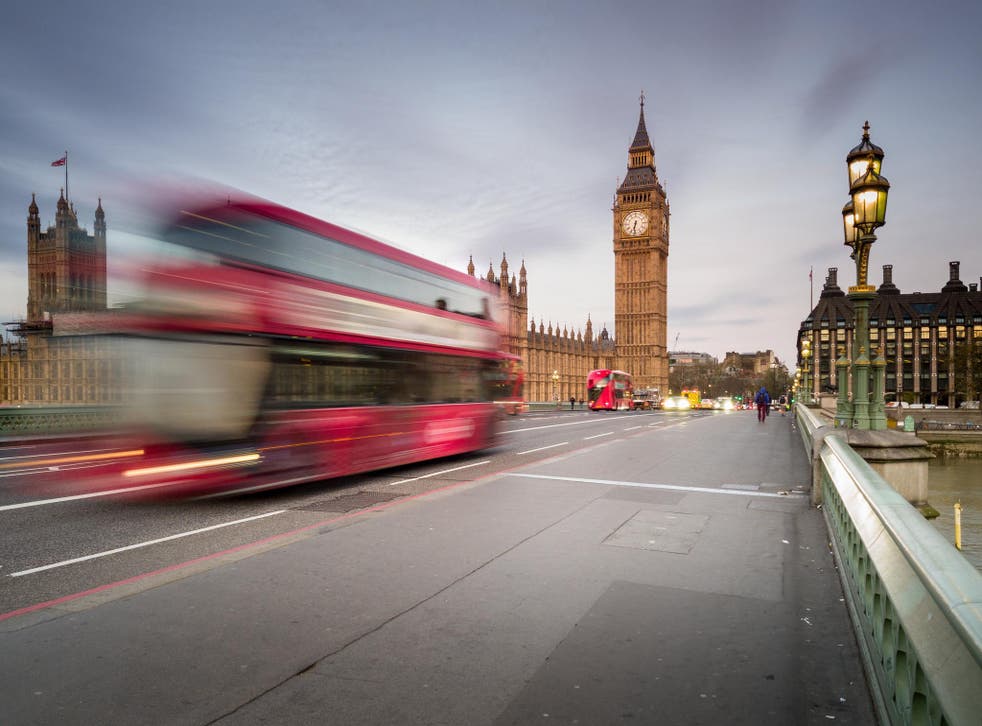 As concern grows about the influence of foreign billionaires and so-called "dark money" on UK elections, you could do worse than wondering what on earth happened to the Transparency and Lobbying Act 2014. Wasn't this legislation supposed to prevent shadowy entities and pressure groups from secretly influencing voters and distorting the election debate? If that was the intention, it has failed spectacularly.
Three years on, there is no evidence that the Lobbying Act has done anything to curb the influence of powerful lobby groups stalking the corridors of Westminster. There is, instead, robust evidence that this failed legislation has silenced campaign groups working on vital issues on behalf of millions of supporters.
According to a commission chaired by ex-Bishop of Oxford, Lord Harries, this was the effect at the 2015 general election. Its report revealed that the Lobbying Act frightened charities into curtailing their advocacy work, with campaign plans being shelved and churches even consulting lawyers before writing to congregations.
UK General Election 2017

Show all 47
If the situation was bad at the last election, it's shaping up to be even worse in the current one. There have already been reports of charities being afraid of speaking out on the "dementia tax" controversy for fear of falling foul of the Lobbying Act. The chief executive of a leading charity has admitted they felt "muzzled" by the legislation and are "ready to speak out at one minute past midnight on 9 June". While politicians are squabbling over the issue, the organisation representing the people directly affected by this policy have effectively been prevented from talking about it until the election is over.
Far from averting David Cameron's "next big scandal waiting to happen", the Lobbying Act itself has become today's scandal. And the scandal is about to get worse.
The main impact of the legislation is to place a limit on campaign spending by civil society organisations in the 12 months before a general election. The organisations affected are primarily the bigger, more popular charities, and smaller charities which work in coalitions, and the burden of bureaucracy is as restrictive as the spending limit.
The activities covered extend far beyond the obvious, such as paying for an advertisement in a newspaper. Charities would also need to include the cost of the phone calls to the newspaper, the wages of the office worker who phoned the newspaper, and the cost of providing that worker with office space. You'd need to hire an extra accountant just to keep track of it all, and then perhaps include that cost as well.
The Lobbying Act has many flaws, but none worse than its sweeping, catch-all definition of what constitutes regulated activity. This can include anything that can be regarded "as intended to influence voters to vote for or against political parties or categories of candidates, including political parties or categories of candidates who support or do not support particular policies or issues".
This means that campaign work on any issue which political parties have policies on – housing, health, the environment, privacy, poverty, overseas aid, the list is endless – could be counted as electoral campaigning. You don't need to name parties or politicians, just talking about an issue they also talk about is enough.
Theresa May gets questioned on polls suggesting women may be deserting her
The government's own review of the Act criticised its failure to distinguish between activities in support of a specific political party and civil society campaigning on public interest issues, and recommended amending the law. It also called for the regulated period to be shortened from one year to four months, and presciently urged the government to clarify "the regulatory position in the event of an 'unexpected' general election".
And this is where the Act has now gone from being objectionable to downright absurd. When it was introduced, the government had put the Fixed-term Parliament Act on the statute books, intended to make general elections regular, five-yearly events, instead of their timing being in the hands of the government. This has already been ditched in practise, and may soon be ditched on paper too thanks to the Conservative election manifesto pledge to scrap the fixed-term parliaments: a move that would "normalise" snap elections. But without a Fixed-Term Parliament Act which is actually respected by the government, the Lobbying Act becomes completely unworkable.
We now have limits placed on campaign spending retroactively. When Theresa May announced that there would be a snap election on 8 June, in late April, she suddenly re-categorised civil society campaign spending from June 2016 onwards as possible election campaigning, subject to all the onerous bureaucracy and restrictions the Lobbying Act imposes.
If the Fixed-Term Parliament Act is scrapped and the Lobbying Act kept, there will no longer be a fixed start or end date to the regulated period. In practical terms, charities will have to behave as if they were always in the middle of an election campaign. Any and all campaign spending by charities, NGOs and similar groups could potentially be, from now on, election spending. The threat posed to civil society by the Lobbying Act is thus made permanent, as is its chilling effect on free speech.
You would think that, having created such a legislative mess, the government would do well to keep quiet and try to fix it before anyone noticed. But last week Greenpeace received an extraordinary letter from the Electoral Commission. It warned us that we must review what we have already spent on our campaigns over the last year, a year in which Theresa May promised five times that there would be no election, and retroactively comply with the act. And if we don't comply, the letter went on to say, they could shut down some of our campaign activities.
The Commission has admitted, with a huge understatement, that "a retrospective regulated period can present a challenge for some campaigners", but has so far provided no solution to the problem. So here's our modest proposal. A good place to start would be for the election watchdog to reassure campaigners that no "reasonable person" could possibly regard charity campaigning which took place before April as intended to influence a vote in an election that no one knew was going to happen. This wouldn't fix the problem posed by the Lobbying Act itself but would at least show that the election watchdog is capable of exercising its discretion with an understanding of the needs of a democracy and a modicum of common sense.
Rosie Rogers is the head of public affairs at Greenpeace
Register for free to continue reading
Registration is a free and easy way to support our truly independent journalism
By registering, you will also enjoy limited access to Premium articles, exclusive newsletters, commenting, and virtual events with our leading journalists
Already have an account? sign in
Register for free to continue reading
Registration is a free and easy way to support our truly independent journalism
By registering, you will also enjoy limited access to Premium articles, exclusive newsletters, commenting, and virtual events with our leading journalists
Already have an account? sign in
Join our new commenting forum
Join thought-provoking conversations, follow other Independent readers and see their replies