As a doctor I know that any of my colleagues could be the next Hadiza Bawa-Garba
She was a doctor at a new hospital, responsible for six wards with an IT system meltdown. There were institutional failures at every level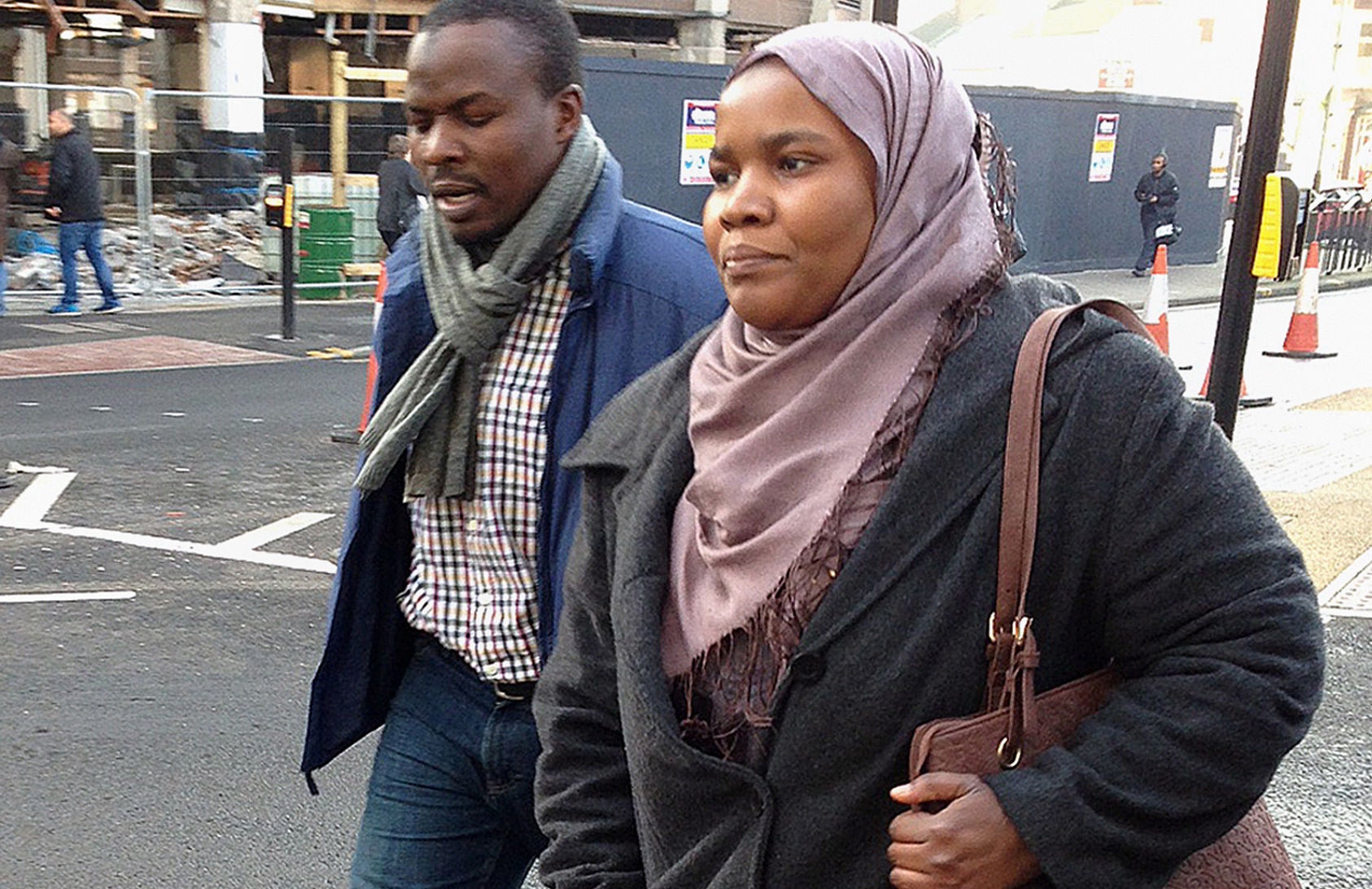 I worry that I, or any of my colleagues, could have made the same mistakes Dr Hadiza Bawa-Garba did.
Many members of the medical profession were shocked to hear the High Court ruling that the paediatrician was to be permanently erased from the medical register following the tragic death of a young boy. The implications for the NHS and its medical staff are profound; it was a ruling that ignored clear systemic failures and was championed by the General Medical Council, a regulatory body of doctors which is widely viewed as alienated from the realities of clinical practice.
For those who are unfamiliar with the story, Jack Adcock was admitted to the Royal Leicester Infirmary in 2011 with sepsis and died within a few hours. Bawa-Garba was convicted of gross negligence manslaughter.
Hadiza Bawa-Garba arriving at Leicester Magistrates Court
The provision of Jack's care was adversely impacted through a wide range of factors: Bawa-Garba was responsible for six wards; she was working in a new hospital and had had no formal induction; she was covering the workload of several other doctors, and an IT system failure at the time meant that abnormal results were not automatically highlighted.
The verdict is shocking because these kinds of institutional failures are experienced by most British doctors. Working in emergency medicine, I saw these scenarios occur with such routine persistence that they elicited scarcely any comment from frontline staff.
Colleagues are often off sick or not present to do their jobs because the unremitting workload quietly unravels their mental health. Excellent senior staff are diverted from vital teaching opportunities to uphold the latest diktats from senior management. Equipment and IT, usually outsourced to one corporate enterprise after another, are prone to an endless stream of mishaps.
Bawa-Garba was described as an "excellent doctor" with an exemplary record by her senior colleagues. A ruling by the Medical Practitioners Tribunal Service noted serious systemic failures and concluded that Bawa-Garba should be allowed to practise following suspension. This decision however, was contested by the GMC through the High Court, ostensibly in the "public interest".
Perhaps most problematic of all, Bawa-Garba's confidential reflections of the event – a routine learning tool – were used as evidence during the hearing process. This not only undermines a cornerstone principle of medical education but also highlights a regulatory institution content to forfeit moral agency in displays of public bluster.
The ruling will likely change the medical landscape forever. The perception that individual culpability is prosecutable but systemic failure is not will worsen a climate of defensive medicine informed primarily through prominent legal rulings. It will also prevent open acknowledgement of poor practice and encourage cover-ups of clinical error.
In pictures: Junior doctors first all-out strike
Show all 10
In the GMC's strategic 2018 Business Plan, there is no mention of underfunding or understaffing. Doctors are left to question whether the GMC's corporate strategies – in tune with PR lobbying – public hearings of sensitive cases and rigid bureaucratic paternalism – "our standards define what makes a good doctor" – are appropriate for a public healthcare system. There is no practical recourse for whistleblowers, and there is also the lingering threat of licence revocation for doctors who engage in any form of collective action, as demonstrated during last year's junior doctors dispute.
The ruling also adds to a climate where ethnic minorities are disproportionately subject to criminal charges. The GMC has taken a "tough" decision against a doctor "from Nigeria" in the name of the public interest. Yet white crime does not provoke similar social pangs of moral consciousness, demonstrated in almost routine cases of white police officers escaping convictions of manslaughter.
A GMC report notes that despite ethnic minorities comprising 30 per cent of registered doctors, they make up a staggering 70 per cent of those erased or suspended from the medical register. Tellingly, the GMC's Chief Executive, Senior Management Team, Council Chair and Council Members are almost entirely white. When an organisation is representative of neither the professionals it regulates nor the public at large, one must question why the dogged pursuit of a woman of colour in a headscarf was deemed so extraordinary as to demand legal recourse.
The NHS crisis is being exacerbated by a regulatory body that has little legitimacy among an overwhelming majority of doctors. In the absence of strong union leadership, the options for concerned doctors are limited. The NHS, and its staff, are at an impasse of vast proportions.
Ahmed Khan is a junior doctor, freelance journalist and editorials lead at the The Platform. Follow @SireAhmed
Join our commenting forum
Join thought-provoking conversations, follow other Independent readers and see their replies