Senior Labour sources have told me how angry MPs are at Corbyn's Brexit stance. As a Lib Dem, I say it's time to take action
I'll board any anti-Brexit battle bus – slogan on the side: 'Where's our £350m a week for the NHS you promised, Boris?' – with like-minded politicians from other parties to make the case. How many Labour MPs will join me?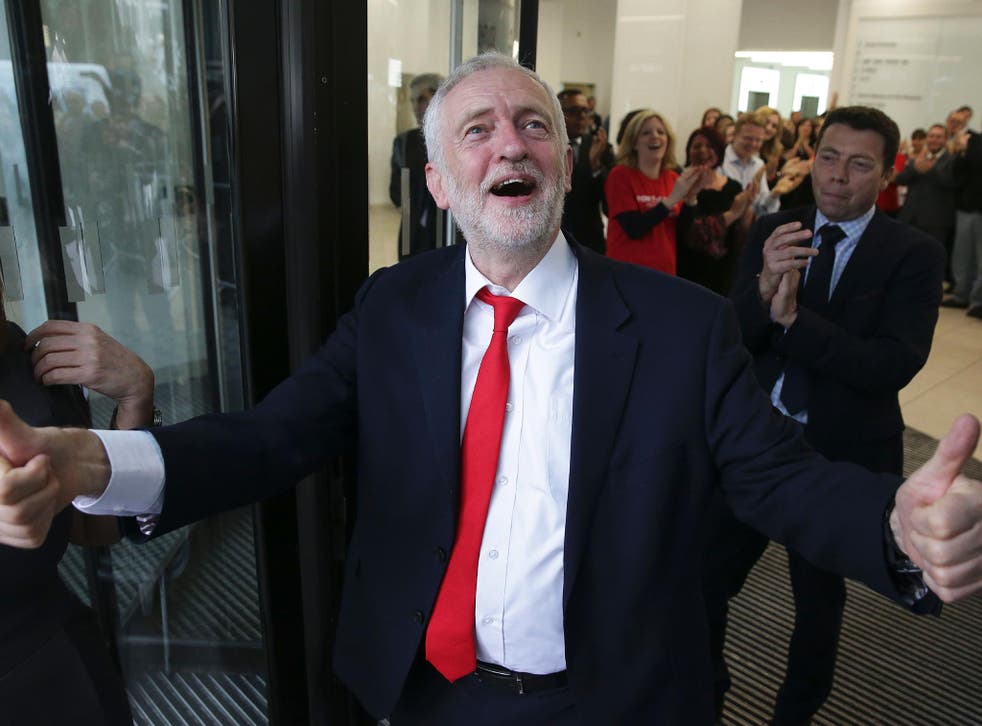 A leader who has done everything in their power to bring about a hard Brexit. A leader whose views on fundamental questions – such as how Britain will continue to trade with our largest market – are as hard to grasp as a particularly slippery bar of soap in the bath. And a leader of a party at war over what type of Brexit it should support in the absence of firm leadership.
I refer, of course, to Jeremy Corbyn. While Theresa May and the increasingly confused David Davis have rightly hogged the publicity for their Brexit contortions, Jeremy Corbyn's chief supporting role in the Brexit disaster movie has received little of the limelight; it is time I corrected that.
Senior Labour sources tell me that anger is reaching boiling point both within Parliament and within the (Remain-supporting) membership over the complete lack of Labour fight.
While Brexit spokesperson Sir Keir Starmer makes soothing noises – saying he wants to maintain the "benefits" of single market membership – John McDonnell rules that out. Presumably, to the avowed Marxist Shadow Chancellor, any market is a betrayal of the workers, even though it will be their jobs and their livelihoods worst hit by an extreme Conservative Brexit.
As for Corbyn, does he even grasp what the single market and customs union actually are?
David Davis on Brexit: 'You don't have to be very clever to do my job'
Tuesday is make-your-mind-up time for Labour. The Liberal Democrats have tabled an amendment to stop ministers doing anything to undermine our continued membership of that great British creation, the European single market.
We believe Britain's economic prosperity depends on it, as do our public services which would face crippling cuts if we lost free access to a market for almost half our exports, thereby hitting jobs and tax revenues hard.
Labour's studied ambiguity cannot continue. Has Keir Starmer genuinely won the internal Labour argument? Or does McDonnell still dream of building socialism in one (Brexit-ravaged) country?
The Liberal Democrats recently unearthed letters from Shadow Home Secretary Diane Abbott to Hackney constituents claiming that she supported the Lib Dem position of a referendum on the final deal, contrary to Labour's official policy; when asked, she blamed the confusion on a staff error.
But staff error can't protect Labour from legitimate questions forever. Brexit dwarfs every British post-war foreign policy decision, including Suez. This is also a monumental domestic decision, as right-wing Brexiteers see divorce from Europe as the chance to slash the state – partly for ideological reasons, and partly because, cut adrift from the world's most lucrative market, Britain might be left with little choice.
And it will be the poorest who suffer most if jobs are exported to Eastern Europe and welfare, education and training are cut to levels Margaret Thatcher would have baulked at. For any genuinely progressive party, this should be the battle of the age. Yet Corbyn ordered his troops through the division lobby to support this nightmare Brexit vision. I repeat my question: does he genuinely support extreme Brexit, or is he simply incapable of understanding the issue?
Heroically, Neil Kinnock attacked the "obscenity" of Labour's Militant tendency for costing the jobs of working people. Who in Labour will lead the charge against the obscenity of a Momentum Brexit?
There are many decent Labour MPs I speak to who are angry as hell about their party's appeasement of Liam Fox's neo-con Brexit. I respectfully say to them, appeasement isn't working. To the question "What did you do in the Brexit wars, Mummy and Daddy?", replying that they had a quiet grumble about "Jeremy" doesn't cut it.
My sense is Labour is waiting for public opinion to change, then might adjust its position. Like the revolutionary leader, Corbyn's tactic is: "I am their leader, I must follow them." But Labour should be leading opinion, not echoing it.
I'll board any anti-Brexit battle bus – slogan on the side: "Where's our £350m a week for the NHS you promised, Boris?" – with like-minded politicians from other parties to make the case. How many Labour MPs will join me?
UK news in pictures

Show all 50
Take Stoke, a typical Labour seat, which voted overwhelmingly to Leave. Yet roughly half its celebrated pottery is sold to the EU. Those exports will be put at risk by any Brexit deal.
Similarly, with financial services: I suspect some Labourites think quietly "If City bankers lose their jobs, so what?" But most jobs in financial services are not mega-buck gigs around Threadneedle Street; they are in towns up and down the country. If we lose passporting rights, Labour voters will be on the dole.
Labour should whip MPs to join Liberal Democrats and sensible Tory MPs who understand how vital this decision is for future generations. Let us bury our differences this once and vote for amendment 124 on the single market.
And if Labour MPs are worried about their seats, look at the polling. Finally, that is moving in our direction. A Left Foot Forward poll finds 54 per cent support a second referendum if there is no trade deal. This follows a Survation poll showing half the electorate support the Lib Dem policy of a popular vote on the final deal.
So, my message to Labour is this: I'm no longer asking you to be heroic; I am asking you to think of your seats. Public attitudes are changing – and if the economy crashes due to an extreme Brexit, voters will blame you as much as the Conservatives. Vote with the Liberal Democrats for the single market.
Tom Brake is the Liberal Democrat MP for Carshalton and Wallington
Join our new commenting forum
Join thought-provoking conversations, follow other Independent readers and see their replies