Harry Potter is the UK's most successful businessman – and JK Rowling knows it
Last year, a professor at the London School of Economics said that Harry Potter was worth £4bn to the UK economy. In the past three months, 10 wands were snapped up on eBay on average every minute and three Harry Potter costumes every hour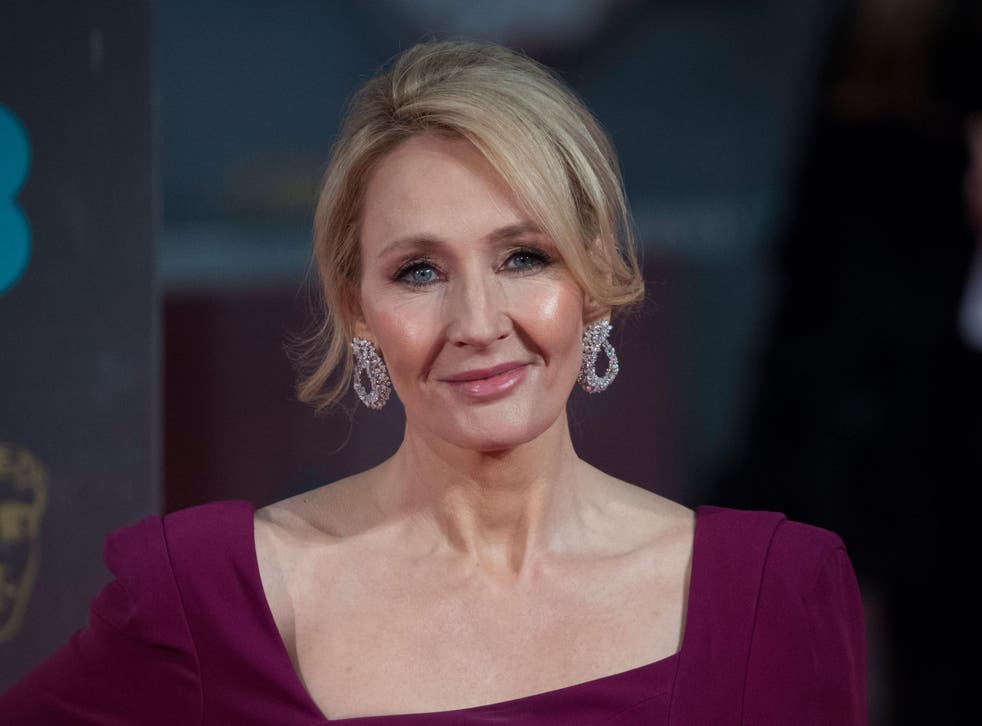 Minerva McGonagall, who – as Potter aficionados will know – was headmistress of Hogwarts, may have a perfectly legitimate case for adding business forecaster to her illustrious CV of magical pursuits and achievements.
In the first and wildly successful book of the Harry Potter series, she boldly professed that the half-blood wizard, sporting hipster glasses and a trademark scar, would one day be famous – nay, "a legend". "There will be books written about Harry," she envisaged at the time. "Every child in our world will know his name."
If Professor McGonagall had shown as much interest in the business pages as she did in witchcraft and wizardry, then she may even have dared to predict just how much of an impact that Potter boy would end up having on our less than magical economy.
On the 20th anniversary of the first Harry Potter book, which has since sold more than 450 million copies worldwide in 79 languages, we are able to reflect on a string of masterpieces that have had an impact far beyond the realms of literature and culture.
Harry – loved for his uncomplicated wit, humble origins and innocent mischievousness – has revolutionised education for us muggles. He is pointed to as an example for marketers and salespeople globally. He has become a movement within himself – a genre – not least because of the way that children can relate to him.
In numbers: Harry Potter at 20
Call me crazy but perhaps Harry Potter is one of the most successful businesspeople that Britain has had in decades – all credit, of course, to JK Rowling.
First off the franchise created a generation of bookworms – myself included.
Growing up in rural Switzerland, I attended a tiny village school where language classes were subpar and I only spoke English at home. I read the first Harry Potter book in German but was too impatient to wait for translations of the subsequent volumes. I chewed my way through the original versions, first sluggishly and then ferociously, and went from hating having to read in English to loving it. It was empowering. Later on, it eased my transition to an English-language school, which in turn helped me get into a UK university. And I'm sure my story's not unique.
The precise economic value of anecdotes like this may be impossible to establish, but certainly it's difficult to deny altogether. How many people's grasp of the English language might have been enhanced by that dreamy wizard and his compelling antics? Might he have provided that extra impetus to study, work hard, score those grades and eventually land a decent job? It's not unthinkable.
Easier to corroborate is the franchise's impact on the UK travel and retail industries.
Theresa May put on the spot over Harry Potter
Tourism is worth £127bn annually to the UK economy and films and literature provide a powerful draw. Overseas holidaymakers who visit castles and historic houses spend about £8bn annually. Potter-related tourist magnets include Scotland's Glenfinnan Viaduct, where the Hogwarts Express travelled, Professor McGonagall's classroom at Durham Cathedral and the Forbidden Forest at Warner Bros Studio, according to the UK's tourism authority. But the list is extensive: themed walking tours around Edinburgh still sell out, owl experience days remain popular all over the country, as do steam train adventures through the Scottish Highlands. The Bo'ness Motor Museum – between Falkirk and Edinburgh – boasts an exhibition dedicated solely to Ron Weasley's Ford Anglia.
Last year, a professor at the London School of Economics said that Harry Potter was worth £4bn to the UK economy.
But what's become a stalwart in the history of children's fiction has also created a very real and fiercely competitive opportunity for retailers and businesses across scores of other industries.
Last year alone, eBay recorded more than £2.5m worth of sales of Harry Potter-related items. There are more than 345,000 current listings under the search term "Harry Potter" and two decades after the first book hit the shelves, appetite for wizardry knickknacks is not waning. In the past three months, 10 wands were snapped up on eBay on average every minute and three Harry Potter costumes every hour. And that's not including the tidal wave of sales hitting other online retailers and bricks-and-mortar stores.
Two decades is a long time to keep a fictional character fresh, but JK Rowling seems to be mastering it. Her style of drip-feeding information about Harry and co ensures that fans, both proud and covert, are kept on their toes and remain enchanted.
Harry Potter actors test their Forbidden Forest knowledge
An exhibition celebrating the magic of Harry Potter will open at the British Library on 20 October. Rowling's publisher, Bloomsbury, whose success in recent years is largely a function of the franchise, is due to release four new editions of the book. Harry Potter and the Cursed Child, a two-part West End play, opened last year.
Games, spin-offs, audiobooks and theme parks are fuelling Pottermania, as is Rowling's own brand and her impressively coolheaded approach to universal fame.
On Monday, her near 11 million Twitter followers responded with affection and praise when she took to the platform with a simple message: "20 years ago today a world that I had lived in alone was suddenly open to others. It's been wonderful. Thank you."
Judging by that, perhaps the next venture in the Harry Potter franchise could be a Potter-Rowling inspired guide to disrupting the world of business while staying ridiculously humble?
Professor McGonagall might well approve.
Register for free to continue reading
Registration is a free and easy way to support our truly independent journalism
By registering, you will also enjoy limited access to Premium articles, exclusive newsletters, commenting, and virtual events with our leading journalists
Already have an account? sign in
Register for free to continue reading
Registration is a free and easy way to support our truly independent journalism
By registering, you will also enjoy limited access to Premium articles, exclusive newsletters, commenting, and virtual events with our leading journalists
Already have an account? sign in
Join our new commenting forum
Join thought-provoking conversations, follow other Independent readers and see their replies