Our plan to end homelessness once and for all
The government is making the biggest ever investment in housing of this kind and is prioritising rough sleepers for vaccinations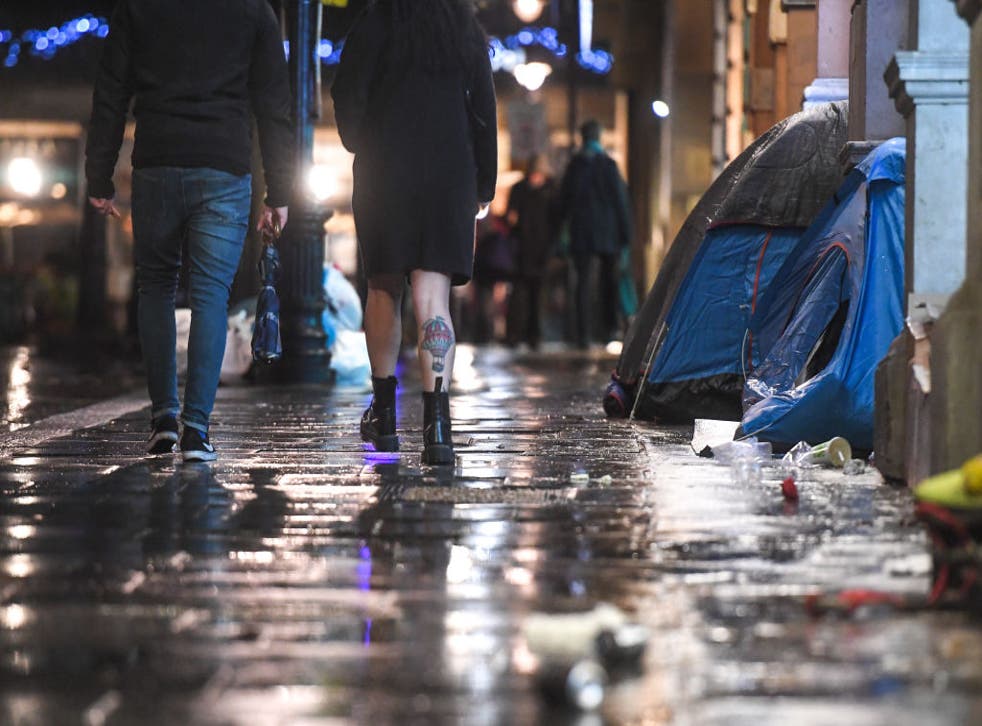 A year ago, the lives of everyone in the country changed overnight.
From the beginning, as a government, we knew we needed to protect those most at risk, and rough sleepers were some of the most exposed and at risk from the virus.
So, working in partnership with local councils, charities and faith groups – we acted swiftly, creating the 'Everyone in' programme in a matter of days.
Today as we mark the one-year anniversary of 'Everyone In', it stands out as a precious silver lining in the otherwise dark cloud of Covid-19. The programme is recognised as a world-leading success which quickly helped to bring in more than 90 per cent of those sleeping rough on our streets at the start of the pandemic into safe accommodation, protecting thousands of lives.
The official statistics released last month confirmed that the number of rough sleepers is at a six-year low, and since Boris Johnson became prime minister, the number of people sleeping rough has nearly halved.
This is remarkable and we owe our thanks to the exceptional staff and volunteers in shelters, council housing teams, outreach and accommodation services, volunteers at soup kitchens and so many others, who work selflessly to provide vital, life-changing support.
This work has not stopped and will not slow down.
Read more:
Our task now is to ensure that of the 37,000 vulnerable people and rough sleepers 'Everyone In' has helped, as few people as possible return to life on the streets.
We are making progress with at least 26,000 of those supported by the programme now in longer-term accommodation.
To help meet our manifesto commitment to end rough sleeping for good, we are making even larger investments in longer-term homes for those previously sleeping rough.
We are spending more than £750 million to tackle homelessness and rough sleeping next year and delivering 6,000 new move-on homes in all parts of England over the next three years – the biggest ever investment in housing of this kind.
This will create a long-term national asset of homes to ensure that rough sleepers can have access to specialist staff and access the broader help they might need. And it is founded on the 'Housing First' principle, that turning around someone's life starts with getting them into a home. But it cannot end there.
We recognise the seriousness and weight of the challenge ahead, and to succeed we must treat mental health and housing as two sides of the same coin.
That begins with ensuring there are no barriers to getting vaccinated and we recently accepted recommendations from the Joint Committee on Vaccinations and Immunisation to ensure homeless people and rough sleepers are prioritised in local areas.
We will build on the partnerships established during the pandemic to bring together support for mental health, drugs and alcohol addiction as never before, addressing the causes and consequences of rough sleeping.
Our objective is clear – to ensure no one needs to sleep rough on the streets and that everyone who does is offered a ladder off the streets and towards a healthy and fulfilling life again.
Robert Jenrick is secretary of state for housing
Join our new commenting forum
Join thought-provoking conversations, follow other Independent readers and see their replies