Extending Right to Buy to housing associations will only benefit the wealthiest tenants
Next week the most vulnerable in our society will be harmed yet again, as housing association homes are sold off, making affordable housing even harder to access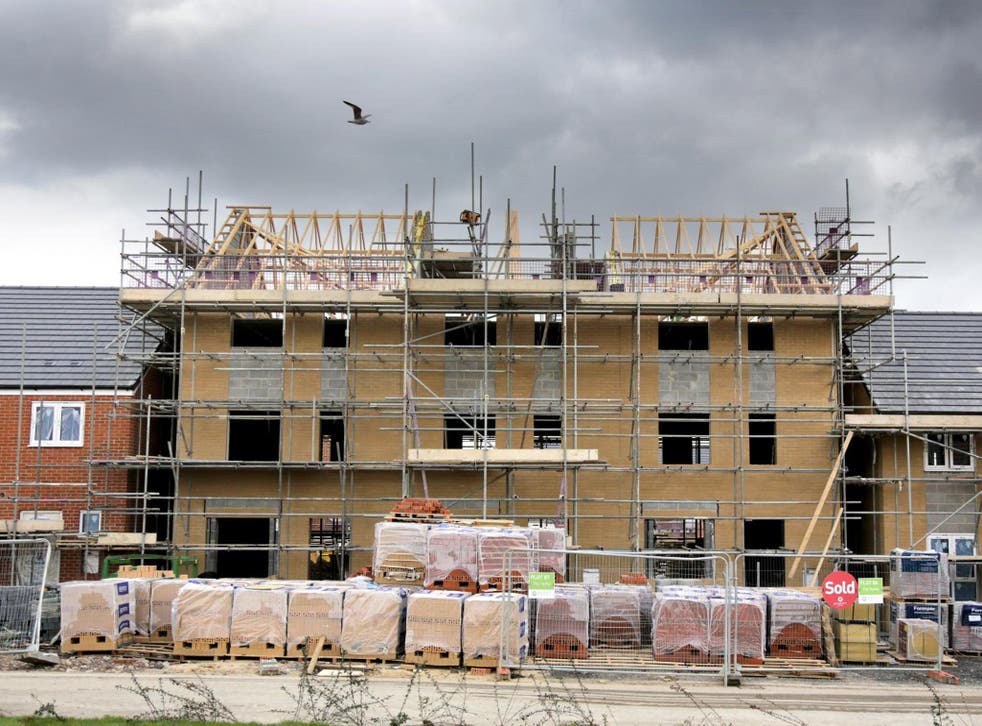 Next week housing association homes will be sold off in a continuation of Margaret Thatcher's Right to Buy scheme, which has been reducing the availability of social housing for the past 35 years, leaving low-income families unable to access the most basic of needs.
The scheme will benefit those who can afford afford to buy their home, but will be a disaster for the poorest, who are already being housed in overcrowded temporary accommodation, sometimes miles away from their local support systems, jobs and schools.
Elina Garrick has first-hand experience of what a lack of social housing means for people who need it. After her marriage ended in abusive circumstances, she went to her local council's housing service with her three children. They spent three nights at a B&B, and then she was told there was no room for her so she spent the night at a friend's house.
On the fifth day, she was sent to temporary accommodation some 40 miles away. If she refused to go to this town, whose schools did not have spaces available for her children, the council would regard her as intentionally homeless and "discharge their duty" to her family. Hers is not a unique case.
Hammond: We will double spending on housing
The correlation between selling off the public housing stock and growing homelessness is stark. Less public sector housing means more people living in privately owned homeless hostels, which can cost more than £200 per week.
Since Right to Buy was first introduced in 1980 over two million homes have been sold off, whist 1.8 million people are languishing on static social housing waiting lists, rents take up on average half of people's income (as opposed to around 10 per cent in 1980) and average house prices have jumped to 7.5 times average incomes during a homeownership freefall.
The Government intends to replace every housing association home sold under Right to Buy with two "affordable" starter homes. But "affordable" is defined as being 80 per cent of market value, which only the wealthiest of tenants would ever be able to afford, and in any case, they are only providing direct funding for 13,000 homes on five pilot sites, despite the fact the UK needs 250,000 new homes per year to meet the demand. And who has been entrusted with this gargantuan task? The private sector, of course.
Continued faith in the few companies who construct 60 per cent of all new dwellings is hideously misplaced. Developers have repeatedly been either unable or unwilling to keep up with demand, but they have not been incentivised or required to stop land-banking, whereby land earmarked for development is bought, but not built on. Such nominal costs pale in comparison with the riches of keeping supply low and thus demand high. Considering only one new council home is currently being build for every five that are sold, this feeble policy does not fill one with confidence.
The world's least affordable cities for housing

Show all 10
Councils in Scotland and Wales have refused to give tenants the right to buy, so why can't England? The Radical Housing Network, a group of housing campaigners, highlight the fact more people in poverty live in the private rented sector than in any other tenure, while the taxpayer spends billions subsidising this insanity through housing benefit, driven by a blind commitment to a free market in housing. The economic, social and political case for council housing is now unassailable.
Register for free to continue reading
Registration is a free and easy way to support our truly independent journalism
By registering, you will also enjoy limited access to Premium articles, exclusive newsletters, commenting, and virtual events with our leading journalists
Already have an account? sign in
Join our new commenting forum
Join thought-provoking conversations, follow other Independent readers and see their replies