Scrapping housing benefit for 18- to 21-year-olds won't even save us that much money – it's ideological cruelty
When just 11,000 people will be affected – small fry in financial terms – it's hard to escape the conclusion that the goal isn't really to help people at all, but to punish them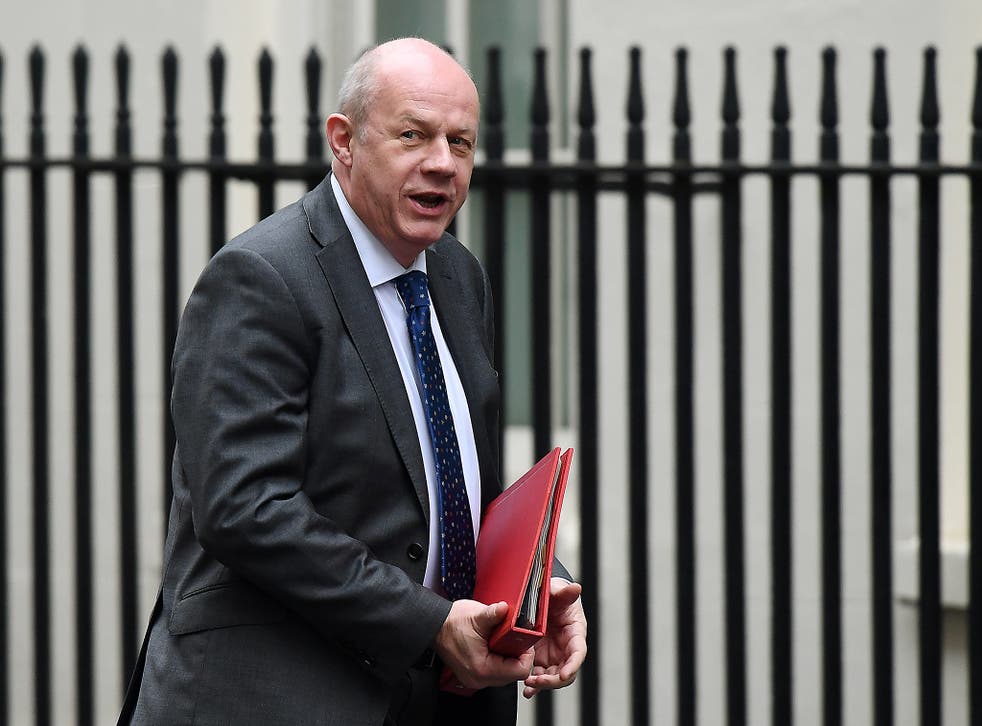 If you want to understand what welfare cuts are really about, the decision to cut housing benefit for 18- to 21-year-olds is a perfect example. Only around 11,000 young people are expected to be affected by 2020, meaning that in Government budget terms, the money saved will be negligible. This has nothing to do with "balancing the books" or "living within our means" – it forms part of a deeply ideological agenda.
The cut was initially announced by George Osborne as part of the 2015 budget but was put on hold because of fierce opposition. Under Theresa May the Government has snuck it onto the agenda again, with Work and Pensions Secretary Damian Green introducing proposed new regulations late on Friday afternoon, when Parliament wasn't sitting. A spokesperson for the Department of Work and Pensions claimed that the move is intended to "make sure that 18- to 21-year-olds do not slip straight into a life on benefits".
The notion that poor people are prone to idleness and moral decrepitude – and that it's the job of the government to correct such failings – has long been at the centre of the Conservative approach to welfare. This duty is prioritised even when it's known that a policy will have harmful effects.
The official advice is that those affected by the under-22 housing benefit cut should simply move back in with their parents but the government is fully aware that many do not have this option. It's highly unusual for childless, single, unemployed young people to move out of their family home (claimants with dependent children and those in work are exempt from the cut). Those that do usually had little choice in the matter.
Theresa May in quotes

Show all 10
There are many reasons why young adults might not be able to live with family. They could be victims of domestic or sexual abuse. They may not get on with a parent's new partner. In some cases, there simply might not be room for them. They may have been disowned because of their sexuality, gender identity or other personal attributes. Young LGBT people are already statistically more likely to sleep rough for this reason.
The fact that only 11,000 claimants will be affected suggests that the alleged problem the cut is supposed to solve is, at most, trivial. The idea that young people are choosing to live off benefits rather than seeking work seems to be largely a figment of the imagination. Perhaps a percentage of that 11,000 did leave home unnecessarily. Maybe being forced to live with their parents really will motivate some of those individuals to look harder for work or begin some sort of training programme.
Even if so, does that small gain really justify a policy that is 100 per cent guaranteed to leave others affected sleeping in doorways – at greatly increased risk of violence, sexual exploitation, substance addiction and illness? If the goal is to help young people get a better start in life, how can you rationalise a measure that ruins the opportunities of a substantial chunk of those affected? How easy does the Government think it is to find work when you haven't even got a permanent address?
Theresa May calls Jeremy Corbyn 'incredible' in toe-curlingly awkward PMQs joke
It's hard to escape the conclusion that the goal isn't really to help people at all but to punish them. Ensuring that those deemed "unworthy" don't benefit unduly is considered more important than protecting those genuinely in need. Theresa May had the option to quietly drop a proposal that is ill-conceived, counterproductive and needlessly cruel. For all of her talk about "making Britain a country that works not for a privileged few, but for every one of us", her actions say something chillingly different.
Register for free to continue reading
Registration is a free and easy way to support our truly independent journalism
By registering, you will also enjoy limited access to Premium articles, exclusive newsletters, commenting, and virtual events with our leading journalists
Already have an account? sign in
Join our new commenting forum
Join thought-provoking conversations, follow other Independent readers and see their replies