'Take money off your nan for a house and that's inequality sorted,' says astonishingly competent Tory Housing Minister
What Barwell seems to have missed is that not every older person in this country is stinking rich, rolling around in piles of cash in front of their winter fuel payment-heated hearth inside their seven-bedroom country estate, drinking red wine and banging on about 'the place in Chamonix'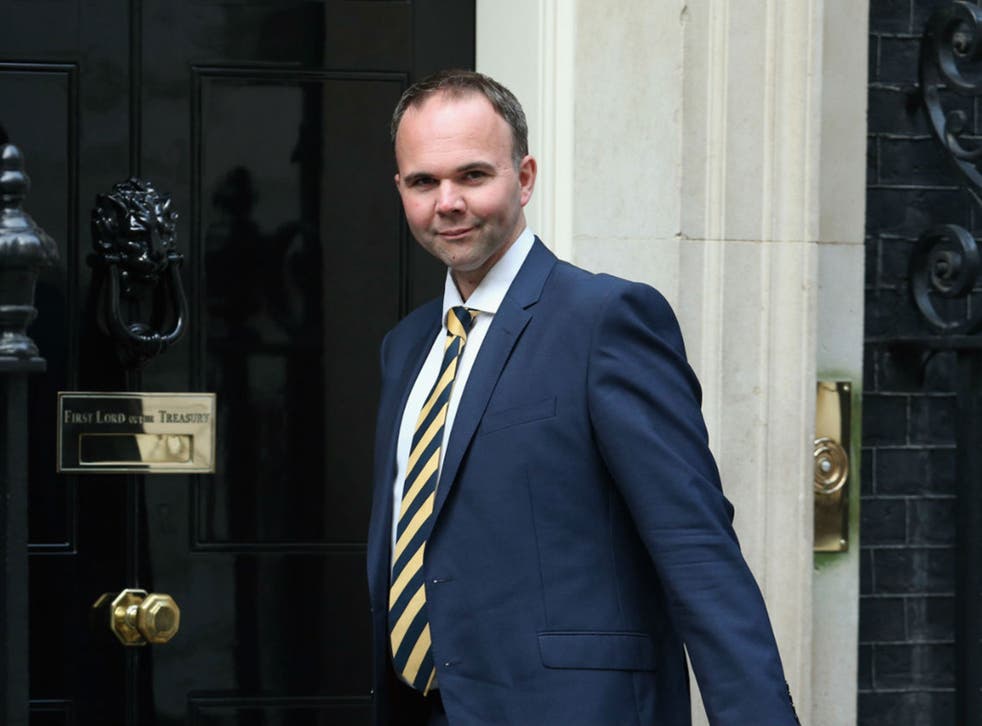 This week, our Housing Minister Gavin Barwell came up with an amazing idea to end intergenerational inequality once and for all: inheritance should skip a generation and grandparents should just give all their assets to their grandkids. Hey presto, sorted! Why didn't we think of this earlier? And so soon after he solved the housing crisis by saying we can just put young people in smaller houses, too. You wait years for one genius idea and then they all come along at once, neatly packaged and delivered by one minister with a big plan for restructuring society.
My main question when I heard his suggestion, however, was: what sort of rich grandparents does Barwell know, and where can I find one to adopt me?
Let's be clear – this idea could only ever hope to benefit the upper middle class Tory voters, many of whom live in London or the Home Counties. With the inheritance that children would get from those rich grannies in their £1.5m houses, perhaps they'd have enough for a place themselves. However, if you're not in the top 5 per cent, this is little to no help at all.
What Barwell seems to have missed is that not every older person in this country is stinking rich, rolling around in piles of cash in front of their winter fuel payment-heated hearth inside their seven-bedroom country estate, drinking red wine and banging on about "the place in Chamonix".
The world's least affordable cities for housing

Show all 10
Yes, many baby boomers own property – but nowadays, skyrocketing nursing home and care costs mean that most normal people are forced to sell them to cover the bills, leaving little to nothing behind in inheritance. The average cost of a nursing home is £28,500 per year – and this rises to £37,500 if nursing is required. That, for many, is the price of their entire home and savings.
But even dismissing the cost of care and assuming an absolute best case scenario, where Granny dies without having spent a single penny on social care, the idea that "skipping inheritance for a generation" could sort out inequality is absurd. Take the example of a £100,000 home, a normal price for a family home in great swathes of the country. The average person in the UK ends up with five or six grandchildren. Evenly split, that means that around £16,600 goes to each grandchild in our hypothetical case, excluding the 1 per cent agency fee of £1,000 to sell the property, which would leave £16,500. Out of this money, a funeral needs to be a paid for – £4,100 is the average cost. Any existing bills or debts need to be squared off – credit cards, loans, and so on. This is all assuming that the property doesn't still have a mortgage on it. After all of this, each grandchild is looking at £15,000 each, if we assume that the overheads amount to £10,000.
Now, £15,000 sounds fantastic – unless you're a millennial strapped with mounting rental costs, debt coming out of your ears and the need to move to London to find work. That £15,000 wouldn't even dent a student loan bill. The average house price in this country is now £216,750 – and the average price for a terraced house in London is £626,667. That £15,000 won't even cover your deposit in London. It would, however, just about cover one year in rent.
Welsh Conservatives leader Andrew Davies says breakfast instead of Brexit
Barwell's suggestion shows, at the very least, a distinct lack of understanding of how much of the country lives. Barwell has in his mind an image of grannies and grandpas who regularly cruise around the Mediterranean in their retirement yacht, and have no major health problems that cannot be solved with a swift whisky before bed in their five-bed in the Cotswolds.
As an alternative, why doesn't Barnwell stop foreign investors buying up all of the property intended for first time buyers as "great investment pieces" and raising the prices for us all? Why doesn't he tell estate agents that they're no longer allowed to sell off all the properties which first time buyers would usually want under the banner "CASH BUYERS AND BUY TO LET INVESTORS ONLY"? Why doesn't he stop this absurd concept of building luxury flats in areas where people can't even afford to live in a crappy falling-down Victorian house with mould which gives them bronchitis every winter? And when I say people, I'm not just referring to those in council houses who usually bear the brunt of housing issues – I refer also to those who have good educations and good jobs but still can't afford to eat and couldn't even imagine owning their own home.
If Barwell and his government committed themselves to tackling the causes of this housing crisis, as opposed to trying to treat the symptoms, perhaps we would be getting somewhere.
Register for free to continue reading
Registration is a free and easy way to support our truly independent journalism
By registering, you will also enjoy limited access to Premium articles, exclusive newsletters, commenting, and virtual events with our leading journalists
Already have an account? sign in
Join our new commenting forum
Join thought-provoking conversations, follow other Independent readers and see their replies