More people are affected by flooding in South Asia than in Houston – but you won't hear about that
More than a third of Bangladesh and Nepal, and large areas of India have been flooded, and the situation is expected to worsen as monsoon season continues through the end of September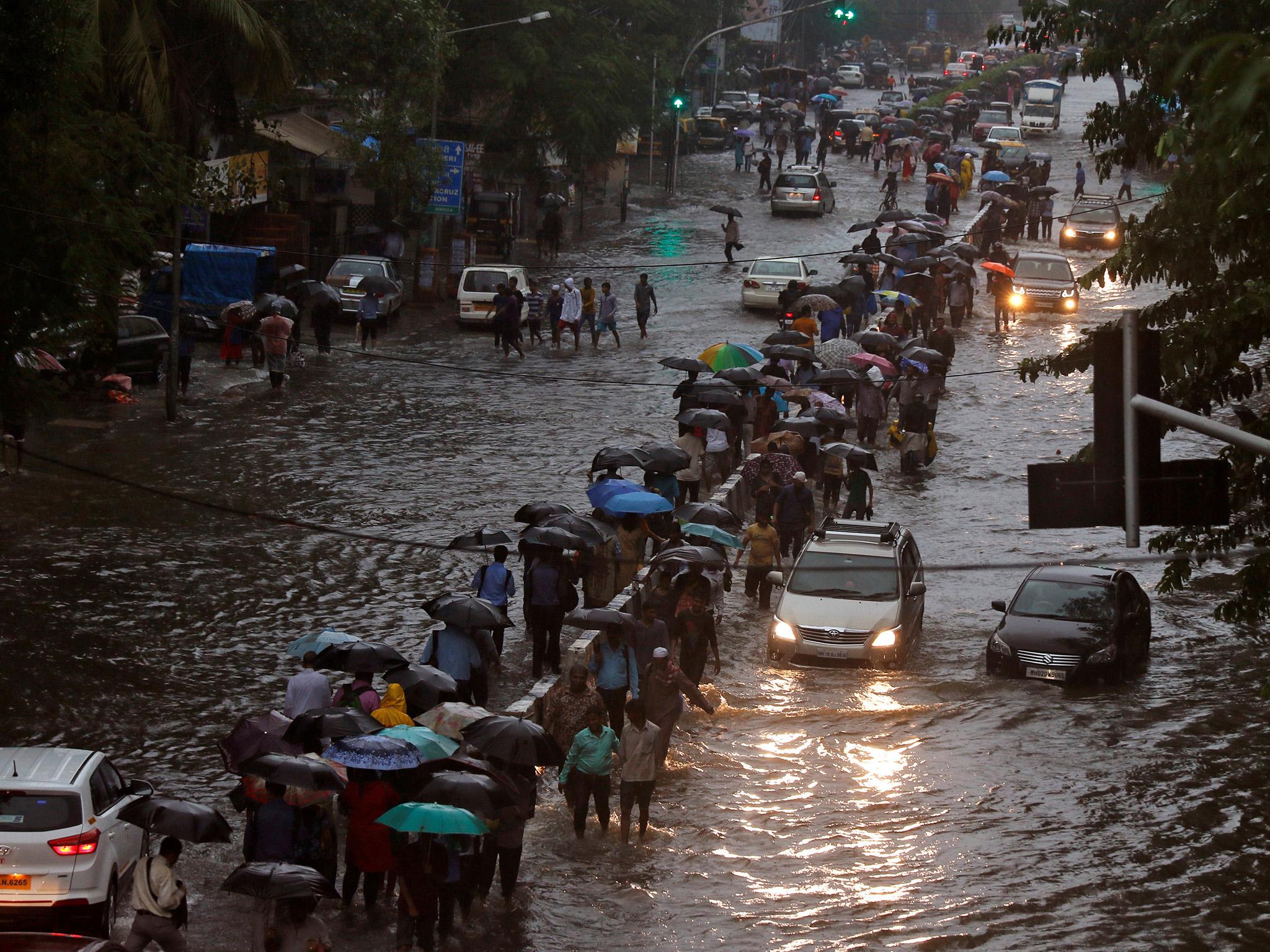 Right now, sustained torrential rain is causing devastation in both developed and developing countries. Hurricane Harvey has displaced tens of thousands of people in Houston and tragically killed 15. Reports suggest that the rainfall recorded there, over 50 inches in a 48-hour period, would normally be seen once every thousand years.
You might not have heard but there have been two more destructive floods to have hit this month. Three weeks ago, hundreds of homes and businesses were buried under a mudslide affecting communities around Sierra Leone's capital, Freetown; and following much heavier than usual monsoon rains, Bangladesh, India and Nepal have been affected by the worst floods in decades impacting on almost 41 million people and killing thousands.
I work from New Delhi and I can tell you first hand the devastation these floods have wreaked on people here in India – we have been ensuring that cash is available to buy essentials and making sure local aid workers are delivering emergency food and water to people in need.
As much as the tone of public debate on the topics of the day can frequently feel as if it focuses doggedly on what divides us, it certainly seems weather-related devastation is an increasing threat common to all, wherever you call home.
Heavy rains kill thousands and leave millions homeless in India, Bangladesh and Nepal
However, we have seen less media reporting in the UK on what's happening in South Asia then what is happening in Houston, while UK coverage of the mudslides in Sierra Leone was feverish until Houston changed the news agenda.
Many more people are affected in South Asia than in Houston. So why doesn't the news follow the numbers?
South Asians, like Texans, are party to annual weather cycles that they expect and plan to manage. These current weather systems are part of those cycles. But one reason among several that they are worse this year is that these weather systems have not moved on as they normally do, allowing water to drain away. It's as if a tap was turned on and simply left running over one area.
More than a third of Bangladesh and Nepal, and large areas of India have been flooded, and the situation is expected to worsen as monsoon season continues through the end of September.
In media terms, perhaps the perception of the monsoon floods is that they are just "a little bit worse" than normal – hence, not as shocking.
World news in pictures
Show all 50
Yet, millions of people will continue to be affected by climate change in the developed and developing world. But so very many people in the latter are not in a position to build or rebuild their homes to withstand these catastrophes.
The situation is most concerning for women and girls. The gender inequality myself and my colleagues see at work every day across the countries affected by the South Asia floods has taken on new power in this emergency.
Social customs in this part of the world often limit the access females have to public spaces, meaning that the millions of women and girls affected can't be fully involved in obtaining the aid we deliver. That is a more complicated story to tell, but we need the news agenda to help us compel humanity to help. This isn't just an unsurprising monsoon – this is a disaster which is making the lives of women and girls hell.
Thankfully, we are now starting to see media coverage of the devastation in South Asia facilitated by the coverage of Houston. Quite literally, by adding a reference to Storm Harvey into a headline for an article that is actually about the South Asian floods, we see our story appearing in the news, showing that what is happening in the East is also happening in the West at the same time. If there is one thing that unites us, it's climate change: so perhaps our attention and efforts should be equal.
Jagat Patnaik is Asia Regional Head at ActionAid International. You can donate to ActionAid's fundraising appeal for our South Asia floods response at www.actionaid.org.uk. Follow ActionAid on Twitter at @actionaiduk
Join our commenting forum
Join thought-provoking conversations, follow other Independent readers and see their replies